Partner community
View all business and referral partners in our network.
Company Name: Innovia Consulting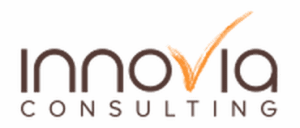 Company Description: Since 1984, Innovia Consulting has provided a unique blend of business software solutions and computer support services to businesses of all sizes. The company has earned a superior reputation for client support and building long-term relationships, developed by gaining an in-depth knowledge of each client's business and business needs.
Market Emphasis: Helping existing Microsoft Dynamics NAV (Navision) users enhance the performance and functionality of their systems.
Company Website: http://www.innovia.com/
Twitter: @InnoviaConsulti
Facebook: Innoviaconsulting
LinkedIn: Innovia Consulting
YouTube: Innovia Consulting