Partner community
View all business and referral partners in our network.
Company Name: I-Business Network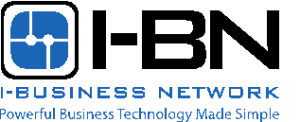 Company Description: Known for its exceptional service, I-Business Network provides business solutions and integrations to small and medium-sized companies across a variety of industries and markets. The company offers particular experience delivering Sage, SAP Business One and other ERP solutions, either via the cloud or as part of traditional on-premise configurations.
Market Emphasis: ERP solutions, cloud hosting and custom integrations.
Company Website: www.i-bn.net
Twitter: @IBusinessNetwrk
Facebook: I-Business Network
LinkedIn: I-Business Network
Google+: I-Business Network
YouTube: I-Business Network