Partner community
View all business and referral partners in our network.
Company Name: CS3 Technologies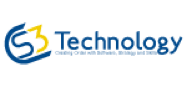 Company Description: CS3 Technology supports accounting, distribution, service and manufacturing with outstanding ERP Software. CS3 Technology supports all industries with HRMS solutions providing exceptional HR, Payroll and Time Collection Software.
CS3 Technology exists to bring technology solutions into the business world while exceeding customer expectations through increased effectiveness and profitability. For over 20 years CS3 Technology has helped a variety of businesses across industries with our expertise in business software projects. The mix of an award-winning team, exceptional skills and top-rated accounting and human resource software allows us to extend Protection Pricing with a Confidence Contract to our customers.
Market Emphasis: ERP and CRM in North America.
Company Website: http://www.cs3technology.com/
Twitter: @CS3Technology
Facebook: CS3 Technology
LinkedIn: CS3 Technology