Partner community
View all business and referral partners in our network.
Company Name: Broadleaf Commerce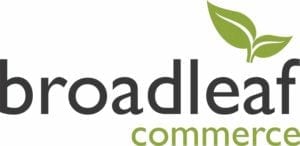 Company Description: Broadleaf Commerce, an Inc. 5000 company, provides B2B and B2C eCommerce platform solutions to simplify the complexities of multi-channel commerce and digital experience management. As the market-leading choice for enterprise organizations requiring tailored, highly scalable commerce systems, Broadleaf is fully customizable and extensible. Trusted by Fortune 500 corporations, Broadleaf provides the framework for leading brands, including The Container Store, ICON Health & Fitness, and O'Reilly Auto Parts. 
Market Emphasis: Retail, Industrial Manufacturing, Telecom, Automotive
Certifications: VerAfied (https://www.veracode.com/ratings/broadleaf)
Company Website: www.broadleafcommerce.com
Blog: https://www.broadleafcommerce.com/blog
Email: info@broadleafcommerce.com
Twitter: @broadleaf
Facebook: Broadleaf Commerce
Linkedin: Broadleaf Commerce
Instagram: @broadleaf_commerce
YouTube: Broadleaf Commerce