Partner community
View all business and referral partners in our network.
Company Name: ASC Software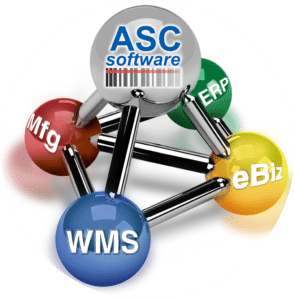 Connecting the dots in your supply chain.™
Company Description: For 25 years, ASC Software has been helping global businesses innovate and execute successful supply chain operations. A leader in enterprise supply chain solutions, the company provides mission-critical warehouse distribution (WMS), manufacturing (MES) and shipping solutions (TMS) via proven, next-generation automation processes. These award-winning, end-to-end supply chain solutions are ideal for businesses and 3PLs of all sizes.
Market Emphasis: Distribution and manufacturing supply chain software with 3PL capabilities for industries including food and beverage, pharmaceutical, consumer goods and more.
Company Website: www.ASCsoftware.com