Partner community
View all business and referral partners in our network.
Company Name:  ADSI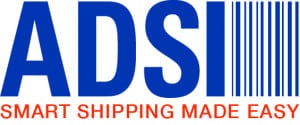 Company Description: Smart Shipping Made Easy! Choose ADSI for flexible scan-based order packing software and multi-carrier shipping software solutions for omnichannel shipping and automated retail EDI compliance. Accelerate order fulfillment and improve accuracy with our mobile, wearable order packing solutions. Reduce shipping costs by managing all your carriers on our shipping system. Take advantage of our EDI solution for ASN, UCC-128, GS1-128 requirements and more. Let us show you how we deliver a solid ROI, guaranteed.
Company Website: http://www.adsionline.com/industry-solutions/retail/
Twitter: @ADSIonline
Facebook: ADSI – Advanced Distribution Solutions Inc.  
LinkedIn: ADSI – Smart Shipping Made Easy