Save time and resources with automated purchase order-to-invoice reconciliation
Manual processes within purchase order-to-invoice reconciliation can cost thousands (if not millions) in errors and eat up hundreds of staffing hours.
You're probably paying for items that never arrived. You can't remember the last time you got on-time payment discounts. The good news? SPS Fulfillment supports automation of the PO-to-invoice matching process to help you solve all of those problems.
Manual PO-to-invoice matching takes a toll
When your business was smaller, it was easier to reconcile your purchase orders against your invoice paperwork, but as your business has grown you've started to notice a spike in costly human errors and mistakes from things like:
Slowdowns in reconciling processes, equaling loss of on-time incentives for timely payments.
The need to increase staffing in order to track down documents and compare them manually.
Documents getting lost in the shuffle, so you pay for the wrong quantity, price or shipping costs.
But there's hope…
Say goodbye to tracking down documents and excessive manual data entry needs with the Fulfillment EDI solution from SPS Commerce. EDI enables you to electronically trade documents with your retailer, supplier or logistics partners, empowering you to reconcile transactions via automation.
With EDI assisted document processing, you can:
Reduce or eliminate manual data entry staffing hours and human errors
Stop paying extra for inaccurate, miskeyed or even fraudulent invoices
Never lose or misplace an important purchase order or invoice
Speed up reconciliation time to take advantage of on-time or early discount incentives
Ensure your trading partners are charging the correct amount for shipping––especially on split deliveries
Some businesses have reduced staffing needs by 75% or more and saved millions on countless fraudulent or inaccurate payments as well as incorrect shipping charges.
EDI solves manual entry bottlenecks
"We are growing far too rapidly to do things manually anymore. SPS is helping us function effectively."
To automate your PO to invoice reconciliation process, get the gold standard EDI solution with SPS Commerce.
Fast, software-free setup
All you need is a web browser to start processing purchase orders, invoices and other documents via EDI.
Seamless integration to most systems
Pre-built solutions for connecting EDI to more than 100 accounting, ERP, WMS and TMS systems.
World-class reliability
Trust SPS to handle even the highest document processing volumes during peak seasons.
The largest network in retail
Wal-Mart, Amazon, Cabelas, Grainger, Target are pre-mapped and ready to go – we're likely already connected to some of your trading partners.
24/7/365 expert support
Over the phone, by live chat, by email or through our videos & webinars.
More than an EDI solution… SPS is our EDI department.
"SPS is our EDI department. They are responsible for proactively modifying Nambés EDI maps to remain compliant with our customers, and work directly with our customers EDI departments if issues arise. What a difference the right outsourcing partner can make."
Don't know much about EDI?
With our team of experts at your side, you don't have to.
We keep all your EDI connections up-to-date automatically
Our "one-to-many" mapping model means you never have to worry about (or pay extra for!) changing EDI requirements. We take care of it all behind the scenes for you.
We'll show you amazing ways to optimize & grow your business
With unparalleled insight into how today's retailers do business, we'll find endless ways to streamline your supply chain & scale your business.
We're always ready to help (even at 3 a.m. on a holiday)
Unlike other EDI providers, we don't skimp on customer service. We provide 24/7/365 support, so you can always get 1-on-1 help the second you need it.
Less worry about IT, more money for the business
"We don't have to spend a lot of time worrying about what is going out and back into our system, SPS manages that whole process. That frees myself and my staff up to do really important things, like make money for the company."
Worried about price?
Simple, cost-effective pricing that scales to suit your needs (and maximizes your margins as your business grows).

PLUS:
NO hidden fees
NO expensive custom software needed
NO rigid long-term contracts — cancel anytime!
Let's set up a time for us to have a conversation:
(You'll hear back in 1 business day)
Just 10 minutes of your time may be all you need to discover the next great investment for your company's future.
Get a personalized consultation
Learn how automating your PO-to-invoice process can improve your bottom line
Get recommendations specific to your business
Hear how companies like yours are using SPS solutions
See why our solutions are trusted by more companies than any other EDI provider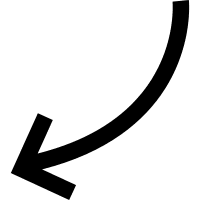 The biggest network.
The most widely used EDI solution.
The most reliable technology.
The best customer support.
A true partner, with a refreshing & solution-solving attitude
"SPS Commerce's team of experts collaborates with us and is focused on helping Callaway achieve its business goals. SPS Commerce is a true partner and has a refreshing and solution-solving attitude not usually found in today's IT marketplace!"