L'EDI sur le cloud pour NetSuite.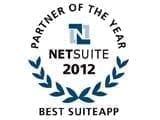 Éliminez les risques de l'EDI et profitez de l'expertise et des solutions sur le cloud de SPS pour NetSuite. Nos solutions permettent des implémentations plus rapides, avec une fiabilité accrue, et pour un coût total de propriété inférieur à celui des logiciels EDI obsolètes. Libérez vos ressources en personnel de la maintenance d'une infrastructure risquée, et concentrez-vous sur la croissance de votre entreprise et de vos résultats financiers. Avec SPS Commerce, effectuez l'intégration en une fois et connectez-vous sans limite aux partenaires commerciaux de grande taille qui sont importants pour vous.
SPS Case Study: OMI Industries
OMI Industries' consumer, commercial, and industrial odor management solutions have earned much acclaim in recent years, including being named the 2010, Environmental Protection New Product of the Year. As the company's reputation grew, so did its consumer business.