Wanna win at drop ship? Customer experience is key.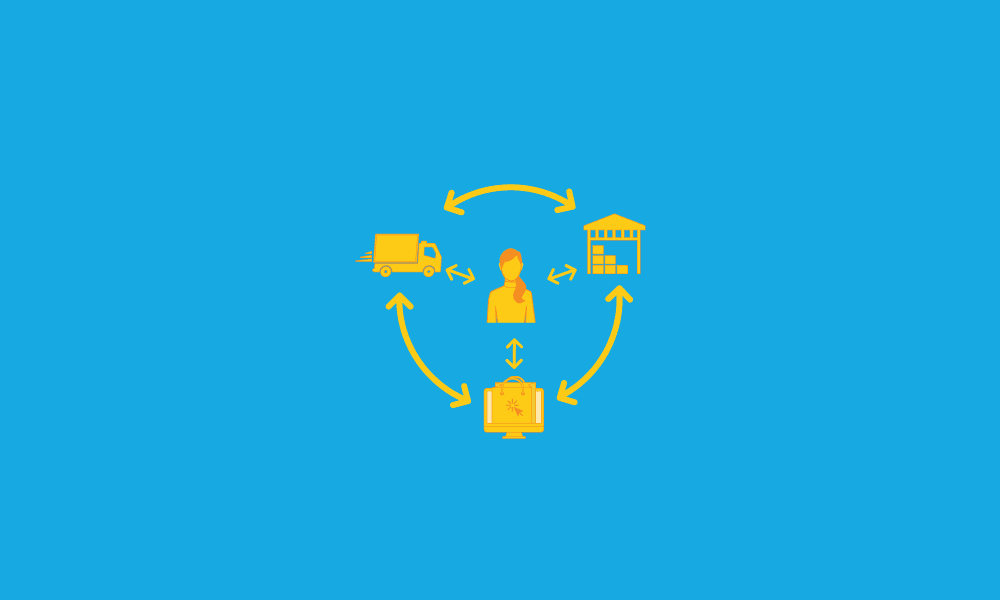 Drop ship defined: A type of commerce where goods are shipped directly from supplier to consumer. The seller or retailer does not stock the item.
E-Commerce, and drop shipping in particular, is a challenge for many companies. If you're struggling to get your drop ship business off the ground, you're not alone!
Fortunately, there's useful knowledge to be gleaned from those who've paved the way in this industry. A recent article on Doba.com provided several time-tested tips for this fulfillment model.
At SPS Commerce, we work with a lot of drop ship partners. We felt this information was on-point and will be beneficial to both companies who are new to drop ship as well as veteran ecommerce businesses that simply need a refresher.
Here are some of our favorite points from the article:
Provide extraordinary customer service (and experience).
Customer service was No. 1 on Doba's list. It's first on ours as well.
But it's more than just providing customer service. It's about providing a trustworthy customer experience.
The Doba article touched on the consumer fear of being "ripped off" by online retailers. A big part of providing excellent customer service is understanding your customer's needs and concerns. For example, security is very important to your customers, and the risks are a deterrent to many potential online shoppers. When customers shop online, they are trusting that their transaction is safe, secure, and issue-free. How many purchases has your company lost due to hesitation or concern for security?
Consider it your job to provide a safe environment for their shopping activity.
Consumer trust is built through strong interactions, with both your website and your customer service team. Your website should appear professional, and your purchase path should be intuitive and welcoming. Anticipate customer questions and address them in your design or within the customer experience. Once a purchase has been made, provide visibility so that the customer can track the status of their order. Respond to all inquiries quickly, clearly, and thoroughly. Err on the side of over communication as opposed to not enough.
Remember that successful orders lead to satisfied customers. Satisfied customers lead to positive feedback and repeat purchases. As a new drop shipper, your goal should be to provide excellent customer service and experience.
Specialize in a niche.
There are 65,000 trading partners in our retail community. Many of them are not giant retailers with a multi-national presence (like Target, Walmart, Amazon). So focus instead on a specific area and work to become one the best and most reputable retailers in that niche.
Steve Jobs, famous for his ability to focus on one specific product or market at a time, said "Have the type of pride in what you do to know you can't be everything to everyone, and instead commit to being something meaningful to someone."
Instead of going wide (but shallow) with a variety of products in a variety of fields, focus on providing every possible product and peripheral/accessory within a particular niche. Combined with No. 1 on the list (customer service), you'll quickly become the go-to source for products in that area.
Bonus: Selecting a focus in a specialized area allows you to really tackle search engine optimization. Make your site (and store) prominent in search results and easy for visitors to find. Think about how many results will be displayed if you open a web browser and search for "shoes." If this is your new company's focus, it will be tough to fight your way up the ranks and be displayed within the first few search results, much less the first dozen pages. Now think about a user searching for "orange waterproof hunting boots" and how much easier it will be to optimize your site for consumers searching for this type of item.
Find your focus and make a commitment. Doba recommends that you "find a niche and stick with it." We agree.
Sell what you know.
If your company has decided to focus on a niche and commit to that particular consumer audience, you are doing yourself a disservice if you are not an expert in that area. There's perhaps no easier way to nurture consumer trust and ooze credibility than by becoming a trusted and reliable resource for information.
REI, a retailer specializing in camping and outdoor gear, is often lauded for providing quality consumer content. From expert advice articles, "how to" tutorials, and videos, REI drives traffic to their online store by offering more than just product information. Sure, they sell backpacks, but they also post comprehensive guides on how to choose the right backpack and how to adjust or alter your existing backpack.
Awareness is important when building your brand and reputation. And it certainly doesn't hurt to attract non-purchasers who are interested in your topic. Driving casual web surfers to your site is the online equivalent of a person walking past a brick-and-mortar store and being drawn in by a window display.
Attract people with your expertise, help solve their problems, and then guide them to purchase the items, solutions, or related products they might need.
To put it simply, if you provide good advice, your customers will be more likely to trust you and buy from you.
These are just three of the 12 points highlighted in the Doba.com article. If you're new to drop ship, we feel this article is a must-read.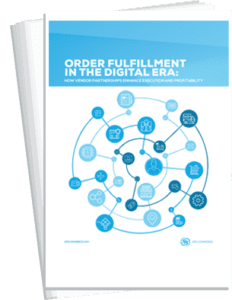 Order fulfillment is more complex in an omnichannel environment.
Enlist the help of your trading partners to profitably satisfy today's consumer. Download our white paper to help you strategize your action plan.


GET YOUR DIGITAL FULFILLMENT GUIDE

Latest posts by Hallie Froehlich
(see all)
GET WEEKLY UPDATES DELIVERED TO YOUR INBOX.
Subscribe to our blog to receive retail and supply chain news, valuable resources, expert tips and more.
Evaluating Your EDI options: 7 Building Blocks of Full-Service EDI
Get insights on choosing the right EDI solution for your business and the seven components vital for truly full-service EDI.