Vendors and suppliers: How did you perform last year?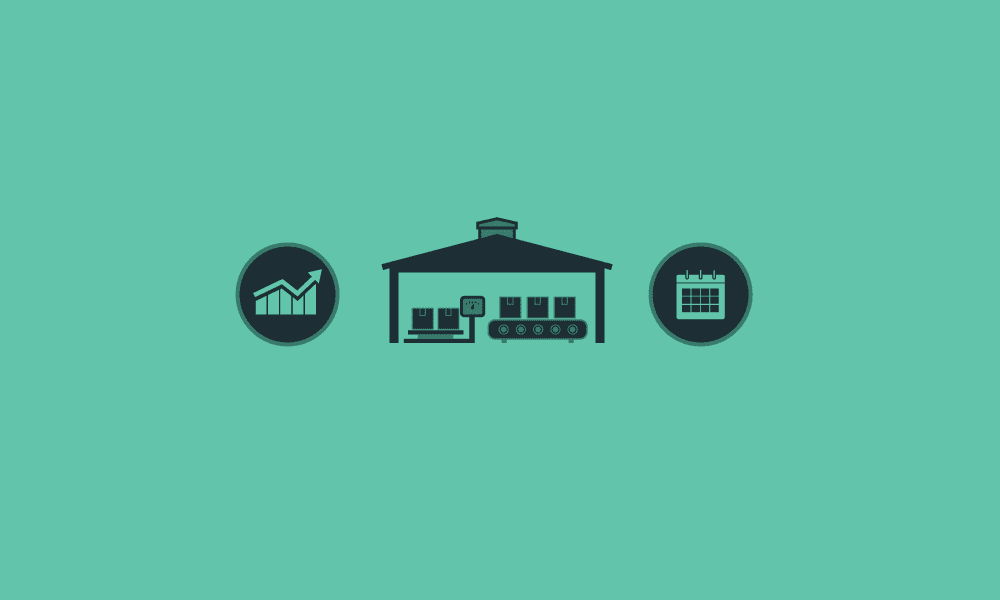 In a recent article, we discussed how retailers should do a postmortem on their previous year's performance (and January's returns), looking at places where they can improve and areas where they excelled. What we said to retailers also applies to suppliers and vendors: Now is the time to start looking at last year's performance — not just the holidays, but the entire year — to see what you did well and where you can improve.
Evaluating your performance and making plans for the future is a bit different for suppliers than retailers. In many cases, its your retail customers who do much of the planning for what to sell and market, while suppliers are sort of "along for the ride." But that doesn't mean you have to be passive. Here are a few things I usually encourage vendors and suppliers to explore during this reflection and analysis, as well as areas where they can collaborate better with their retail partners.
How well did systems and processes perform?
First, is your ERP software up to snuff? Did it handle your inventory and EDI properly? How well did you fulfill for your retailers? What about your 3PL or carrier systems – did they deliver on the promises you made to the retailer? Most importantly, how happy are your retailers? Did any systems fail, or did you find any weak spots in your supply chain?
Your retailers are going to be looking for things like your on-time shipping rates, shipping completions, order errors and more. The smart ones will be looking at the hard data, not just relying on anecdotes or past relationships. When the numbers stack up, will they be in your favor? To learn the answer, you'll probably need to be looking at your own data, to make sure you know your retailers are grading you on the right information, and so you can address any weak spots they (and you) will find.
Did you meet fulfillment expectations?
In addition to looking at how well you performed for retailers, you'll also want to take a look at your processes to make sure they're still working for you, especially those that you experimented with in the previous year. Where were your deliveries being made? How did you fulfill them? Did you do a lot of residential drop shipping or buy-online-pickup-in-store (BOPIS)? Did you meet expectations of two-day turnarounds? These are the types of baselines that many retailers and consumers will judge you on, and you should know whether you're meeting them. That means you need to have a vested interest in how long deliveries take, so take a look at your own 3PLs' performance.
Check your inventory data as well. If you see there was a certain trading partner or retailer that had a better order rate than others, you may want to put an allocation on that inventory next year, to make sure that retailer gets first choice.
What caused your returns?
One thing that can be a touchy subject is returns. It will be important to look at how those went, as well. How many of the returns were due to errors on your part? Is there more information you could provide to the retailer or the consumers to help mitigate the number of returns? Are there internal processes that could be improved to reduce returns?
You may also need to discuss any new returns policies for the next holiday season. Do your retailers want you to be involved in their returns? Do they want all e-commerce returns to be shipped to you, or will they be collected at the retailer's warehouse and shipped en masse? And does that mean you want to accept these one- and two-item returns, or do you want to set up a dedicated return center? You'll also want to work with the retailer about what you tell the customer to do with returns, via your packing slip.
Elevating your retail partnerships
Evaluating and refining your processes is good for your businesses, and it's good for your retailers, too. Improving your assortment, services and delivery can make you a more valuable trading partner. You may even be able to use the knowledge you gained to show a retailer new sales opportunities and make their lives easier. If you're a Tier 2 or Tier 3 supplier, proving your company to be more insightful, efficient and fast could help you move up in the priority, which could bring you more business.
The beginning of the year is a great time to look back at your victories and defeats. Take the time to learn from it all by looking into the data and crunching the numbers to see how you can do better.  Not only will your company be able to perform better for retailers, you could gain yourself some more business in the process.
SPS Commerce can help vendors and suppliers of all sizes find new retailers, 3PLs, and other trading partners in our network to help the coming year even more successful. We have cloud-based solutions for improving EDI, inventory management, product information, and point-of-sales analysis. If you would like more information, please visit our website and request an SPS Commerce representative to contact you.

Latest posts by Scott Bolduc (see all)
GET WEEKLY UPDATES DELIVERED TO YOUR INBOX.
Subscribe to our blog to receive retail and supply chain news, valuable resources, expert tips and more.
Evaluating Your EDI options: 7 Building Blocks of Full-Service EDI
Get insights on choosing the right EDI solution for your business and the seven components vital for truly full-service EDI.