EDI for unique grocery needs around holidays and events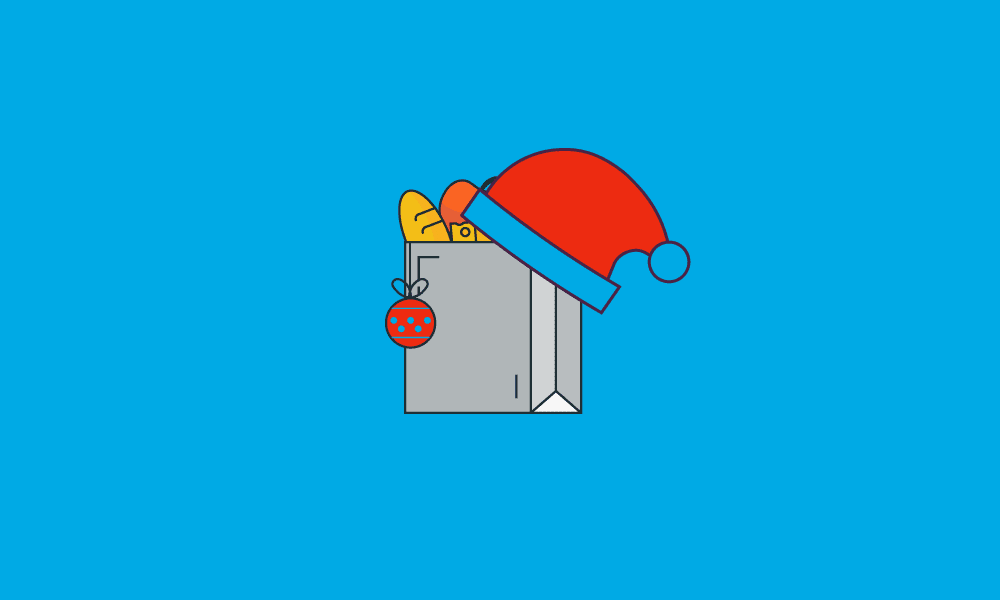 One of our colleagues, Heather, managed grocery purchasing for a store for years before she came to SPS. She shared once that due to the unique grocery needs around the holidays and events, her ordering procedures at these times of year were a bit different than her normal ordering procedures.
For one thing, Heather would have to order many times more quantity than usual of whatever was popular for that particular holiday season in the hopes that it would be there when she needed it. At Easter, it was eggs; July 4th was hot dogs and buns; chips, dips and chicken wings for the Super Bowl; matzah at Passover; ham for Christmas; turkeys of course for Thanksgiving. All grocers and even retailers with grocery sections are all vying for the same products and markets, and distributors can't always keep up.
She knew she needed those "must have" items to keep their customers happy, otherwise if it's not on the shelf, the entire shopping cart may be lost, not just the sale on that one item. If the customer was angry enough, they may never come back, or share their experience with friends, who may also stay away.
Holiday and event inventory planning
For consumer packaged goods, holiday and event grocery needs are relatively easy and safe. Suppliers promote products for prominent display in stores during certain times of the year to cater to unique grocery needs for the season. They tie their promotions for grocers into whatever is happening – chili in the fall, chips for the Super Bowl, cans of cranberry sauce for Thanksgiving, etc. Through the negotiation of the promotions, suppliers are aware of what they need to deliver and due to that, inventory tends to be consistent. In the case it doesn't sell, grocers don't have to worry so much about spoilage and waste, because the products last longer on the shelf.
For produce and other fresh foods (Millllennial market favorites), product turnover is much faster, and so typical mid-market and independent grocers have a very fast order cycle. Orders are often placed daily, and deliveries are typically made three to four days a week. With perishables and produce, depending on where the grocery store and distributor are located, there's an average three days lead-time from order placement to expected delivery date. Faster yet, some distributors are so quick and close, they can receive an order in the morning and deliver by the afternoon.
For in-demand items around holidays and events, this could sometimes lead to incomplete order delivery and inventory interruptions. Partway into the season, Heather would find herself ordering double the quantity of turkeys as she needed, in the hopes that half would arrive on the day she needed it. Of course, if the distributor was able to fulfill the double order, she'd end up with a lot more turkey or eggs than needed.
Similarly, with the brisk selling season and associated transaction document spikes (and no single source of the truth for orders and inventory), sometimes duplicate orders would be submitted with the same result – too much of a seasonal item, with a short window for sale.
Excess inventory leads to a markdown. That can help to unload the extra before it all expires, and hopefully break even or with minimal loss and waste. However, once the holiday or event has passed, the need for foods associated with it diminishes. No one wants to have 300 turkeys on hand when Black Friday rolls around.
EDI and other tools for unique grocery needs
Clearly, there is room for improvement in grocery order process and order cycle management, especially with the increased competition and dwindling margins in the grocery industry. With electronic data interchange (EDI), grocery stores can use the same technology and information sharing that their counterparts in the retail shopping world use — fashion, accessories, housewares, home improvement— to get a better handle on their ordering processes, inventory levels and forecasts for future needs.
EDI transmits vital documents and transactions digitally from one business system to another using customized, standardized formats. EDI can be used to send, receive and automatically reconcile documents like purchase orders (POs), advanced shipping notifications (ASN), purchase order change requests, invoices and so on to better manage inventory, reduce errors and increase efficiency. It's great for grocers all year round, but it comes in especially handy during holidays and events for better forecasting and management of inventory, particularly when it comes to perishables. This would have come in handy for Heather to avoid sending duplicate orders, and even paying for orders that weren't completely fulfilled or never were received.
The best way to start your holiday grocery buying is by analyzing past sales data. With EDI automation of processes and the right analysis of the data it offers, you can examine your product sales over time at certain locations as a way to identify buying trends, selling strategies, margin requirements and so on. This way you can get an estimate of your inventory requirements by product and location. This data, plus your ASNs and other shipping data, can assist with discovering bottlenecks and sticking points in your supply chain, so you can plan appropriately for smoother sailing. Heather could have used this kind of data to know how many turkeys or eggs she actually sold each holiday and planned accordingly, so as not to run out early or have too many left over.
It's important to know about potential disruptions in advance. Advanced shipping notifications (ASNs) will tell buyers about a shipment's ETA and what's on it. If it's going to be a while before the distributor will be able to fulfill the order, this gives the buyer time to contact a secondary distributor or to add other items to the order to get a full truck ready for the road faster. Plus, shipping analytics can track shipments and tell supply chain managers when disruptions to their supply chain are about to occur, so they can alert area managers. Heather could have benefitted from an ASN and shipping analytics because she could plan for the remainder of the holiday season, checked her past sales performance, and determined how many more units she needed. She could have also told store managers about impending disruptions and given them an estimate on when new products should be arriving.
Clean up incomplete orders with purchase order change requests. With all of those orders and deliveries going back and forth multiple times per week, opportunities for errors are everywhere. This is especially true when it comes to the incomplete orders that often riddle big holidays and events. This is where an EDI system's tracking and automation of POs and purchase order changes can help. First, you send your PO to your wholesaler or distributor. The advanced ship notice may let you know if you order is shorted, otherwise the inventory receiving sheets will indicate what quantity was received, versus what was ordered. This would be automatically reconciled when the invoice from the wholesaler or distributor comes in, along with the original purchase order. If everything reconciles correctly from the grocer, the grocer's warehouse and supplier, the invoice goes through and is paid. If not, it bounces for human review to find out why it doesn't match so an updated invoice or other document can be requested. This automated EDI process known as three-way match can reduce or eliminate incorrect and fraudulent payments.
Lastly, but not least, consumers are expecting more and more services from grocery providers, just as they expect from retailers. They want delivery, buy online pickup in store (BOPIS or BOPUS), specialty products and more. EDI facilitates these omnichannel processes and makes adding these services possible. During busy holidays and events, these services only become more in-demand and vital. For example, during the back to school season and the winter holiday season, grab-and-go meals, delivery and other convenience services help people and families keep up with the shopping behavior changes the new seasons bring.
Grocery chains and grocery stores with EDI have an advantage over grocers who do not, especially when it comes to the unique grocery needs revolving around holidays and events. Even when it's not a holiday, orders for food are placed and received every two to three days – the number of documents and transactions taking place make EDI a natural fit for grocery. By streamlining processes, avoiding overstocks and preventing short inventory, grocers can have what they need when they need it, while squeezing more value out of their stores in the face of increased competition and thinner profits
SPS understands food sellers, suppliers, wholesalers and other food distributors unique grocery needs. If you would like to learn how to use electronic data interchange for your food or grocery operation, SPS Commerce can help. Please visit our website for additional information or contact SPS to speak with one of our representatives.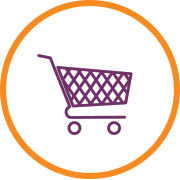 Operating in the grocery and food industry?
Connect to retail's largest network and achieve seamless collaboration with all your trading partners.

Latest posts by Bekki Windsperger
(see all)
GET WEEKLY UPDATES DELIVERED TO YOUR INBOX.
Subscribe to our blog to receive retail and supply chain news, valuable resources, expert tips and more.
Evaluating Your EDI options: 7 Building Blocks of Full-Service EDI
Get insights on choosing the right EDI solution for your business and the seven components vital for truly full-service EDI.