Twin Cups serves up with QuickBooks EDI for grocery customers [Case Study]
Twin Cups is a leader in the emerging better-for-you ice cream category thanks to its innovative recipes that pack ten grams of protein in each ½ cups serving of Swell Foods ice cream. Since the launch of the ice cream in 2017, the company has been adding grocery retailers to its list of customers, including Kroger, Ahold, Publix, and more planned for 2019.
The company uses QuickBooks Enterprise to manage its orders, shipments and invoices. Having previously worked with SPS Commerce Fulfillment at another company, they were curious about how well it connected with QuickBooks and may work at Twin Cups.
"My experience with SPS was very positive, especially with their customer support, but the Twin Cups environment was different. I needed to be sure this was the right EDI solution for us."
– Shari Mock, COO at Twin Cups
Unbeknownst to SPS, Mock visited a nearby SPS customer that also used QuickBooks Enterprise and was experiencing similar growth. She spent an entire day watching their staff interact with SPS Fulfillment to receive orders, confirm shipments and invoice customers via EDI from within QuickBooks. "I had a real-life view of how SPS Fulfillment operated in one's daily QuickBooks operations and I walked away thrilled with the solution and ready to bring it to Twin Cups," said Mock.
Read the case study to learn more about Twin Cups' is using EDI for QuickBooks Enterprise to support its growing list of grocery customers.
Follow SPS Commerce on Facebook, LinkedIn and Twitter. You can also get retail and supply chain news, resources, expert tips and other valuable updates delivered directly to your inbox weekly for free by subscribing to the SPS blog.

Related Content:
Ready to automate your business like Twin Cups? SPS Commerce offers full-service solutions for QuickBooks and more.
Learn about EDI for QuickBooks.

Latest posts by SPS Commerce Blog Team
(see all)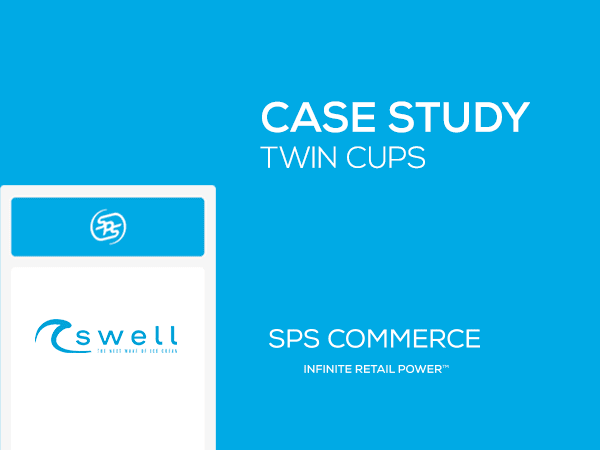 GET MONTHLY UPDATES DELIVERED TO YOUR INBOX.
Never miss an update from the SPS blog! Receive retail and supply chain news, valuable resources, expert tips and more.