Catch up with SPS at Twin Cities Startup Week 2019
About Twin Cities Startup Week 2019
SPS Commerce is proud to call Minneapolis its home and be part of one of the events that make this region great: Twin Cities Startup Week. Every October, more than 17,000 entrepreneurs, tech leaders, sales and marketing professionals, and others come together at more than 200 sessions to hear from experts, including several of our executives.
Minnesota has a rich tradition of entrepreneurship and fueling small businesses. Many companies started here and have grown to become global leaders, such as 3M, Target and (of course) SPS Commerce. We are proud to support our community as a sponsor of the event's FlyIn program.
Talented professionals from across the globe can attend the event and consider making the Twin Cities their new home, with the program covering most of their expenses, including airfare, Lyft credits, Lime Scooter credits and Metro Transit passes.
Panels on culture and sales development
This year SPS is participating in two panels on culture, something that has been essential to our success. At SPS, we focus on treating our employees well and having a workplace that has all the positive energy of a startup, with the resources of a multi-national company. Our executives have purposely cultivated this amazing culture from our startup days in St. Paul. Interested in how they do it? Register to attend the following sessions:
Keeping an Entrepreneurial Culture Through Growth
Monday, October 14, 11:00am-12:00pm, SPS Tower
This panel session welcomes Archie Black, CEO of SPS, along with Troy Poland, CTO/Interim CEO of ExceleraRX, and John Bryant, CEO of Geo-Comm.
Developing a Winning Sales Team
Thursday, October 10, 4:00-5: 00 pm, SPS Tower
Our Chief Sales Officer, Dan Juckniess, will facilitate a panel of today's most innovative sales leaders in tech and beyond including executives from ArcServe, Delaget, Open Systems Technologies, SPS Commerce and Thomson Reuters.
We look forward to seeing many of you at Twin Cities Startup Week!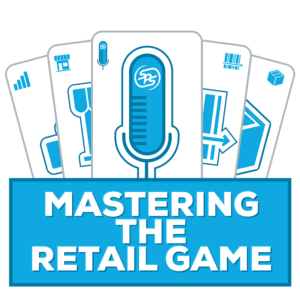 Mastering the Retail Game
Explore the new rules of retail and get real-world advice on how to win by learning from retail experts and peers in the industry.
LISTEN TO THE PODCAST

Latest posts by SPS Commerce Blog Team
(see all)