Value of automatic three-way match for grocery
The grocery and food retail industry is constant, fast-paced and evolving quickly in the age of e-commerce and a huge generational shift in customer behavior. With a more informed and global economy, consumer tastes are changing rapidly and that's impacting how grocers do business and their ability to make a profit. The food business can be touchy – problems with supply flow can compound, losses may come unexpectedly and competition is everywhere.
With such volatility in mind, incorrect documentation, manual data entry mistakes, errors and other blunders pile on to what is already a sensitive situation for grocers. Reconciling all of the paperwork for orders and deliveries takes up a lot of time, and when it's wrong grocers can end up paying too much or missing out on valuable discounts. Automation of the three-way match reconciliation process between purchase orders, invoices and receipts can ensure grocers are only paying for what they receive and enable them to take advantage of discounts for timely payments.
Three-way match, manual vs. automated
Three-way match is the reconciliation process for payment after an order has been received. This process compares what the grocer requested in the purchase order, to the receiving documents confirming what was actually delivered, and the invoice for final payment sent by the vendor, wholesaler or distributor. Comparing all of this information results in the grocer only paying for the products they received and not overpaying for quantities that weren't delivered as well as catching pricing errors and missing or incorrect charges or allowances.
This process, or a variation of it, has been in use for years, without automation. Traditionally, a person would collect paper documents, faxes and eventually emails as part of the matching process. Because there are so many different ways to communicate, sometimes documents would get lost in the shuffle, which could result in a grocer paying for the wrong quantity, price or shipping costs. If reconciliation doesn't happen fast enough, the grocer can miss out on prioritization of services and discounts for timely payments.
With automation of the three-way match process, most, if not all of these issues can be eliminated. Electronic data interchange (EDI) solutions for grocery integrate with your ERP, accounting software and other important systems so you can exchange transaction information digitally with suppliers and wholesalers/distributors. Through EDI, all vital business documents such as purchase order, purchase order acknowledgments (POA), advanced ship notices (ASN) and invoices are standardized to match your requirements and those of your trading partners so they can be sent electronically, directly from the software and tools you already use.
EDI enabled 3-way match simplifies the reconciliation processes, allowing for exception handling versus manually handling and entering each and every document. There's no more need to track down different documents across various communication channels. Time spent comparing transactions by hand, manual data entry needs and the majority of related human errors can be a thing of the past. As long as all of the values in the purchase order, POA (or ASN or receiving advices) and invoices all match, the payment can be applied automatically to take advantage of early payment discounts, or be set to pay on specific days to use float time to their advantage. The only time a person needs to review a transaction is if something in the documentation doesn't match, such as in the case of a short ship.
Why three-way match for grocery now?
The times are changing, as well as people's tastes. The Millennial generation now has the greatest buying power in the economy and their preferences swing towards the fresh and healthy, such as more fruits, veggies, meats and dairy – a big shift from the Boomer generation that relied more heavily on canned, boxed and frozen goods that were more stable with longer shelf lives. Stocking more fresh foods tends to result in potential for more waste and less profits. Every dollar and cent counts.
Fresher foods have a faster turnover, either from purchase or spoilage, so grocers often place orders more frequently for smaller quantities. Deliveries happen several times a week for smaller or more rural grocers and every day for larger or more urban grocery stores. That means more documents to keep track of between the grocer, the wholesaler or distributor and the receiving dock. If a grocer processes more than 200 documents each month, automated three-way match via integrated EDI is worth the investment.
Additionally, the grocery competition is heating up and there's a need to step up the variety and services, while keeping prices low. There are more players in the food sales space, with many non-grocery retailers expanding into food including Target, Walmart, and Amazon. There is also continued expansion of traditional grocery retailers moving into the US Market, such as Lidl, and they're all driving down prices. With Amazon having stepped into the grocery game with its takeover of Whole Foods, bringing with it a knack for incredibly efficient supply chains and a tendency to experiment with new ideas, it could be a game-changer. As supply chains and budgets tighten, grabbing every discount will be more important as time goes on.
For grocers and food retailers that want to reduce some of their losses while adding to their bottom line, one method is looking into more automation and the three-way match via EDI automation will speed reconciliation, reduces errors, which helps grocers take advantage of discounts or float time and more.
The SPS Commerce cloud-based, integrated EDI solutions can connect to a wide variety of business systems to help streamline processes, break down data silos, increase automation and improve inventory visibility. Want to learn more about how SPS can help grocers solve their biggest business problems? Visit the SPS website to read about our solutions or reach out to an SPS representative today.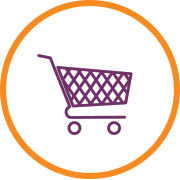 Operating in the grocery and food industry?
Connect to retail's largest network and achieve seamless collaboration with all your trading partners.

Latest posts by Bekki Windsperger
(see all)