SPS Tower has a nice ring to it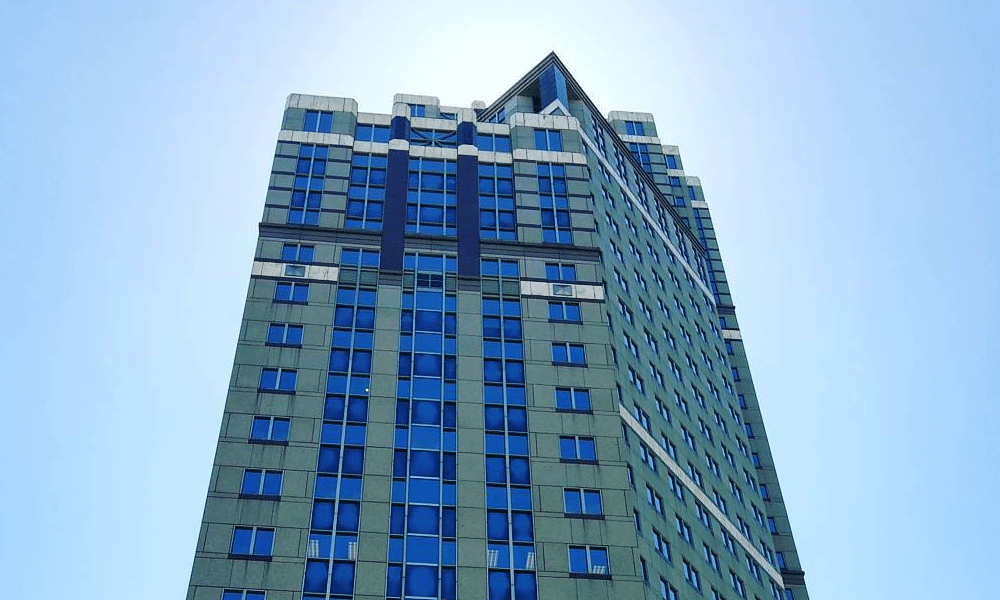 BIG news! There's a new building in town. Well, not really – but the building formerly known as 333 South Seventh Street has been renamed SPS Tower. The change comes as a result of our company's growth, as well as a renewed lease agreement.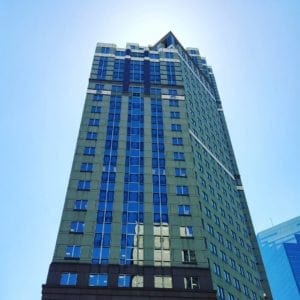 SPS Commerce currently occupies floors four through 10 of the 33-story tall building, comprising about 168,000 square feet of space. The new lease, which runs through 2025, increases the company footprint to 216,000 square feet over the next two years to include floors 3 and 16. All that space makes us the largest tenant in the building, so the name change seems like a natural fit.
The expansion is a direct result of this retail technology solution company's growth. SPS Commerce has seen 67 consecutive quarters of revenue growth – that's about 17 years worth of winning. SPS moved to this building in 2004 with just 75 people on the 10th floor. Now we have about 1,000 people working in the downtown Minneapolis office across seven floors, with even more room to grow. There are more than 1,500 #TeamSPS'ers worldwide – shoutout to the New Jersey, Toronto, Hong Kong, Beijing, Kiev, London and Australia offices. Shoutout to our customers, too – at the time of this writing, we serve more than 70,000 of the in 60+ countries around the world.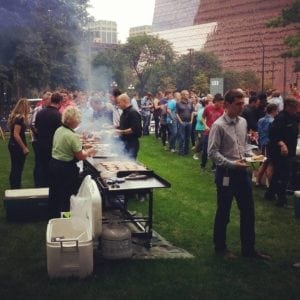 This SPS Tower is unique. It's the only building downtown, with the exception of the government center, that has a large green space with many trees and a lawn (known as the "Turf Club"). Employees make use of the lawn during the summer months, working outside on laptops, playing games or participating in a company sponsored grill out. The building is also very close to both bus lines and the light rail, making it extremely convenient for employees to come and go.
Outdoor and indoor signage throughout the building will be updated over the course of the next couple weeks, as well as skyway system maps.
Follow SPS Commerce on Facebook, LinkedIn and Twitter. You can also get retail and supply chain news, resources, expert tips and other valuable updates delivered directly to your inbox weekly for free by subscribing to the SPS blog.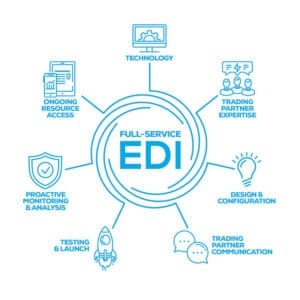 Find the correct EDI solution for your business.
Get more insights on full-service EDI by downloading our white paper.
READ OUR WHITE PAPER

Sara Duane is a content expert for the SPS Commerce marketing team. She provides valuable articles and important information about e-commerce, merchandising strategies, order fulfillment and other topics related to retail supply chain optimization.

Latest posts by Sara Duane (see all)
GET WEEKLY UPDATES DELIVERED TO YOUR INBOX.
Subscribe to our blog to receive retail and supply chain news, valuable resources, expert tips and more.
Evaluating Your EDI options: 7 Building Blocks of Full-Service EDI
Get insights on choosing the right EDI solution for your business and the seven components vital for truly full-service EDI.