How SPS Commerce prepares for Cyber Week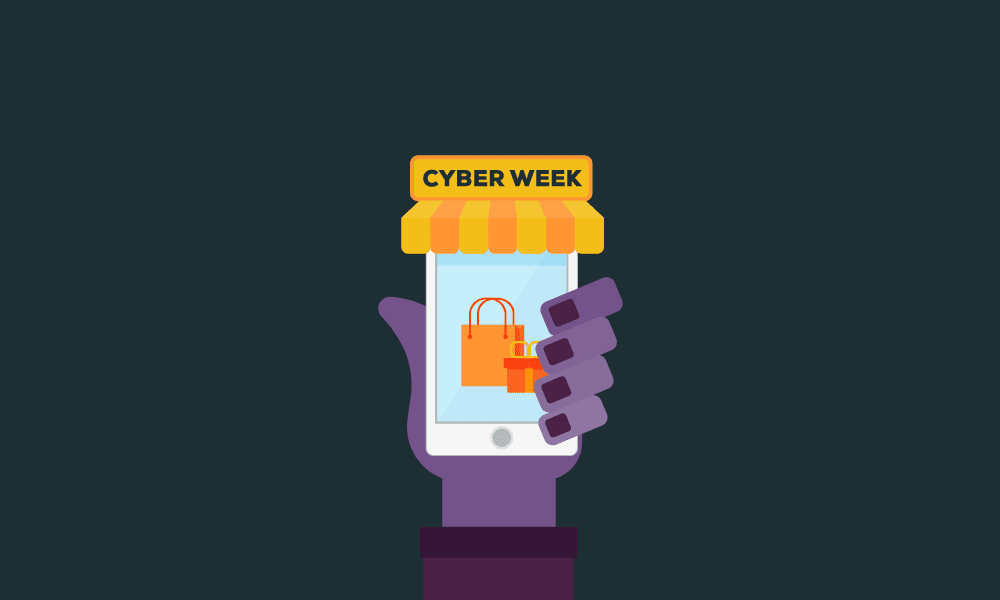 With e-commerce, retail shopping has become a 24 hour/7 days per week/365 days per year proposition. For that reason, the process from purchase to fulfillment to delivery to the customer is always important.
Even so, there are some times of the year like the holiday shopping season when orders surge, sales spike and fulfillment (EDI) reliability is especially important for both retailers and suppliers. Letting a consumer down at this crucial time of year can be particularly damaging for a brand or retailer's relationship with the customer.
More than 70,000 retailers, suppliers and other companies worldwide rely on SPS Commerce solutions and services to keep their businesses running smoothly. And coming up on the busiest shopping week of the year, that means SPS has to be prepared for transaction spikes and surges, well beyond our normal capacity. How do we make sure that your holiday season goes off without a hitch? Read a little bit about what happens behind the scenes so SPS Commerce can ensure a smooth experience for the companies that rely on us to keep them humming this holiday season.
Forecasting for the holiday shopping season
Preparing for the holiday season starts in a similar way as how our customers prepare – by analyzing data from previous years and anticipating our customers needs once the holiday shopping season formally begins on Black Friday. With the prevalence of online ordering, we work with customers on a lot of drop shipping style fulfillment models, where end users are purchasing the product, and that really impacts the volume of orders through our data centers.
Every year, retailers and suppliers experience more and more online orders and traffic, which means SPS Commerce also processes more transactions each holiday season. Just like a professional athlete, we look at how we've performed in the past and make adjustments to do better in the future. We review how many new customers we've added to our network to evaluate how that might impact volume. We also look at holiday shopping predictions and trends made by organizations such as the National Retail Federation.
Creating a game plan that helps customers win
After we have looked at the past and forecasted the future for how much traffic we think we'll experience, we start laying the groundwork for our plan using metrics to anticipate demands. We need to make sure that we have the right amount of people to accommodate volume for a range of priorities, from customer support reps to field emails, chats and phone calls, to technicians who make sure to keep the servers up and running.
This year we have twice as much staff scheduled as was forecasted for our needs, just to make sure that we are prepared for anything unexpected. We've adjusted our shifts to make sure that we have adequate coverage, with overlapping schedules so that nothing falls through the cracks. We've canceled meetings and cleared schedules so that we can keep our eye on the ball. There will be people constantly on-site, but we'll also have a number of employees on call, ready to respond at a moment's notice.
Though we like to make improvements to our products regularly, we don't want to "break" anything at this all-important time of the year. In the run-up to the holidays, we "freeze" production changes on our solutions and services to reduce the chances of things going wrong at this very critical juncture of the shopping season. Additionally, using our forecast information, we test our system over and over again to make sure that it will be able to handle peak period. Our goal is to ensure a stable product that can anticipate and handle the demands of all of the traffic flowing through it, even if your website is getting slammed with orders.
Putting on our game face for Black Friday
When it's time, we go into what we like to call "Hypercare Mode." Our performance for our customers is always important, but in Hypercare mode, we are 100 percent focused on service, and all other priorities are suspended. With all hands on deck and focused, incidents escalate extremely fast so service can be maintained to accommodate the surge of transactions. In Hypercare, our top priority is our customers – full stop.
To take care of our customers also means taking care of our systems too. We carry out extra reporting internally during the busy holiday season. Though our technology team has constant access to the metrics that define system performance, we send internal emails hourly during Cyber Week to ensure necessary staff in other departments also are aware. This constant internal communication helps us to stay alert to how the system is performing so we can effectively communicate to customers.
Employee health and well-being during the holidays
The employees who keep everything at SPS Commerce running smoothly need just as much nurturing at this time of year as our systems do. Well-rested, well-fed and well-entertained employees are more alert, perform better and make fewer mistakes. That's important to us and our customers, so we do what we can to support our team. In the mornings, we bring in hot coffee and breakfast foods. Lunch and dinner are often catered, and pizza parties abound throughout the high-traffic holidays. Candy is consumed by the handfuls, especially chocolate. There may or may not be a first aid cabinet stocked with antacids – with all the food around, it's hard not to overindulge!
During the quiet times, we try to have some fun. Just like what probably happens in your office, we watch funny YouTube videos, share funny stories and laugh together. We have plenty of board games and the occasional Nerf gun battle may break out. We de-stress when we can because this time of year can be very stressful.
Making it a happy holiday season for customers
This Friday (or in some cases, this Thursday) starts off a key week, and a key time, for both retailers and suppliers. Our customers rely on SPS service and technology to power them through, and that's why there's been significant investment from a customer perspective and a technology perspective. Customers want to be successful with our product so that they can grow their business, and we want them to be successful, too.
With our customer success team working closely with the technology team "hand in hand" throughout the busy season, this holiday will be a win-win-win for consumers, our customers and SPS Commerce alike.
To get more relevant updates like this, follow SPS Commerce on Facebook, LinkedIn and Twitter.

Amy is the vice president of technology at SPS Commerce. In this role, she oversees technology operations and engineering for the retail industry's largest network of more than 70,000 organizations. She has leadership experience in cloud computing, information security and global technology operations and engineering. Before joining SPS Commerce, Patton served as vice president of information technology for Digital River. Throughout her career, she has also held technology positions with Target, Best Buy and Cray Research. She has a math and computer science degree from the College of St. Benedict.

Latest posts by Amy Patton (see all)
GET WEEKLY UPDATES DELIVERED TO YOUR INBOX.
Subscribe to our blog to receive retail and supply chain news, valuable resources, expert tips and more.
Evaluating Your EDI options: 7 Building Blocks of Full-Service EDI
Get insights on choosing the right EDI solution for your business and the seven components vital for truly full-service EDI.