Visit SPS Commerce at IWLA Technology and Operations Solutions Conference in Chicago On Sept. 7, 2017, SPS Commerce will be in Chicago at the 2017 IWLA Technology and Operations Solutions Conference for Warehousing discussing all things warehouse logistics.
According to Retail Insight: Moving Beyond Omnichannel, an industry benchmark survey conducted by SPS and Retail Systems Research, logistics providers remain eternally concerned about regulations, the economy and competition.
Team SPS invites you to visit our table where you can discuss with our logistics experts about how you can achieve greater growth and scalability for your business with SPS. Our expansive retail network enables 3PLs to seamlessly connect with their supply chain partners and provides solutions that strengthen your existing vendor relationships to help maximize efficiency.
We look forward to seeing you at IWLA Technology and Operations 2017! Visit our table to continue the conversation.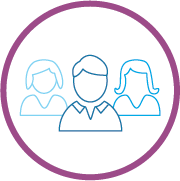 Connect to your partners and streamline your supply chain.
Automate your process through the retail industry's largest network with EDI.
Contact SPS

The SPS Commerce Blog Team is your resource for insider knowledge, news, research reports and best practices that will boost your business.

Latest posts by SPS Commerce Blog Team (see all)
GET WEEKLY UPDATES DELIVERED TO YOUR INBOX.
Subscribe to our blog to receive retail and supply chain news, valuable resources, expert tips and more.
Evaluating Your EDI options: 7 Building Blocks of Full-Service EDI
Get insights on choosing the right EDI solution for your business and the seven components vital for truly full-service EDI.