SPS Commerce In:fluence 2016 welcomes Simon Sinek as keynote speaker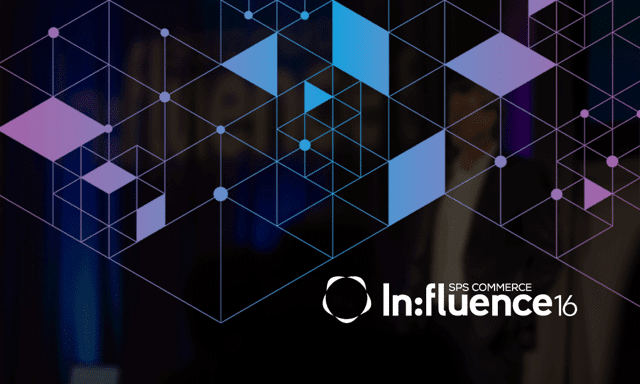 When it comes to inspiration, Simon Sinek wrote the book on it – literally. And we are just ecstatic to have the best-selling author, eternal optimist and presenter of the third most watched TED Talk of all time  as a keynote speaker at this year's SPS In:fluence digital retailing conference!
Described as "a visionary thinker with a rare intellect," Sinek coaches leaders and organizations on how to best inspire people. He is the author of two books: the global best seller, Start With Why: How Great Leaders Inspire Everyone to Take Action, and his newest book, the New York Times and Wall Street Journal best seller, Leaders Eat Last: Why Some Teams Pull Together and Others Don't.
At SPS In:fluence 2016, Simon will address why some organizations are more innovative, more profitable, command greater loyalty and – most importantly – are able to repeat their successes more than others. Already, Sinek's forward-thinking views on business and leadership have earned him invitations to speak at a wide range of companies and organizations, including 3M, Costco, Ernst & Young, the military, as well as government agencies.
That said, SPS is excited to have Sinek as a speaker at In:fluence 2016! The conference will bring together executives from all facets of the retail industry, ensuring that attendees will capitalize on the profound new era of digital retailing. Keynote speakers will inspire attendees to drive growth and profit by transforming their organizations for the digital era.
Mark your calendars for SPS In:fluence 2016 and reserve your seat to secure the lowest available ticket price. Check out the event page for more SPS In:fluence 2016 updates.

Marketing Content Intern
at
SPS Commerce
Lauren Jerome is an undergraduate marketing student finishing up her last year at the University of Minnesota's Carlson School of Management. SPS Commerce has given her the opportunity to gain real marketing experience under the guidance of the talented professionals on the marketing team. She enjoys Gopher game days and yoga sculpt classes.

Latest posts by Lauren Jerome (see all)
GET WEEKLY UPDATES DELIVERED TO YOUR INBOX.
Subscribe to our blog to receive retail and supply chain news, valuable resources, expert tips and more.
Watch the EDI 101 Webinar Replay
Learn about EDI and 5 signs your business could benefit from it. Class is in session when you have 23 minutes to watch.
Did you like what you read? Get updates like this delivered directly to your inbox.
Subscribe to our blog to receive weekly retail and supply chain news, valuable resources, expert tips and more.