SPS Commerce heads to Orange County for Biz.ONE 2017 Team SPS is on the road again, and this time, our experts are headed to Orange County, Calif., for Biz.ONE 2017, Oct. 23-25. SPS Commerce is a Platinum sponsor and we invite you to stop by our booth, No. 2, to learn about our cloud-based EDI solution, as well as how our other solutions can enable your business to stay competitive in today's harsh digital retail landscape.
After you've visited the SPS booth, there are a few other fun activities you can partake in throughout the conference:
Stop by the Demo Theater on October 24 at 10:10 a.m. to learn about how our Analytics solution can give you access to real-time, sell-through data at the store level to better manage your inventory and reduce out-of-stock situations.
On October 24 at 11:10 a.m., our very own Vice President of Product Management Gene Schneider and Senior Product Manager Nicholas Schwalbach will be delivering a free training workshop entitled "Increase Sales Through Accurate and Compelling Item Information to Your Customers."
Make sure to visit our booth during the show because we will be raffling off an Amazon Echo to one lucky attendee who stops by and drops off their business card. We look forward to seeing you in Orange County and discussing how the suite of solutions from SPS can benefit your business!
To find out where SPS will be next or to get retail and supply chain blog updates, follow SPS Commerce on Facebook, LinkedIn and Twitter. You can also get retail and supply chain news, resources, expert tips and other valuable updates delivered directly to your inbox weekly for free by subscribing to the SPS blog.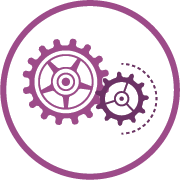 Ready to experience infinite retail power?
Learn how SPS solutions support retail and enable a more agile supply chain or contact SPS today for a consultation.

Matthew Shalbrack is an active social media user and blogger with passions in Chicago Cubs baseball, photography, craft beer, books, traveling and writing. Matthew is a Content Marketing Manager at SPS Commerce with a knack for proper grammar and correct usage of The Associated Press Style.

Latest posts by Matthew Shalbrack (see all)
GET WEEKLY UPDATES DELIVERED TO YOUR INBOX.
Subscribe to our blog to receive retail and supply chain news, valuable resources, expert tips and more.
Want to learn what your peers are doing?
More than 500 retailers, suppliers, distributors and logistics firms shared their winning strategies in our fifth annual benchmark survey. Learn why some companies are pulling ahead while others are falling behind with our 2017 retail report. Get Your Free Copy
Did you like what you read? Get updates like this delivered directly to your inbox.
Subscribe to our blog to receive weekly retail and supply chain news, valuable resources, expert tips and more.