Announcing SPS In:fluence 2016 Sponsors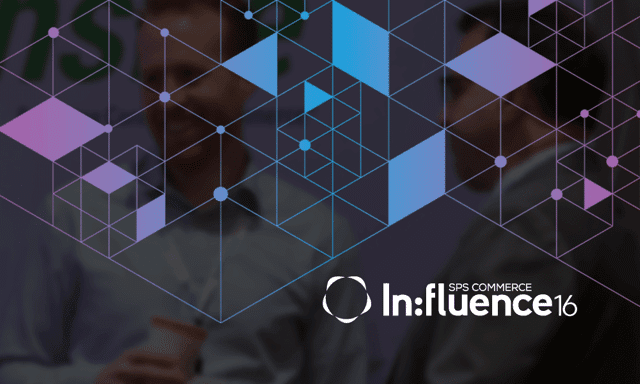 SPS Commerce is thrilled to announce our lineup of sponsors for SPS Commerce In:fluence 2016 in Minneapolis, Minn. from April 26 – 28, 2016. We've said it before and we'll say it again – the retail landscape is changing and it's important for all players in the supply chain to be on top of market trends.
Our sponsors represent a group of technology trailblazers that will serve as invaluable resources for attendees in this age of unpredictability. SPS Commerce would like to express our thanks to these impressive brands, which represent the industry's leading consulting, logistics and technology solution providers, including:
Titanium: Capgemini, ThirdChannel
Platinum: AscentERP, Bristlecone, NetSuite, ProShip, Salespad
Gold: Christopher Morgan Fulfillment, Deposco, G3G, MAPADOC by SWK Technologies, MyAlerts, Tribridge
Silver: 3PL Central, Adaptive Road, ADSI, Beck Consulting, Jitterbit, Sana Commerce, Virtucom Group, Vision33/zedSuite
A la carte: Eide Bailly, Dropstream
Sponsors reflect a broad variety of integrated ERP and accounting systems, as well as proven retail solutions for analytics, content and data management, item management and logistics. Such a wide array of industry knowledge will arm attendees and partners with the tools necessary to thrive in the digital age.
An environment ideal for learning and forging new relationships, SPS In:fluence attendees will discover how these trusted sponsors are delivering solutions to drive growth and profit in the age of digital retail. See the official press release and head to the SPS In:fluence website for more information about this impressive group. Make sure to register before April 26; we can't wait to see you in Minneapolis!

Claire Bramel works with SPS Commerce sales teams and business partners on a variety of marketing efforts.

Latest posts by Claire Bramel (see all)
GET WEEKLY UPDATES DELIVERED TO YOUR INBOX.
Subscribe to our blog to receive retail and supply chain news, valuable resources, expert tips and more.
Watch the EDI 101 Webinar Replay
Learn about EDI and 5 signs your business could benefit from it. Class is in session when you have 23 minutes to watch.
Did you like what you read? Get updates like this delivered directly to your inbox.
Subscribe to our blog to receive weekly retail and supply chain news, valuable resources, expert tips and more.