Measured Success: SHOP.COM achieves 142% ROI on SPS solutions
Getting ahead in retail is a challenge, especially in recent years. Why do some retailers stand out and grow despite tough economic conditions? For SHOP.COM, a leading e-commerce retailer, the answer was to transform its business model and build customer loyalty.
Led by its executive team, the strategic initiative required building a direct network of drop-ship vendors to support several growing categories, and onboarding them quickly onto the SHOP.COM e-commerce site and internal systems for supply chain integration. The retailer found a partner in SPS Commerce, deploying a number of SPS solutions over the past three years.
The strategy has paid off for SHOP.COM, and the retailer recently participated in a Forrester Total Economic Index report where Forrester analytics performed a financial assessment and analysis to detail its cost savings and business benefits of their partnership with SPS.
Below is an infographic summarizing a few of the report's findings including an overall ROI of 142% and six month payback period with SPS solutions.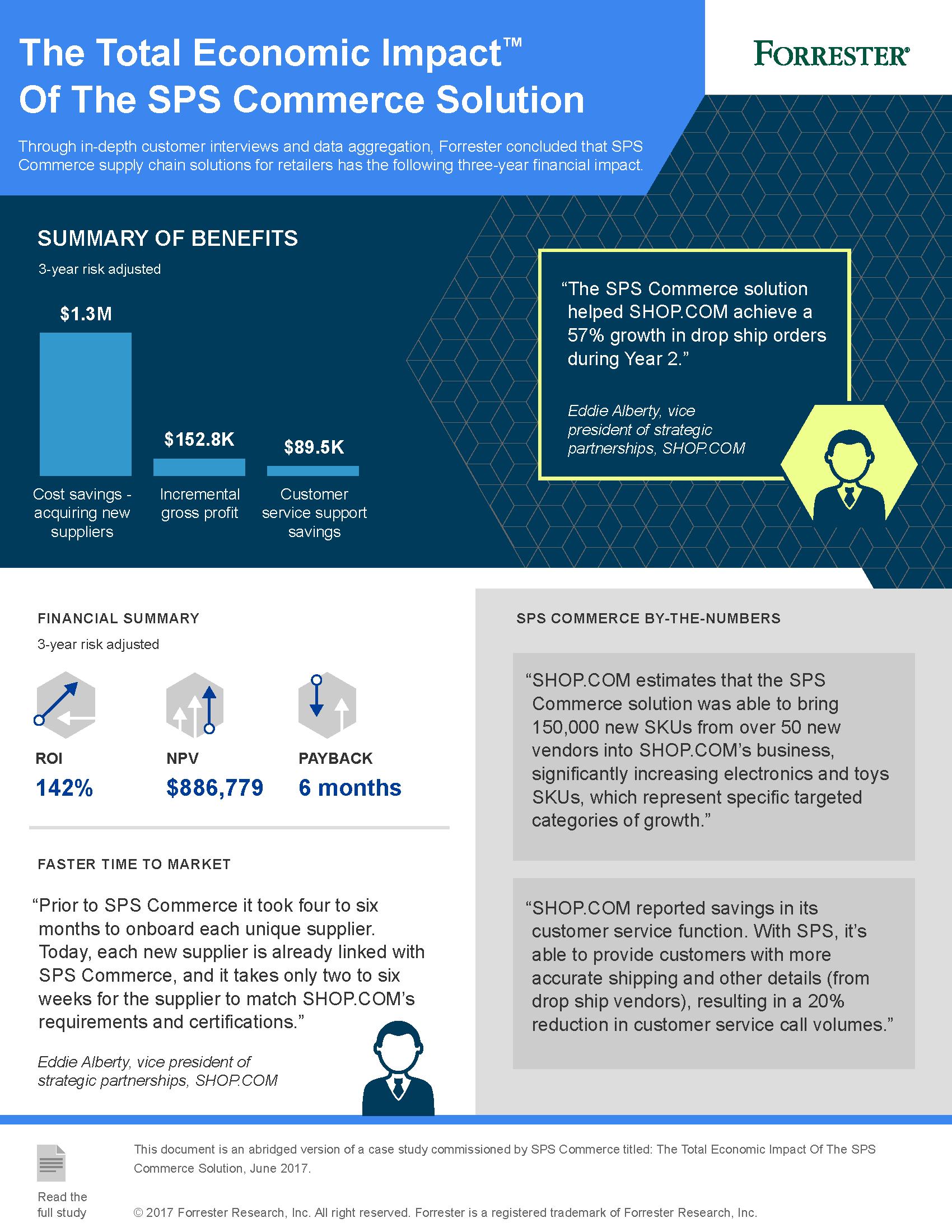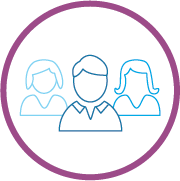 Connect to your partners and streamline your supply chain.
Automate your process through the retail industry's largest network with EDI.
Contact SPS

Latest posts by SPS Commerce Blog Team
(see all)