Measured Success: SHOP.COM achieves 142% ROI on SPS solutions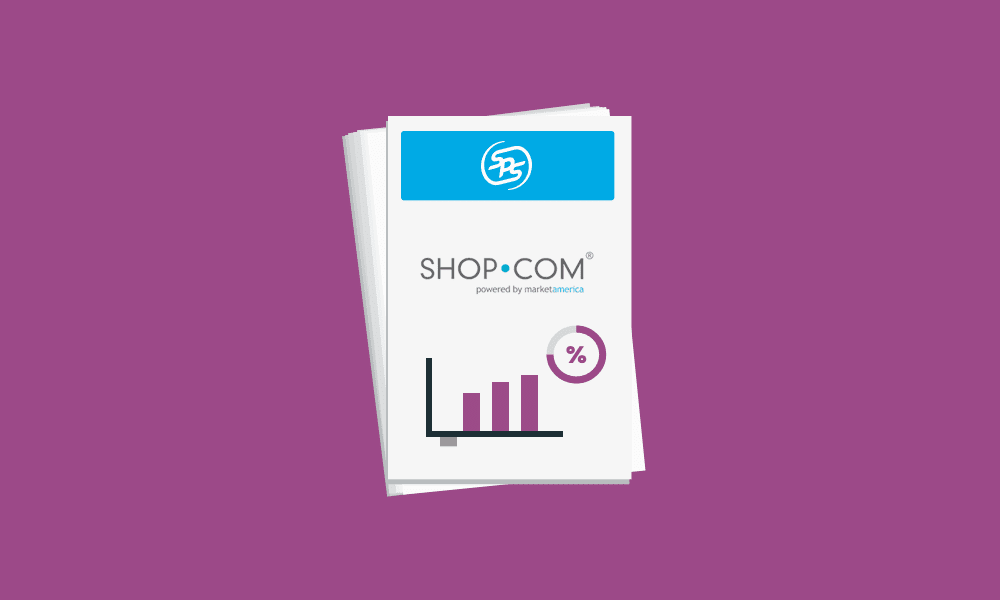 Getting ahead in retail is a challenge, especially in recent years. Why do some retailers stand out and grow despite tough economic conditions? For SHOP.COM, a leading e-commerce retailer, the answer was to transform its business model and build customer loyalty.
Led by its executive team, the strategic initiative required building a direct network of drop-ship vendors to support several growing categories, and onboarding them quickly onto the SHOP.COM e-commerce site and internal systems for supply chain integration. The retailer found a partner in SPS Commerce, deploying a number of SPS solutions over the past three years.
The strategy has paid off for SHOP.COM, and the retailer recently participated in a Forrester Total Economic Index report where Forrester analytics performed a financial assessment and analysis to detail its cost savings and business benefits of their partnership with SPS.
Below is an infographic summarizing a few of the report's findings including an overall ROI of 142% and six month payback period with SPS solutions.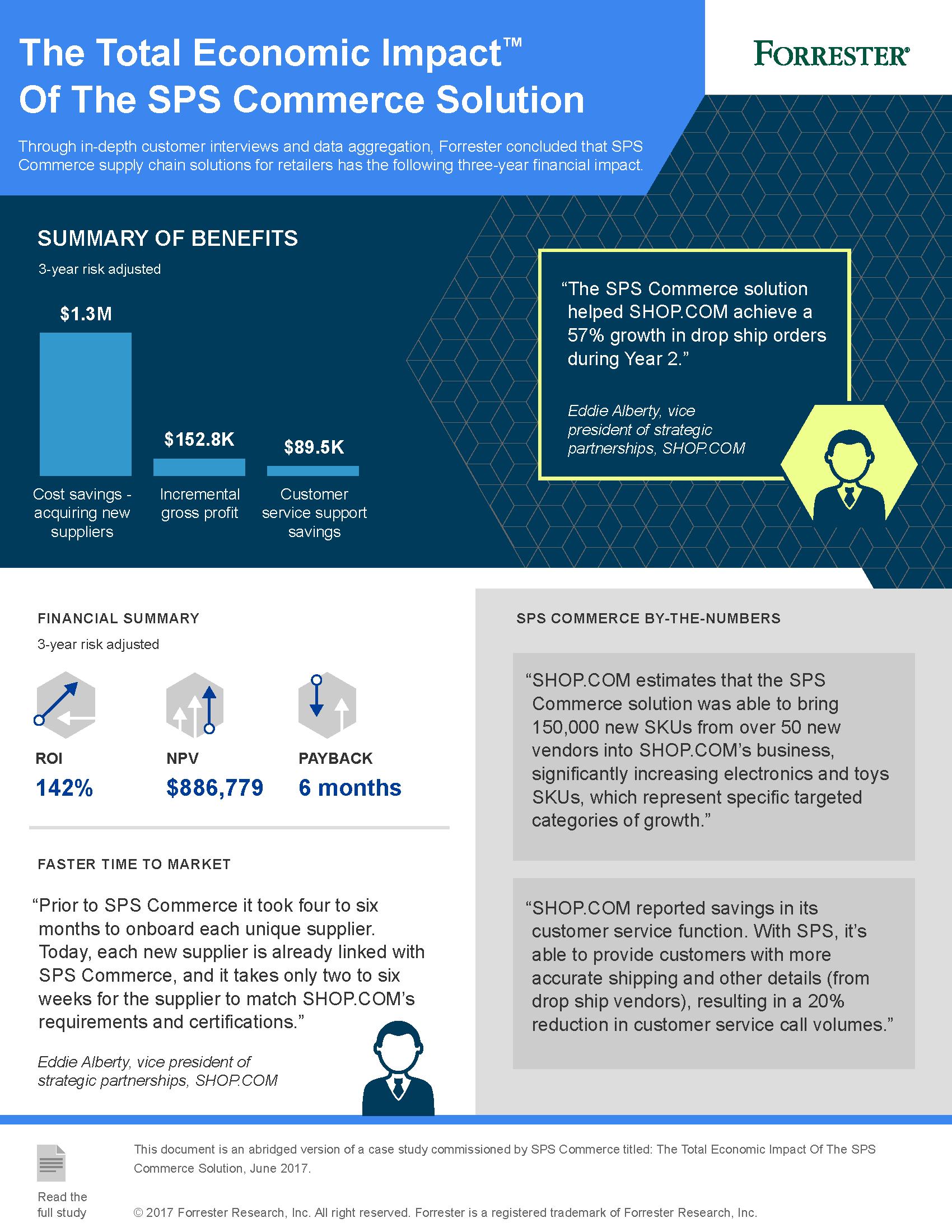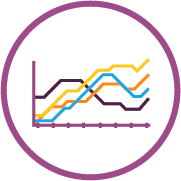 Streamline and improve workflows with EDI.
Enhance supply chain predictability and connect to the retail industry's largest network with EDI.

Ali Finer is Senior Public Relations Manager for SPS Commerce. She manages all of the PR activities for the company including press releases, thought leadership articles, speaking opportunities and awards.

Latest posts by Ali Finer (see all)
GET WEEKLY UPDATES DELIVERED TO YOUR INBOX.
Subscribe to our blog to receive retail and supply chain news, valuable resources, expert tips and more.
Want to learn what your peers are doing?
More than 500 retailers, suppliers, distributors and logistics firms shared their winning strategies in our fifth annual benchmark survey. Learn why some companies are pulling ahead while others are falling behind with our 2017 retail report. Get Your Free Copy
Did you like what you read? Get updates like this delivered directly to your inbox.
Subscribe to our blog to receive weekly retail and supply chain news, valuable resources, expert tips and more.