Retailers stagger sales to avoid spikes during special events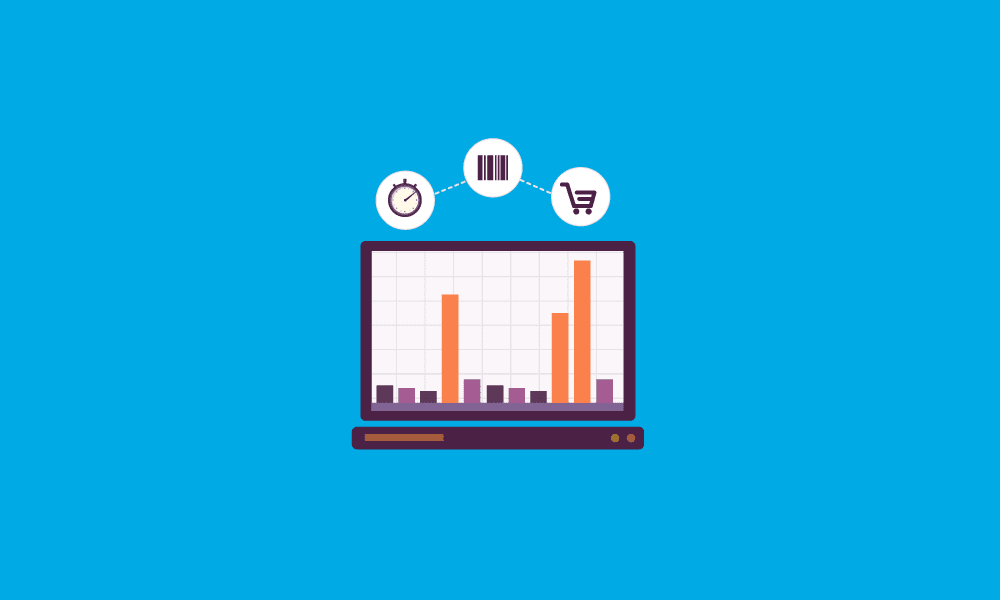 You may think it's a nice problem to have: Watching a sudden surge in holiday sales can seem like a good thing, but those order spikes can cause bigger sales problems. Customers who aren't able to purchase the popular product on your website for one reason or another may decide to find it somewhere else and never come back. Or, customers who were going to buy the product were also going to buy additional items, and when you didn't have that one coveted item, they took their whole list somewhere else so the missed sale may represent even higher lost revenues.
Holiday sales spikes
When it comes to holiday sales, retailers do their best to predict how promotional events and seasonal shopping times are going to progress. But it's a bit unpredictable, because the forecasts are based on previous years' sales, and there are too many variables, including weather, potential for social virality or consumer "fear of missing out", for a completely accurate prediction.
In the store environment, even if you have a very good deal, there's only so much inventory you can have on the floor, only so much space available in your backroom or warehouse and only so much attention you want from advertising and social media to prevent a run on your products (and a stockout). At least in a physical store, the pace of sales is much slower and visible, and you can deal with inventory issues more easily.
The e-commerce space is a whole different story, especially when retailers are drop shipping. They can see some rather large order spikes in a matter of minutes due to online buzz around a product, as social media spreads things very quickly and also gives the consumers the ability to act very quickly. For example, in 2013 the two blankets that swaddled baby Prince George in his public debut were both swiftly identified, causing such a surge in online sales for both that one had a strained supply chain and the other sold out entirely in the UK. It's times like these when having access to a vendor's accessible inventory information, in addition to your own, could come in very handy for keeping shoppers happy.
Though the holiday shopping season happens at the same time every year, it will always have some element of unpredictability in promotions and sales, regardless of how good last year's information is. With e-commerce capabilities, item runs and sales promotions can have a more significant impact on inventory and the supply chain than from a brick-and-mortar store.
Flash sales spikes
In terms of flash sales — non-seasonal short-term sales, like Amazon's Prime Day — websites and retailers are planning them more frequently because the internet and e-commerce gives them the flexibility to offer single day and even hourly pricing and promotions; a physical store typically can't do that.
The spikes are even more unpredictable when you consider where many of the sales come from. Not only are retailers and vendors promoting items, but there are also online affiliate groups that push promotions, or specialty news websites that run articles about a particular sales item. If some item you happen to sell reaches viral status, it could come completely out of the blue.
The keys to success for surviving a peak order period
There are a few keys to making it through a peak order period and successfully filling orders. It starts in the planning period leading up to any promotional efforts.
Both retailers and vendors should be prepared. You need to know what your peak pricing can handle, as well as your inventory counts. Retailers, make sure your vendors can provide continual inventory updates throughout the sales period and alert you when certain SKUs are running low.
Retailers, have a contingency plan. If something does go wrong, how are you going to fix it? For example, if you plan for a buy-two-get-one-free sale, but the promotion somehow gets miscalculated as a buy-one-get-one, what kind of impact will it have? How will you correct it? How do you ensure third parties aren't trying to buy everything so they can resell it for a profit? Your contingency plan is very critical, because it gives you an action plan should a worst-case scenario occur.
Vendors, be aware of what you're serving from an inventory standpoint. If you forecast that you can sell 1,000 units at 30 percent off, and that's what you budget, what will happen if there's a run on 10,000 units at that same discount? Will you really be able to deliver it? I've recommended to vendors that they plan on this kind of sudden spike in sales, but oftentimes I've found they haven't.
Provide additional training for customer service. Anyone who's going to have direct contact with consumers needs to know how to answer questions the customers will have. This lets them address the issues and get ahead of any problems, which keeps the customers happy. Also give customer service the tools they need to provide quick answers to customers' questions, such as shipment tracking information for a package en route or backorder details.
Set up automatic communications. When I worked at Target, if an item sold so many units above its average selling point at any given time period (say, 5 or 10 minutes), the system would generate an email that would notify the buyer. When that happened, we would shut the promotion down or shut the item off completely in just a few minutes. (Then customer service would ask us what happened, so they could relay it to customers who called in, which is why training is so important.) Yes, shutting down the promotion would disappoint some customers, but they would get over it faster if they never placed the order than if we'd have to circle back to them after the sale to explain that the item is out of stock and we couldn't deliver it.
With a little preplanning, you can deal with sales spikes as they happen and avoid a lot of other problems. You can shut it down, pull inventory from some place else, or just let it run its course and hope for the best. It's a different matter when you as a retailer own the inventory. You can decide whether you want to sell through the spike or not. But you need to have those conversations with vendors as well, if they own the inventory and manager your drop-ship orders.
If you'd like to learn how to deal with sales spikes and managing inventory, SPS Commerce can help you figure it out.

Senior Director for Customer Success - Community & Analytics at SPS Commerce
at
SPS Commerce
As a Senior Director for Customer Success at SPS, Brandon Pierre's team works alongside many retailers and suppliers to develop strategies that involve technology along with the people and process around it to address their merchandising and supply chain business objectives. With more than 15 years in the buying organizations including large and small, he has experienced first-hand the opportunities of the digital era and how technology can transform the consumer experience through improved retailer and supplier connections.

Latest posts by Brandon Pierre (see all)
GET WEEKLY UPDATES DELIVERED TO YOUR INBOX.
Subscribe to our blog to receive retail and supply chain news, valuable resources, expert tips and more.
Evaluating Your EDI options: 7 Building Blocks of Full-Service EDI
Get insights on choosing the right EDI solution for your business and the seven components vital for truly full-service EDI.