Fundraising results for SPS United Way Campaign Week 2017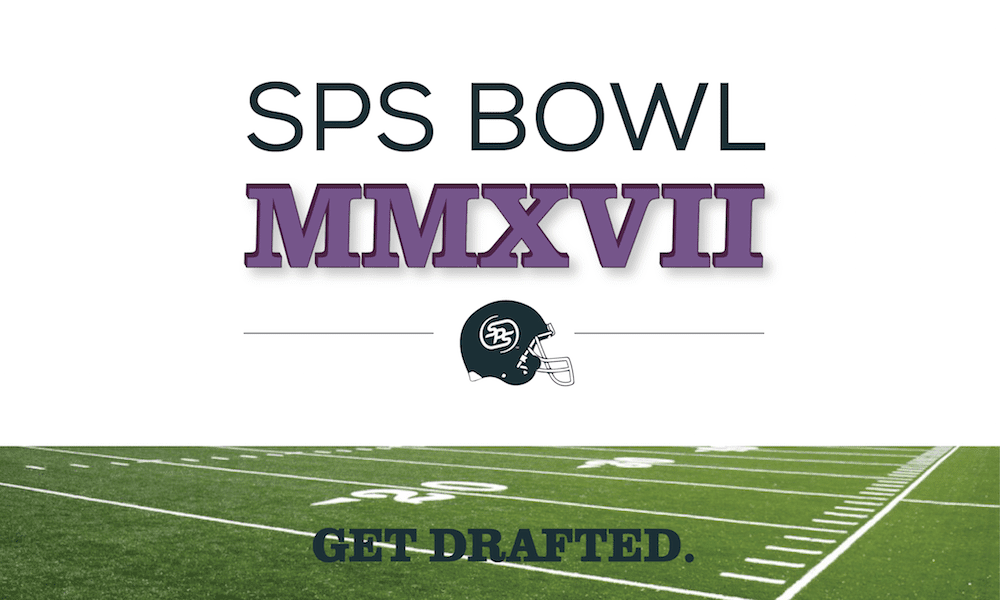 The SPS Commerce United Way Campaign Week 2017 – themed the MMXVII SPS Bowl – has come to a close and SPS employees reflect on an exciting and successful week. SPS employees across three of our office locations in Minneapolis, MN, Little Falls, NJ and Toronto, CAN came together to donate their hard-earned dollars and volunteer to make a difference in our respective local communities. A total of $69,741.49 was collectively raised for United Way and volunteers spent over 300 hours supporting local charities! Whether employees gave monetarily, attended events or participated in volunteer opportunities, all forms of involvement were appreciated and played a key role in the success of United Way campaign week!
Amongst 18 different orchestrated volunteer opportunities, employees were excited to use their creativity in packing birthday boxes for Simon Says Give. Founded by an 8-year-old in Minneapolis, Simon Says Give is a local charity that is truly all about the kids. These boxes included party supplies and decorations, gift bags for 10 kids, a tie blanket and outdoor games – essentially everything you need to throw a fun children's birthday party! Many SPS Commerce volunteers came together to pack the boxes with the essentials as well as handmade birthday cards and banners. Every child deserves a celebration on their birthday and working with Simon Says Give allowed us the opportunity to give kids in our community a special day.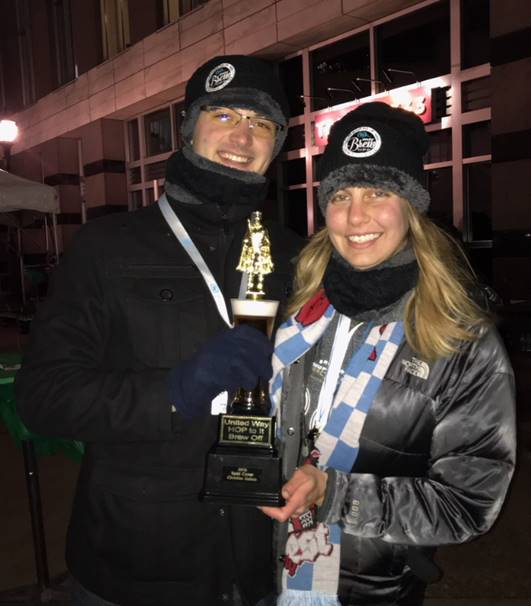 The signature HOP-TO-IT Brew-Off event on Thursday of United Way campaign week was definitely a memorable highlight for Minneapolis employees. This signature thank-you event started 7 years ago as a way to honor employees that donated their hard-earned dollars to United Way at a certain threshold. SPS homebrewers have always so graciously donated their homemade concoctions to this event, giving it a grass-roots feel. For the first year ever we brought this event outside and celebrated in full SPS Bowl style – tailgating! This year's event was complete with 12 homemade brews, hand-warmers, chili and nacho bars and text-to-vote polling for beer favorites! Congratulations to SPS brewer, Paula Coryn, and her guest brewer, Joe Dohn, who took home the King of Beers trophy for their 'Memories Remain – Bavarian Hefeweizen.'
We are grateful for our partnerships with Greater Twin Cities United Way, United Way of Northern New Jersey and United Way of Peel Region who have partnered with us to make giving back to our communities easy and fun!
Subscribe to the SPS blog to keep up to date with news about customer experience, brands, retail and more. You can also follow SPS Commerce on Facebook, LinkedIn, YouTube and Twitter.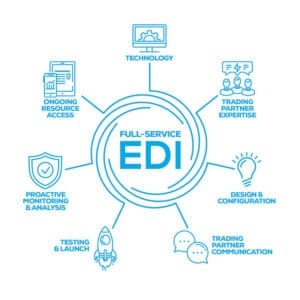 Find the correct EDI solution for your business.
Get more insights on full-service EDI by downloading our white paper.
READ OUR WHITE PAPER

Lauren Graf spearheads internal employee engagement events and activities for global team SPS. Her articles provide an inside look into day-to-day life at SPS Commerce.

Latest posts by Lauren Graf (see all)
GET WEEKLY UPDATES DELIVERED TO YOUR INBOX.
Subscribe to our blog to receive retail and supply chain news, valuable resources, expert tips and more.
Evaluating Your EDI options: 7 Building Blocks of Full-Service EDI
Get insights on choosing the right EDI solution for your business and the seven components vital for truly full-service EDI.