Pressures on grocery that require a response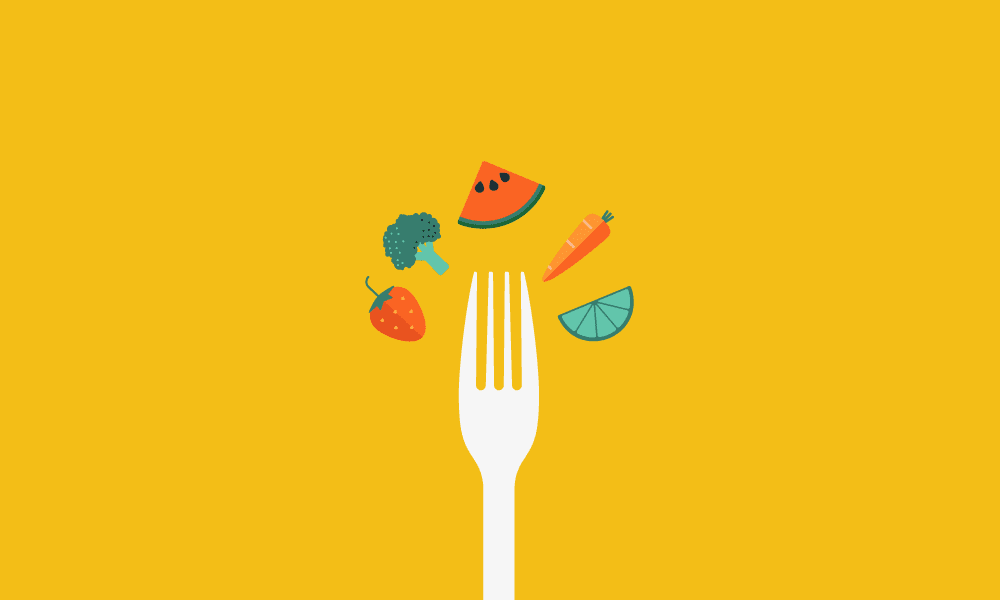 The year 2016 was an important year in the retail marketplace that has changed the way everyone in this space operates. It was the year the Millennial population surpassed the Baby Boomers as the largest living generation in the United States.
According to the U.S. Census Bureau, 2016 was the year the Millennial population (ages 21 – 37, as of 2018) reached 75.4 million, while the Baby Boomers (ages 54 –72) hit 74.9 million. While the numbers might seem insignificant — after all, we're only talking about half a million people difference — they're causing a seismic shift in the way grocery stores operate.
Ten years ago, Millennials were only "influencing" spending — for example, parents were buying SUVs and minivans to drive their Millennial kids around — but now these Millennials have their own jobs and income, and they're buying their own food, clothes, and cars.
Let's take a look at the pressures that today's shoppers are exerting on their grocers and grocery shopping experiences which demand a response by the industry.
Fresher
The center of the grocery store is shrinking in favor of more fresh produce, baked goods, and a bigger deli and meat counter; the desire for canned foods and consumer packaged goods is decreasing. This is putting a squeeze on consumer packaged goods manufacturers to stay top of mind for younger shoppers.
A lot of grocery stores now have their own bakeries, where they bake their own bread, butchers that cut their own meats, and delis that fry their own chicken. The grocery chain Publix (1,169 locations in the Southeast) is known for its fried and rotisserie chickens, and the Publix deli subs were recently named the "number 1 sandwich in America" (they even have their own Facebook fan page). Freshness has become a major factor for Millennial shoppers, and Boomers and Gen Xers are taking advantage of the availability as well
Healthier
Young parents are cooking healthier for their families, which is a big reason why we're seeing more fresh foods and a focus on organic and non-GMO. They're buying for a few days at a time, instead of buying for the month, and cooking healthy as much as possible. Again, Boomers and Gen Xers are buying healthier as well.
They're also eschewing gluten and dairy in favor of gluten-free and non-dairy alternatives, like rice bread and almond milk. We've been seeing non-dairy items taking up a larger portion in the dairy case, crowding out dairy options. In my local grocery store, what used to take up a single shelf for non-dairy milks now takes up its own door and display case.
Timelier
Just as typical consumers shop for different things at different times of year, grocery shoppers are also interested in seasonal foods. Depending on where you live, you may only be able to find certain produce at certain times of the year, such as tangelos and minneolas over the winter, or watermelons in the summer. People are accustomed to the seasonality of certain foods, especially because it means their stores are buying more local goods and aren't having foods shipped from a couple thousand miles away. It doesn't stop at the food, either. Seasonal non-food items can be found in many grocery stores that dabble in general merchandise, or even those who don't. Easter baskets, coolers, Halloween accessories and Christmas
There are also special pre-prepared foods for special events like the Super Bowl, Fourth of July, and Labor Day and Memorial Day. Publix has NFL themed subs, and offer specials during the playoffs and in cities with university football teams. Grocers are taking advantage of these timely events by offering special packages and themed items, such as the local Cub Foods that sold two packs of baker potatoes right next to two packs of steaks in heart-shaped packaging for Valentine's Day.
There's also more and more cultural relevancy in grocery stores. There are more kosher food displays around Passover. More Halal meats are available in supermarkets. Many grocery stores now have whole aisles dedicated to foods from variety of cultures to appeal to the varied tastes of consumers.
Faster
Shoppers are also looking for faster meals. That doesn't mean microwave burritos and TV dinners, but they are looking for ways to save time. This is why we've seen increase in pre-prepared rotisserie chickens and deli subs growing in popularity in some grocery chains.
Imagine being able to walk in and buy an entire chicken (still hot) for $10, without cooking it when you get home. Buy a prepackaged salad from the produce section, and Mexico), and there's a fast, healthy meal. Not only does this check the Healthy box for many families, but it's easier too.
This trend has also fed the rise of "grocerants" – grocery stores with restaurants built right into them. The Hyvee supermarket that just opened locally essentially has a food court with Asian, Mexican, Italian and typical American fare, like hamburgers and hotdogs. There's even a Starbucks. Everything can be ordered on line, taken to go or eaten right there at the tables in the store. By providing the greatest number of food options and speed for preparation, grocerants have the greatest potential for capturing the most sales from food purchases.
Smaller
Did you ever wonder why small craft breweries and farm-to-table food have become so popular? Part of it is because shoppers, especially Millennial shoppers, like supporting local businesses and growers. They're visiting farmers markets and asking their local grocery stores to carry locally-grown food. Now, grocery stores are buying produce from local farmers, eggs and meat from local growers, honey from local apiaries, and even beer and spirits from local brewers and distillers.
Grocery stores are also carrying gear from local high school and college sports teams. Since parents and fans can't find sweatshirts and travel mugs sporting their local team logos at the big sporting goods stores, grocery stores are stepping up to fill the gap.
We're also seeing large grocery stores that are running counter to their own mega-store trend. Brands like Walmart are now building smaller local grocery stores to fit a city's local requirements, rather than fighting and forcing a city to adopt the giant stores, while Amazon is experimenting with no-staff stores in Seattle. And stores like Whole Foods and Trader Joes are finding great success as smaller stores offering healthier options to its customers.
If you're waiting for the grocery industry to go back to the way things were, it's not going to happen.  The grocery model of the previous generation is gone, as Millennials become adults, start their own families, and spend their own money. They're buying the things they want, and it has changed the grocery landscape permanently.
If you'd like to learn more about how SPS Commerce can help your grocery store take advantage of the experience and findings of our work in the grocery industry, please visit the SPS Commerce website and ask to speak with one of our grocery experts.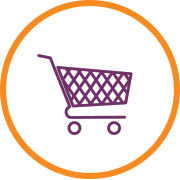 Operating in the grocery and food industry?
Connect to retail's largest network and achieve seamless collaboration with all your trading partners.

Bekki Windsperger is a Consumer Product Goods (CPG) industry expert with more than 30 years of experience in developing and supporting Business to Business (B2B) integration, with a focus on optimizing and automating Supply Chain and Item Management business processes. Before she came to SPS Commerce, she held positions at Supervalu, Pillsbury and Best Buy.In 2017, she was named as a Supply & Demand Chain Executive "Pro to Know."

Latest posts by Bekki Windsperger (see all)
GET WEEKLY UPDATES DELIVERED TO YOUR INBOX.
Subscribe to our blog to receive retail and supply chain news, valuable resources, expert tips and more.
Evaluating Your EDI options: 7 Building Blocks of Full-Service EDI
Get insights on choosing the right EDI solution for your business and the seven components vital for truly full-service EDI.
Did you like what you read? Get updates like this delivered directly to your inbox.
Subscribe to our blog to receive weekly retail and supply chain news, valuable resources, expert tips and more.