Retail trends to look for in 2019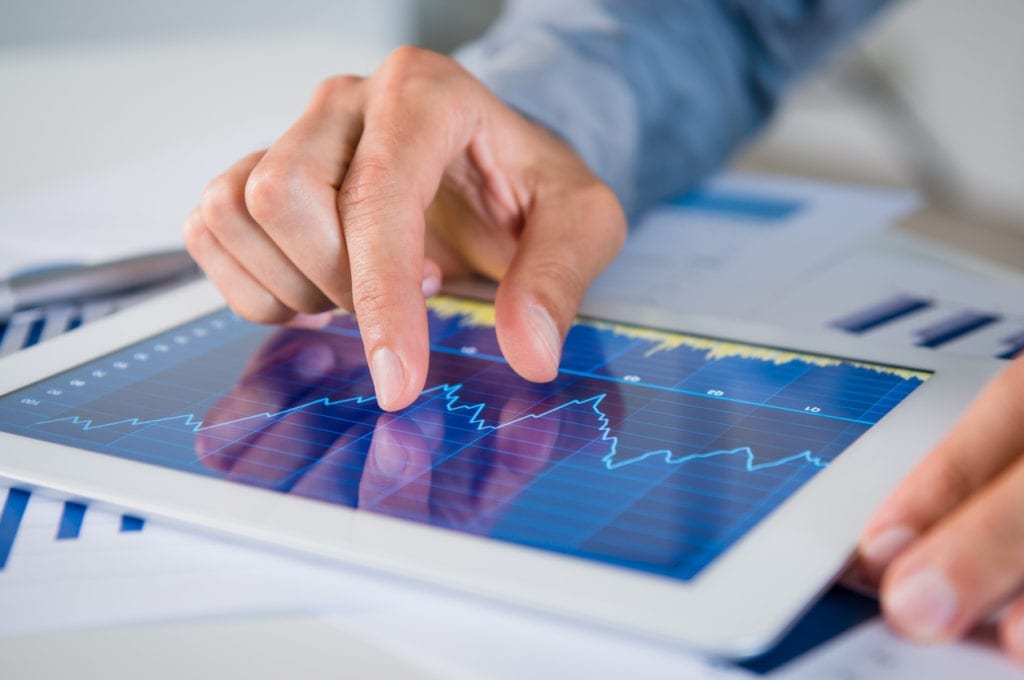 It's a new year and as people are creating resolutions to break old habits, try new things, get lean and move more, retailers are making plans to do the same.
The ripple effects of advances in technology, changes in consumer shopping habits and vibrations across some sectors of the economy have inspired major shifts in retail sales strategies. No one wants to be the Toys R Us, Claire's or Bon-Ton of 2019.
Digital retail has been transforming traditional retail for over a decade, but last year we saw a cascade of walls between the two crumble dramatically.
Digital retail king Amazon harnessed the power of the Whole Foods acquisition by combining it with arguably its greatest sales tool: Amazon Prime. Feeling the threat, traditional retailers that were already working on gaining cross-channel sales opportunities and expanding fulfillment options accelerated their "buy online pick up in-store" (also known as BOPIS, BOPUS or click-to-collect) efforts.
Large and small, boutique to general merchandise, retailers across the board are feeling a lot of competitive pressure to keep up.
As a retail technology provider with over 75,000 customers across the globe, we've got an inside view of what's going on behind the scenes as retailers update their strategies for delighting customers and satisfying expectations. These are our observations of where the retail industry is heading this year, from our unique vantage point.
Influences of 2018
To know where we're headed, we've got to know where we've been. What's pushing the retail trends we'll be seeing this year? As usual, the evolution of consumer shopping and buying habits came in at the top of the list as the shaping force for retailer strategies in 2019. Digital and mobile sales persist in their popularity climb, as new digital sales channels and marketplaces continue to pop up. The race for consumer dollars is heating up competition across the industry landscape, with retailers transforming and finding new ways to make sales as well as fulfill orders.
Some new pressures showed up last year that haven't been as prominent in recent years:
Ripples in the stock market and some sectors of the economy have had alarming impacts on both ends of the retail pipeline.
Tariffs and tax changes made importing materials and products more expensive, increasing costs from the beginning of the supply chain.
A tightening jobs market caused low staffing levels that made it harder to serve customers well.
To get the talent to keep consumers happy, retailers increased wages and benefits, increasing payroll expenses even as staffing levels stayed relatively static.
How retailers are coping
With shifts in the market coming from all directions, retailers are accelerating strategies for capturing consumer dollars and cutting costs in 2019. There's a race to adopt new sales channels and fulfillment models.
At the top of the list, retailers are moving to drop shipping as a fulfillment option to reap a variety of benefits. They can expand their products and categories (another retailer priority for 2019) without adding inventory overhead, make more digital sales without having to add fulfillment staffing and being able to fulfill orders faster, just to name a few advantages.
As a sales channel, there's been an uptick in interest for offering "buy online, pick up in-store" (BOPUS or BOPIS) and other click-to-collect fulfillment options since the tail end of 2018. Consumer use of this service spiked 47 percent during the holiday season, according to some estimates. Though not all BOPUS programs are created equal, retailers that can figure out how to accomplish this service well clearly have a leg up on the competition — two-day shipping is great, but shoppers love the convenience of online shopping and being able to collect their order on the same day.
To go along with these new product and fulfillment options, retailers are pushing for better product data and improved inventory visibility. With almost a third of all consumer discretionary spending happening online, accurate product data is more important than ever to ensure that the description matches what the consumer expects when the order has been delivered. The increase in sales channels and fulfillment models means product inventory visibility is just as important — no one wants to have to tell a customer the item is delayed, on backorder or worse.
Technology makes the difference
With the job market so tight, retailers are looking at how they can accomplish all of these tasks without adding a ton of staff and expenses. Though it sounds like a tall order, retailers are already using strategies to automate processes and reduce manual data entry needs. They're leaning on their supplier, vendor and distributor partners to do more of the work in the form of drop shipping, ship-to-store and direct store delivery (DSD), among other fulfillment models.
Retail technology is what they're relying on to make it happen. There's been an uptick in interest for item data and catalog software like Assortment, reflecting retailers' desires for precise product information for digital sales channels. Electronic data interchange (EDI) makes communication between retailers and suppliers fast, efficient and accurate, enabling drop ship programs and other fulfillment models. Community solutions also streamline vendor relationships, making it easier for retailers to rely on their business and trading partners to satisfy consumers. An uptick in those interested in Analytics reflects a greater need for efficiency and streamlining of inventory choices.
When we looked at other technologies that retailers use, a few themes popped up. Application programming interface (API) saw probably one of the biggest surge of interest in our neck of the woods. This is another tool that can help with automated communication and processes that help retailers become more efficient and serve customers better. Blockchain was also a topic that seems more interesting to retailers, but it doesn't have enough hold in the supply chain to be useful to the masses yet (though Walmart might have something to say about that).
Who's making bigger strides
Of course, these changes in the retail landscape aren't happening particularly evenly. Traditional retailers are working hard at getting their digital channels to align with their brick-and-mortar presence. With digital-first retailers, they're trying to figure out ways to offer physical locations where customers can buy products or pick up orders.
The vertical that made obvious strides in 2018 that will continue into 2019 is grocery. As mentioned earlier, that Amazon-Whole Foods combination is pressuring the market, but it's not the only one. Food retailers like ALDI and Lidl are putting pressure on the low-cost grocery business, while players like Hy-Vee and Kroger's seem to be in competition to see how many more options they can offer customers.
These are just a few of the observations that we've made for 2019. It'll be interesting to see how these predicted retail trends play out over the year, and what new ones might emerge.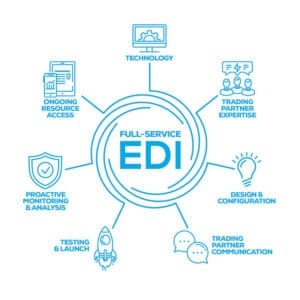 Find the correct EDI solution for your business.
Get more insights on full-service EDI by downloading our white paper.
READ OUR WHITE PAPER

Sara Duane is a content expert for the SPS Commerce marketing team. She provides valuable articles and important information about e-commerce, merchandising strategies, order fulfillment and other topics related to retail supply chain optimization.

Latest posts by Sara Duane (see all)
GET WEEKLY UPDATES DELIVERED TO YOUR INBOX.
Subscribe to our blog to receive retail and supply chain news, valuable resources, expert tips and more.
Evaluating Your EDI options: 7 Building Blocks of Full-Service EDI
Get insights on choosing the right EDI solution for your business and the seven components vital for truly full-service EDI.