Oracle and NetSuite: A match made in the cloud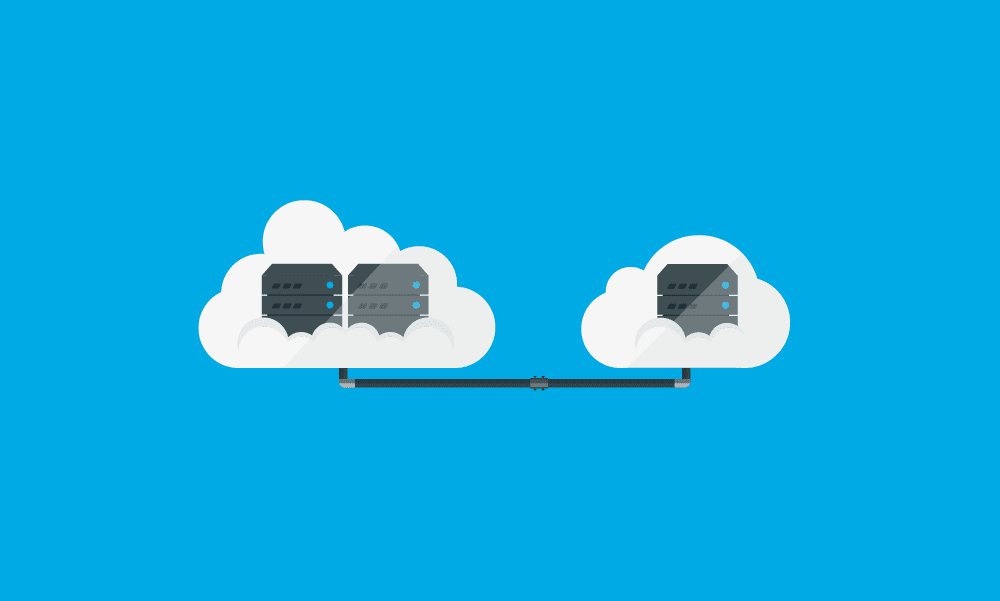 Perhaps you have read the news that on Thursday, July 28, 2016, Oracle announced its plans to acquire NetSuite for $9.3 billion. This new development was practically an inevitability, as the two companies have had a close relationship since NetSuite's inception. Their products and services also complement each other extremely well. In many respects, NetSuite created the cloud ERP that Oracle today sees as the future of the industry. It will be exciting to see how Oracle and NetSuite's union can benefit the customers and partners of both companies.
Oracle and NetSuite in the marketplace
First, just a little bit about these two companies.
Oracle is one of the titans of enterprise computing, and offers a comprehensive and fully integrated stack of cloud applications, platform services and engineered systems. In 2011, it was the second-largest software maker by revenue, after Microsoft.
NetSuite helped usher in the cloud computing revolution in 1998, becoming the world's first company devoted to providing business applications over the Internet. Originally named NetLedger, NetSuite has since evolved to offer a suite of cloud-based software to small, medium and large businesses worldwide.
Together forever and never to part
This is a win-win for Oracle, NetSuite, and most importantly, the customers, employees and partners of both companies, including SPS Commerce. NetSuite will gain access to Oracle's global scale and development resources to accelerate the availability and capabilities of its cloud solutions in more countries. Oracle will benefit from NetSuite's extensive cloud expertise and capabilities. The partners and customers of both companies will reap the benefits of their success.
In fact, Oracle CEO Mark Hurd said (emphasis mine):
"Oracle and NetSuite cloud applications are complementary and will coexist in the marketplace forever. Oracle intends to invest heavily in both products – engineering and distribution."
Forever. That's a pretty strong statement. It's clear that Oracle is committed to protecting and enhancing customer investments in NetSuite solutions, and we couldn't be happier.
Jim Frome, executive vice president and chief operating officer, had the following reaction to the news of the acquisition:
"Oracle has been looking to extend its cloud offerings and made a wise choice in acquiring NetSuite, known for its innovation and leadership. Congratulations to all involved. We look forward to your next chapter as a joined company."
Partnerships in the cloud
When it comes to tech, cloud service providers are experiencing incredible growth. Demand for the services offered by companies like Oracle, NetSuite, SPS Commerce and other providers will only increase as data becomes more and more integral to running a business in the digital era.
SPS Commerce is a longtime NetSuite Solution Development Network partner with hundreds of joint customers in the retail industry. We look forward to seeing how Oracle's global reach, sales operations and investment will advance NetSuite's industry-leading solutions. We also look forward to advancing our Fulfillment (EDI) solution to complement an even more innovative NetSuite ERP offering.
Here is what Keith Creech, manager, channel sales NetSuite, had to say about the new development:
"As a strategic partner with NetSuite, SPS is very excited for the continued opportunity to partner with NetSuite and Oracle on a much larger global scale. NetSuite has dominated the small to medium sized business market, but can benefit from Oracle's commitment to move NetSuite in the Enterprise market. Being in this market for the last seven years, I have seen NetSuite moving upmarket into the Enterprise space. This is a giant leap forward for them in that direction."
NetSuite and Oracle: On a date with destiny
So another word that doesn't often get used lightly: Inevitable. How did Oracle and NetSuite's relationship develop to full-on marriage?
NetSuite was founded after a conversation in 1998 between Oracle CEO Larry Ellison, NetSuite CTO Evan Goldberg and Salesforce CEO Marc Benioff. Ellison became an early investor, ultimately owning 40 percent of the company's shares. NetSuite's current CEO Zach Nelson also worked with Ellison, Benioff and Goldberg as Oracle's marketing chief in the 1990s.
With such a close relationship, rumors that Oracle would buy NetSuite have popped up on and off basically since the beginning, and particularly since 2007 when Ellison became a majority stakeholder of NetSuite at its public offering. It was just a matter of time before the two decided they worked better together.
The digital era has ushered in an unprecedented level of cooperation between businesses. Sometimes, it will just make sense for them to merge and create a stronger whole. Oracle's purchase of NetSuite isn't an ending; it's the beginning of what is sure to be a fruitful partnership that will benefit the companies' employees, customers, partners and other stakeholders around the world.
Want to learn more? Take a look at this FAQ from NetSuite.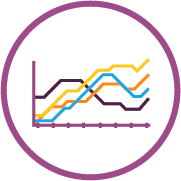 Streamline and improve workflows with EDI.
Enhance supply chain predictability and connect to the retail industry's largest network with EDI.

Peter brings more than 15 years of experience in product development, marketing and business development in enterprise, mobile computing and consumer internet businesses. At SPS Commerce, Peter leads the product strategy and marketing programs to support the company's growth and presence in the retail supply chain market. Additionally, he serves as an advisory board member for two consumer web service firms, Glad2.com and SquareHub.com, where he focuses on branding, positioning and message development.

Latest posts by Peter Zaballos (see all)
GET WEEKLY UPDATES DELIVERED TO YOUR INBOX.
Subscribe to our blog to receive retail and supply chain news, valuable resources, expert tips and more.
Watch the EDI 101 Webinar Replay
Learn about EDI and 5 signs your business could benefit from it. Class is in session when you have 23 minutes to watch.
Did you like what you read? Get updates like this delivered directly to your inbox.
Subscribe to our blog to receive weekly retail and supply chain news, valuable resources, expert tips and more.