Put opportunities into motion after the end-of-year analysis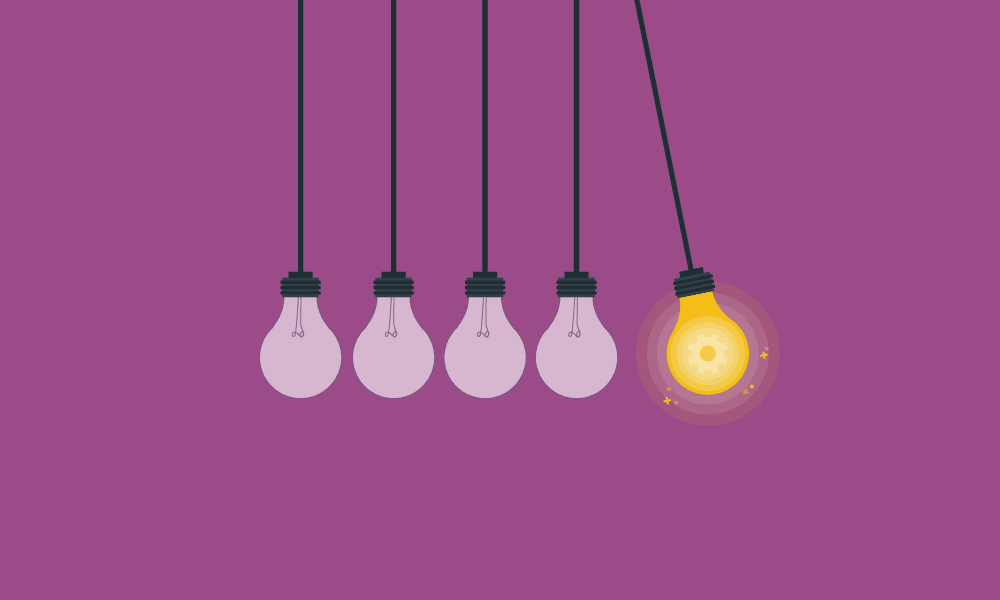 Previously, we wrote about how retailers should do a year-end/new year analysis of their suppliers' holiday shopping season performance, and identifying opportunities for improvement. Once you've identified the issues, the next step is actually implementing the changes needed to do better this year, whether it's improving your omnichannel strategy, installing new technology, adding new sales channels and more.
No one wins if changes aren't well planned. You're much more likely to experience issues without a change management plan, with a timeline, incremental milestones and final desired goals for the outcome. The old processes will need to be re-evaluated (or thrown out), and new processes won't be fully integrated into your workflow without help, so it's important to plot out what you need to do. For the best results, identify a project manager early on to conduct the meetings, specify what needs to be done, put the timelines together and keep the disparate teams on track.
Budgeting for new technology
When it comes to IT changes, a lot of those resources are hard to come by at the beginning of the year, especially if you didn't already plan for it in the last budget. Hopefully you've already done that, knowing there would be room for improvement after the holiday season. If you didn't, see if you can find any room in this year's budget. And, start planning next year's upgrades so you can budget for it later this year. But if you've already planned for IT upgrades and changes, re-engage with these individuals to see what changes you should be making over the next few months and how they fit into any other corporate IT initiatives.
If you haven't made room for an IT upgrade in your budget, don't just assume that you can't afford one. Not all technologies require a significant monetary investment or IT resources, because these days you don't have to do it all by yourself. Outsourced processes can compliment current processes with less cost then trying to do it in-house. Many cloud-based or web-based technologies can be "plugged in" to your current infrastructure without a massive overhaul. Explore the pool of third-party solutions that exist, as you might be surprised at what you could find.
Creating a plan for change
Changes in technology or omnichannel strategy also bring changes to processes. Some will need to be adjusted while others will likely be thrown out altogether. Be sure your staff are trained in the new processes and the new technology as soon as possible, so by the time you need them in place with the necessary knowledge, they're ready to use it. This may mean move timelines forward to launch new technology in the summer, not two weeks before the holiday shopping season starts up.
It's also time to engage with your business–side staff on any improvements where you'll need their help. For example, if you had vendors drop shipping directly to consumers last year, you might want to try adding buy online pick up in store (BOPIS) this year, as a way to increase consumer visits to your stores.
Getting trade partners onboard
You'll also need to engage with trading partners beyond their current processes. Retailers who have been using vendors to drop ship may need to start looking at what BOPIS looks like through these same vendors. That will take additional vendor planning, which can be complicated and needs to begin sooner rather than later. You may also need to find some new vendors with these expanded capabilities or add new product lines to your e-commerce offerings to meet consumer needs.
Every retailer is at a different evolution of their omnichannel completeness and have identified new steps for their next stage of growth. Now is the time of year to look at how well you performed in the current stage, and begin preparing to move to the next one.
Each year is a chance for retailers to advance in their product and service offerings. Whatever you did last year, you can add to it this year, as a way to reach more consumers, improve revenue and increase profits. And, SPS Commerce can help with all of that.
SPS Commerce help retailers find new vendors, source new products and communicate with trading partners more effectively. If you'd like more information on any of these omnichannel technology solutions, please contact an SPS expert.

Latest posts by Brandon Pierre
(see all)
GET WEEKLY UPDATES DELIVERED TO YOUR INBOX.
Subscribe to our blog to receive retail and supply chain news, valuable resources, expert tips and more.
Evaluating Your EDI options: 7 Building Blocks of Full-Service EDI
Get insights on choosing the right EDI solution for your business and the seven components vital for truly full-service EDI.