Mobile Shopping: Search. Buy. Ship. Repeat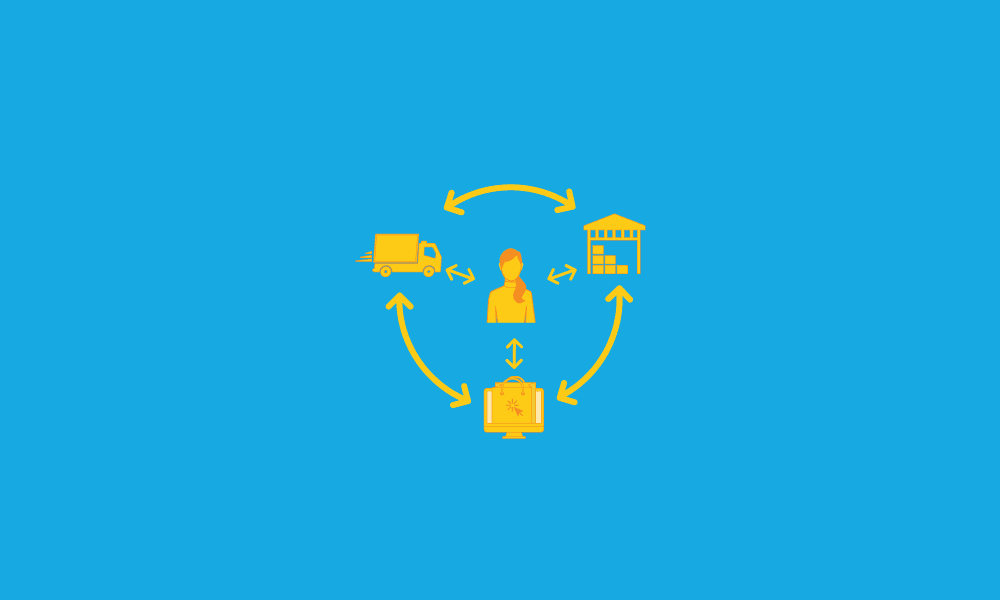 I love to shop, but despise going to retail stores. I wish they just had all of the items that I really want at the front of the stores, so I could get them quickly and get on with my day. If a company doesn't have a mobile and social shopping presence I will not buy from them period. My favorite way to shop for everything I want from my smartphone, while riding shotgun on the way to the store. In a matter of clicks I have my purchase completed. When we arrive at our preferred big box retailer, my other half will spend an hour searching around the store for the items on his list. Meanwhile, I simple walk up to the front of the customer service desk and pick up my order. Not only did I save time but also money by choosing ship to store or pick up at store. Consumers like me use our cell phones for three main shopping experiences; research, mobile buying, and shipping.
I'm not alone, according to NRF "9 out of 10 smartphone shoppers use devises for 'pre-shopping activities' including finding store information, reading reviews and comparing prices." Consumers love to be informed, research and be educated on product this often include comparison shopping and research. I love using sites that will pull the Big Data information and make comparison shopping easier. According to the Gardner Group, this trend isn't fading the companies that invest in this digitization early and often will win the market share. Companies need to have fast loading, most needed and most searched for information readily available.
The most frustrating thing when shopping from your mobile devise is the lack of similar interface to companies' full ecommerce platforms. The companies that have the same positive user experience from brick and mortar, to ecommerce, to m-commerce site get my vote in the form of sales. No consumer wants to purchase a product that doesn't have product descriptions, sizes, dimensions, pictures and review. Additionally, if retailers and suppliers offer "user centric strategies such as" Universal Cart options and One Click to buy and ship, consumers like myself will be more apt to purchase quickly, buy more, and more often.
The third and most important differentiator in mobile shopping is the ability to use coupon codes to get 'free shipping' or deep discounts. Coupon sites are ready available on mobile devices and copy, paste, save has never been easier. If companies aren't offering coupon codes, or the ability to ship from store or better yet in store pick up they are missing out on the next wave in shopping.
Consumers are busier than they have ever been before. They want to be able to search, buy, ship, repeat, while on the go to be an efficient Chief Purchasing Manager for their households.
How will your company cater to and capitalize on mobile consumers like me in 2014?
How will you prepare for this paradigm shift?
What marketing strategies are most effective?
Where should our company start?
Need answers to these questions… register for Omnichannel14, a SPS Commerce Annual Event. I might even take you shopping!

Megan aligns with chief executives throughout the retail supply chain to listen to their challenges, understand the complexity of their global supply chains, collaborate about possible solutions and develop an actionable plan that meets their businesses goals and needs. A witticism used to describe Megan is that she is a "compassionate neurosurgeon" because she understands how retail operates and advances the mindset of retail professionals to help them remain positive and profitable in the era of the digital consumer. Read her blogs to learn about new supply chain trends andhow retail organizations can capitalize on them.

Latest posts by Megan Zweber (see all)
GET WEEKLY UPDATES DELIVERED TO YOUR INBOX.
Subscribe to our blog to receive retail and supply chain news, valuable resources, expert tips and more.
Evaluating Your EDI options: 7 Building Blocks of Full-Service EDI
Get insights on choosing the right EDI solution for your business and the seven components vital for truly full-service EDI.