Rise of the Marketplaces: Back-to-school shopping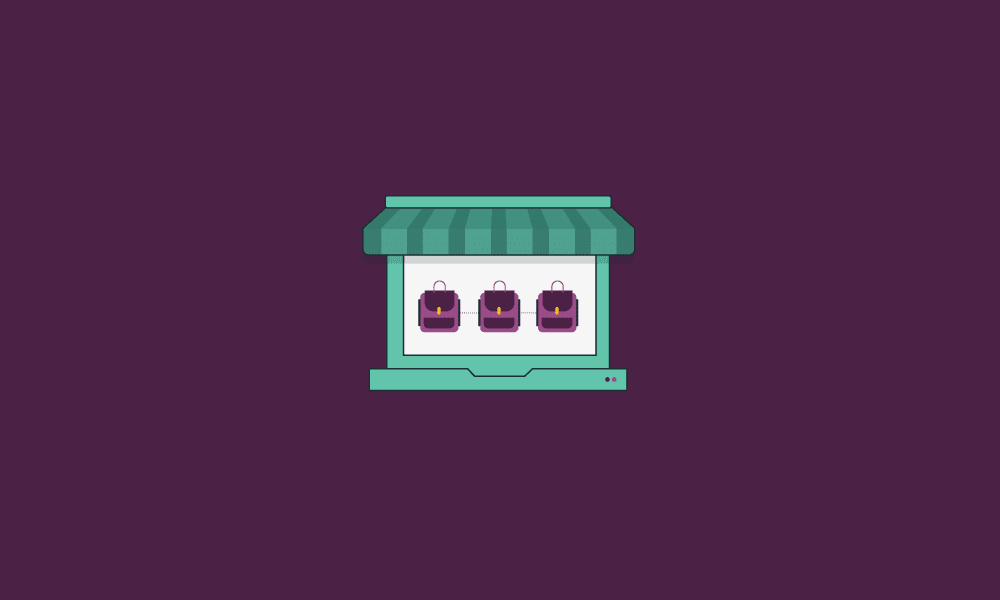 The yearly "Back to School" shopping is no longer just a trip to the local drugstore to pick up school supplies. It has become a major shopping holiday — a whole event for some families — as students scramble to get everything they need for the coming school year.
Clothes, school supplies, sporting equipment and so on are all on the lists, as everyone turns into what was once a half a day trip to the mall into a multi-day prep period. And when their kids are headed off to college, there are extra items on the shopping list for the first time, like dorm room furniture, shower accessories and mini fridges.
Back-to-School shopping has more or less become its own shopping season over the decades. Now, just like the winter holiday shopping season, a percentage of that back to school shopping is moving online, with marketplaces being a popular destination for finding what parents need.
Back to school shopping on marketplaces
Last year, the National Retail Federation (NRF) predicted back to school and college spending would reach $75.8 billion; this year, it's expected to reach as much as a record-breaking $86.3 billion this year. And since Amazon Prime Day happened on July 11th this summer, many parents started their back-to-school shopping much, much earlier than the season used to start due to the extra savings and the easy delivery promised by Prime.
But while the back-to-school shopping season has gotten bigger and busier, it's also gotten a lot easier for parents and students, thanks to e-commerce and online marketplaces. Consumers can get exactly what they want, and have it delivered directly to their homes during the summer months, when time is already at a premium. Mid- to late summer can be very busy with kids' activities, vacations, adult gatherings, summer parties and last minute road trips – online shopping opens up time for a lot of fun.
Unlike the typical brick-and-mortar retail school supply sales, online shopping enable parents to more easily spread out their school shopping purchases over time. Though NRF projects that consumer confidence will mean an all-time high for back to school and back to college spending, marketplaces allow parents the option to spread out their school shopping budget over multiple paychecks, while also discovering the best prices for the items they wish to buy. And, as a bonus for parents (but a drawback for retailers), shopping online reduces the chances for kids begging for items that aren't on the list that they don't really need.
This is why online marketplaces like Amazon, Walmart and others have become so popular for back to school shopping. Consumers can shop for clothes, shoes, sports equipment, arts and crafts supplies all in the same place from the comfort of their home. With the pricing transparency created by Marketplaces, they allow parents to easily comparison shop and get the best price. With young adults going off to college, they may be able to find good deals on coveted big-ticket items like like dorm refrigerators, televisions and laptops. Online marketplaces like eBay might help consumers find some of the more hard-to-find items.
Amazon effect on back-to-school
Though Marketplaces in general have impacted back to school shopping, Amazon has had an outsized effect on back-to-school shopping. Amazon Prime Day is gaining momentum as an early summer back to school shopping holiday, creating its own gravitational pull that has retailers moving their back to school shopping seasons earlier and earlier in the summer to try and keep up. On top of that, Amazon has the added advantage that more than 50 percent of online shopping searches begin on Amazon.com.
As it angles for the student market share. Amazon has rolled a variety of school-focused programs. It has introduced School Lists – a feature where teachers can create school supply lists that can be directly shared with parents. Parents can simply add everything they need to their cart and checkout, they don't even need to perform a search to find what they need. There's also Prime Student, a program for college students that offers a 6-month free trial of Amazon Prime, followed by eligibility for 50 percent off Prime for four years or until the student graduates.
Competing on the marketplace landscape
So what does all this mean to retailers and suppliers that aren't selling on marketplaces? As per the theme of the year, it means adjusting your strategy in the wake of the Amazon effect. Of course, since we're already in the middle (or really the tail end) of back to school shopping season, it's too late to do much about it now. But knowing that Amazon and other marketplaces have become a popular shopping destination in the middle of summer, retailers and suppliers can start thinking about how they can get their various products into the Amazon Marketplace, as well as other marketplaces like Walmart Marketplace, Overstock.com, NewEgg.com, Bonanza.com and Rakuten.com (formerly Buy.com).
Depending on the marketplace and the service options that you subscribe to, it could take between a few days and a few months to make your products available. For example, you can get set up on Amazon Marketplace relatively quickly if you're shipping from your own warehouse, but your products won't be Prime Eligible until you prove you're able to deliver to Prime expectations. Subscribing to Fulfillment by Amazon will take longer, because you need to ship products to an Amazon fulfillment center, but it could be well worth the effort. Either way, you have plenty of time to get moving on next year's back to school marketplace channel strategies.
If you'd like to learn more about Amazon Marketplace and other retail marketplaces to boost your back-to-school shopping sales, SPS Commerce can help you. Please visit our website for more information, or to get a free demonstration from one of our sales professionals.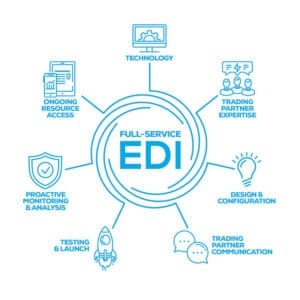 Find the correct EDI solution for your business.
Get more insights on full-service EDI by downloading our white paper.
READ OUR WHITE PAPER

Trent directs the ongoing development of strategic partner integrations to the SPS Commerce platform. His experience spans the retail supply chain, helping partners connect to the SPS Retail Network of retailers, distributers, 3PLs and manufacturers.

Latest posts by Trent Riter (see all)
GET WEEKLY UPDATES DELIVERED TO YOUR INBOX.
Subscribe to our blog to receive retail and supply chain news, valuable resources, expert tips and more.
Evaluating Your EDI options: 7 Building Blocks of Full-Service EDI
Get insights on choosing the right EDI solution for your business and the seven components vital for truly full-service EDI.