Merchandising Makeover – How Macy's and Kate Spade used data to drive sales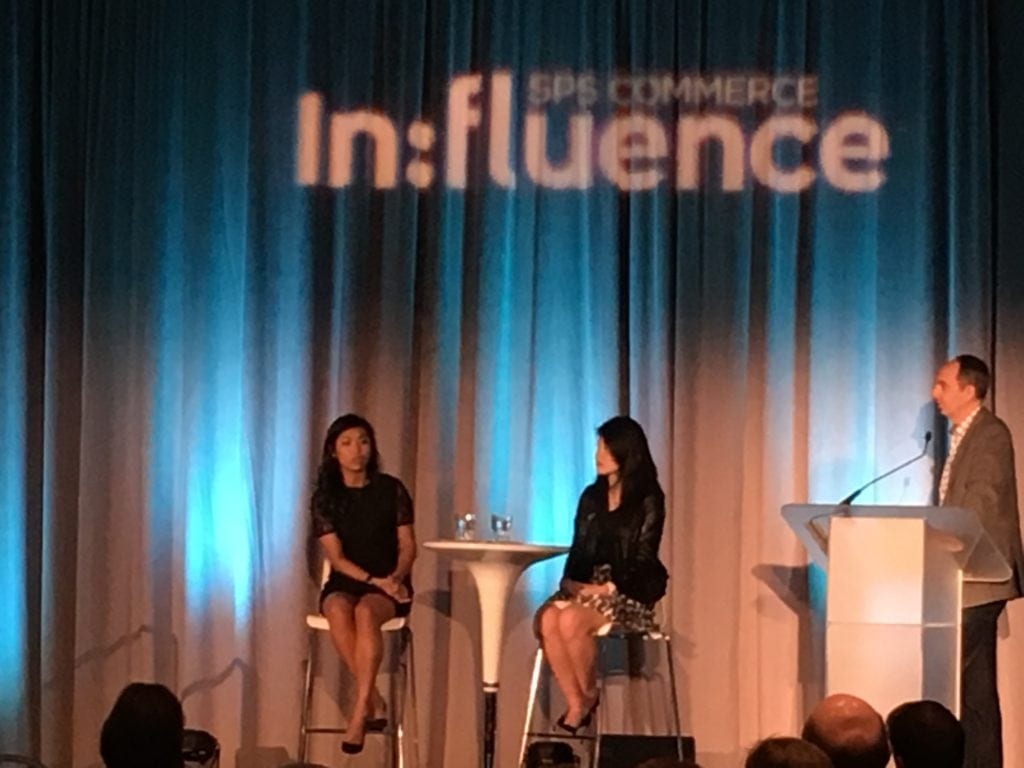 At SPS Commerce In:fluence 2016, Fanny Chan, manager of planning at Kate Spade & Company, and Michelle Wang, vice president of planning at Macy's, discussed how they used the power of data and collaboration to drive merchandising performance and blow through sales expectations.
During the session, "Merchandising Makeover," Chan and Wang discussed how they partnered to increase market share and capture new customers. As part of this journey, Macy's and Kate Spade designed shop-in-shops in key Macy's locations to reach young consumers with a targeted assortment.
"We let analytics do the problem solving," said Wang. "Our customers told us what products they wanted and where they want to find them. We just had to send the right products to the right location."
Using analytics, the two companies identified the highest and lowest performing styles and locations, and used the data to update their assortment. The two companies used these learnings to adjust inventory levels and optimize assortment planning.
After just four months of collaboration, Macy's and Kate Spade dramatically accelerated sell-through performance. The store-in-store program was a resounding success leading to a 60 percent increase in sales and a reduction in average stock per door by 45 percent.
Data is extremely powerful in retail. When it's mixed with collaboration, anything is possible. To check out the whole story from Kate Spade and Macy's, and other informative sessions from SPS In:fluence, visit our PAST ACCESS page.

Latest posts by SPS Commerce Blog Team
(see all)
GET WEEKLY UPDATES DELIVERED TO YOUR INBOX.
Subscribe to our blog to receive retail and supply chain news, valuable resources, expert tips and more.
Evaluating Your EDI options: 7 Building Blocks of Full-Service EDI
Get insights on choosing the right EDI solution for your business and the seven components vital for truly full-service EDI.