Items Power the Endless Aisle [Infographic]

Consumers are driven to find the item that's just right, with the endless aisle that online shopping offers, and they'll use multiple retail channels to find it. When they find the item they want and the retailer offers a superior customer experience, they are most likely to swipe "Add to Cart."
What makes a superior shopping experience? Simply put: It's all in the details.
Retailers and suppliers are collaborating like never before at the item level to provide more and more items and item attributes to the consumer to make the sale. Today's cloud-based item management solutions are making it easier than ever to share item information efficiently and cost-effectively.
Research shows that well-informed consumers are more likely to buy. Is your omnichannel strategy providing the product details it should to power your endless aisle?
View the latest industry information in the infographic below to see how you can use item management to grow your business.

Additional resource – eBook: Stocking an Endless Aisle – Conquering omnichannel with smarter partnerships.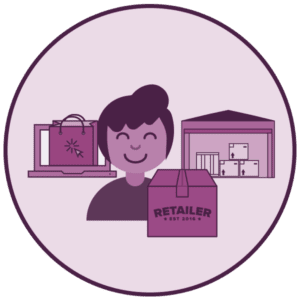 Amp up your retail merchandising strategy.
Discover, evaluate and onboard trading partners and products from a network of 75,000 connections and 35 million SKUs.

As a customer success executive at SPS, Brandon Pierre works alongside many retailers and suppliers to develop strategies to address their merchandising and supply chain business objectives. With more than 14 years in the buying organization at major retailers, he has experienced first-hand the opportunities of the digital era and how technology can transform the consumer experience through improved retailer and supplier connections.

Latest posts by Brandon Pierre (see all)
GET WEEKLY UPDATES DELIVERED TO YOUR INBOX.
Subscribe to our blog to receive retail and supply chain news, valuable resources, expert tips and more.
Watch the EDI 101 Webinar Replay
Learn about EDI and 5 signs your business could benefit from it. Class is in session when you have 23 minutes to watch.
Did you like what you read? Get updates like this delivered directly to your inbox.
Subscribe to our blog to receive weekly retail and supply chain news, valuable resources, expert tips and more.