Inspiration from former pro cyclist Tyler Hamilton Yesterday Tyler Hamilton spoke at an internal SPS Commerce event about his years in cycling, the pressure to excel and how he persevered after being exiled from cycling after being found guilty of doping.
He is a true champion, not for his gold medal at the 2004 Olympics and being part of Lance Armstrong's inner circle for many Tour de France victories, but for the inspiration, he is to so many.
Tyler's open and honest message encouraged us and we wanted to share some of his thoughts with you. The following is an interview with Tyler on his choices and what he hopes you can learn from his experience.
Q: What life lessons have your cycling career taught you?

A: During my career, I learned to drive, determination, work ethic, and humility, things I think any athlete would say are true. What has happened since, however, has taught me a lot about the truth. What I learned after my career was over was the difference between living with a lie and living with the truth.
A few years ago, I would have thought telling the truth was crazy, but 13 years living with a lie destroys you from the inside out.  Had this not have happened, I would be living my life with two faces – the façade and the truth.
From the outside, I'd look like I was doing fine, but inside, I would be living in my own little personal prison. You can't put a price on what I've learned. I feel so lucky for everything.
Q: Why do some teams consistently outperform their competition?
A: I think in general a lot of teams are missing the basics: understanding how to work as a team: trusting each other, believing in each other, and having each other's back. It starts with leadership: good people at the top and a culture that makes people feel like they are an important part of something bigger.
When I was with U.S. Postal in 1999 when we won our first Tour de France, it felt like we were a band of brothers. We all go into the fire for each other. We were in this incredible place together, we had this opportunity to win an event a U.S. team hadn't won in 86 years, we had the ambition and we went for it.
We were so passionate. We weren't thinking about tomorrow, next week or next year, we were living in the moment. It was magical.
Q: What can businesses learn from cycling about forming a winning team?
A: While only one person wins the Tour de France, it is a team effort from start to finish.
The teams who win are the teams who are the most cohesive, where every member feels valued. People give their best when they feel valued.
They'll go above and beyond what they thought they could do when they feel like they're part of something bigger.
Q: How can you bring out everyone's best in a team?
A: People have to feel appreciated.  Nothing will take away your motivation more than feeling like what you're doing day in and day out is not being appreciated or valued. It can kill teams.
People are also motivated when they see that everyone is working hard, from the top on down. I always respected leaders who were willing to roll up their sleeves and do what was necessary to help the team achieve success.
It's also extremely important to get to know people, listen to what they have to say and direct the attention back to them. The leaders I remember most are those who looked me in the eye and wanted to know me – people who took the time to ask questions and find out what was important to me.
It's those small things that can make the biggest difference in the world – the normal things in life you were taught as a kid – say please, thank-you, and ask people how they are doing.
Q: What is your advice to when life becomes uncertain and brings new trials?
A: There is a beginning and an end to everything. Life comes with good stuff and bad stuff. Have faith. Put one foot in front of the other and just keep moving. Everything will get better.
Life is a constant challenge, but with challenge comes opportunity. When you overcome adversity, you learn your biggest lessons. Embrace those moments and look for the lessons. If everything was always blue skies and green pastures, life wouldn't be that fun.
To learn more about Tyler Hamilton, follow him on Twitter @Ty_Hamilton or read his book, The Secret Race, a New York Times Best Seller and winner of the 2012 William Hill Sports Book of the Year Award.
To get more relevant updates like this, follow SPS Commerce on Facebook, LinkedIn, and Twitter.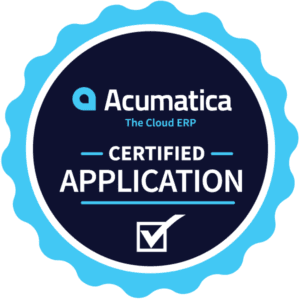 SPS Commerce Fulfillment EDI Solution for Acumatica
SPS was named Acumatica's ISV Partner of the Year in 2018 for the excellent services we provide to Acumatica ERP customers. Find out more about how our EDI solution could help you gain efficiency and lower costs.
EDI for Acumatica

Latest posts by Sara Duane (see all)
GET WEEKLY UPDATES DELIVERED TO YOUR INBOX.
Subscribe to our blog to receive retail and supply chain news, valuable resources, expert tips and more.
Evaluating Your EDI options: 7 Building Blocks of Full-Service EDI
Get insights on choosing the right EDI solution for your business and the seven components vital for truly full-service EDI.