TCSW19 recap and the importance of business culture: Insights from Minnesota CEOs
Twin Cities Startup Week (TCSW) is always a busy and inspiring week for entrepreneurs and business professionals across the region. SPS Commerce was a sponsor of the 2019 event, and also hosted an executive panel at SPS Tower in Minneapolis. Karin Lucas, Chief Customer Success Officer at SPS, facilitated the session, Keeping an Entrepreneurial Culture Through Growth. Session panelists included:
The panel provided an inspiring and candid discussion on the importance of culture and the role of CEOs in shaping it. The following video contains a few highlights from the discussion:
Advising startups
"Our company is always changing. The SPS culture embraces change and those who like working in that environment will love working here. As CEO, it's my role to organize the change and the chaos. It's fun but hard." – Archie Black
"Culture can take over an organization. It inspires you to create something new and thrive among creativity." – Troy Polan
"There is nothing like a startup culture. What's not to like? You can feel the impact of your work and strategy immediately." – John Bryant
Aligning staff with your mission
"Hiring the right people, ones who have the skills and the personality to fit within the organization is essential. They have to naturally embrace the same values, this can't be forced or learned." – Troy Polan
"It's so important to live your vision and mission. It can't just be a plaque on the wall. At SPS, our top commitment is Employees Come First. We live this every day by being non-hierarchical and encouraging our employees to reach new heights and try new ideas." – Archie Black
Recruiting strategies
"When GeoComm recruits, we first find individuals with the skills we need. Then look for people that are humble, hungry, smart and align with our company values." – John Bryant
"SPS recruits using many sources to bring diversity to our company. We use community activities and alternative methods to attract the talent we need. Employee recommendations are useful, but they won't build a diverse team." – Archie Black
Keeping a winning culture
"A culture is defined by its leaders. If it's not evolving in the way you want, you need to look in the mirror and fix what's in front of you. Everyone wants to be a valued member of a winning team with a mission. Hire slow, and when a hiring decision isn't right, act fast." – John Bryant
"Our culture is open and very transparent about what is happening across the business. We feel this openness builds a better relationship with our employees." – Troy Polan
Empowering employees
"Empower people and give them a chance to succeed. Step outside of your four walls to seek out experts and listen to them." – Troy Polan
"Give the staff the freedom to explore their interests. The SPS annual charity auction is an example of a grassroots initiative that started in our sales team. Be open to ideas and remember that not everything needs to be company-sponsored. If you hired right, your teams will amaze you with what they do on their own." – Archie Black
Thank you to our panelists for taking the time to offer their insights to TCSW attendees and inspire leaders across the region. We look forward to seeing you at TCSW 2020. To learn more about how SPS Commerce is a leader visit this page.

#MeetSPS at an event near you!
Experts and associates from #TeamSPS attend conferences and trade shows throughout the year. Find out where we'll be next and say "Hi!"
MEET TEAM SPS

Latest posts by SPS Commerce Blog Team
(see all)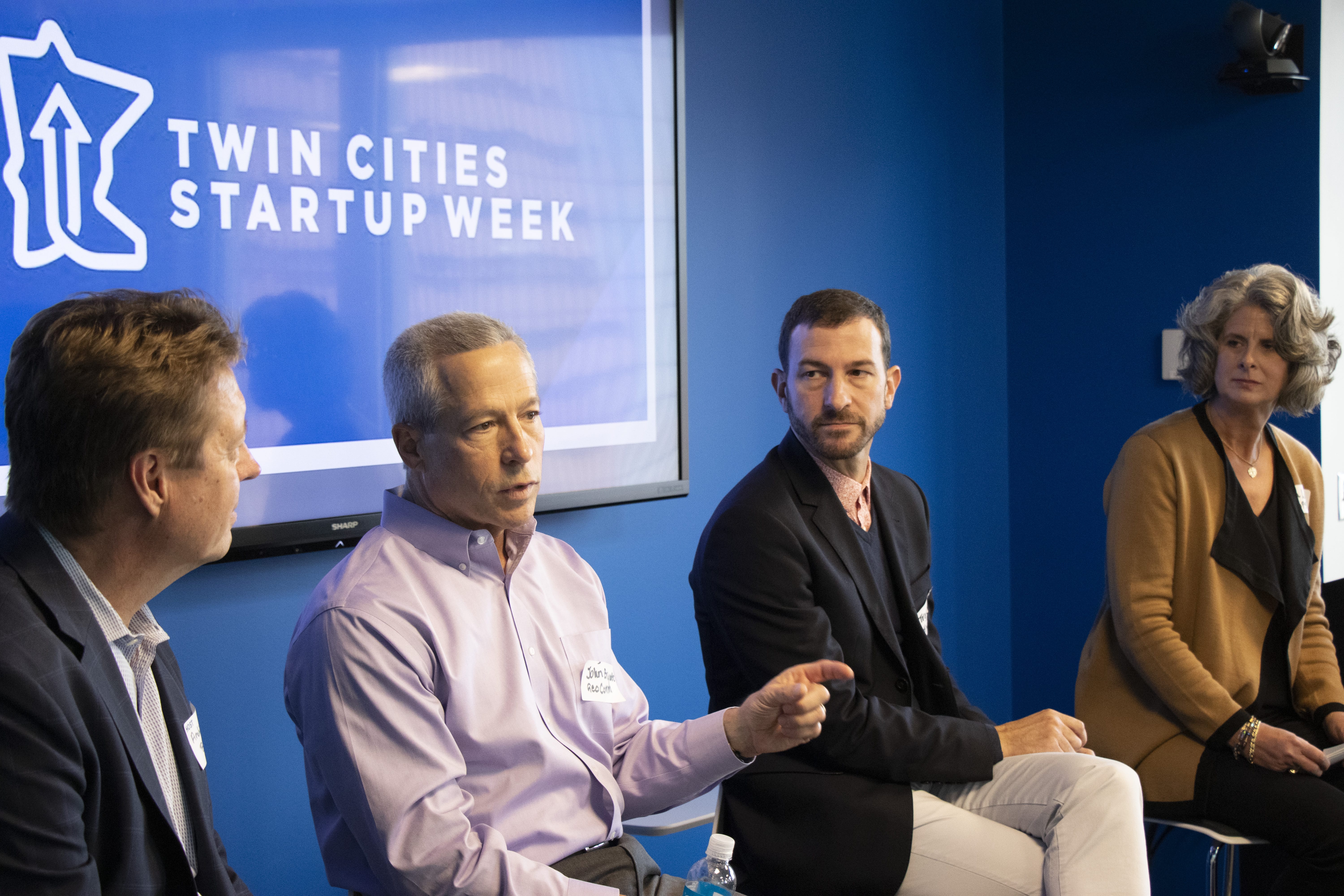 GET WEEKLY UPDATES DELIVERED TO YOUR INBOX.
Never miss an update from the SPS blog! Receive retail and supply chain news, valuable resources, expert tips and more.