Industrial distributors and wholesalers gearing up for construction season For many do-it-yourselfers around the country, it was a banner day when they could start ordering tools and hardware from Amazon and Lowe's, having their favorite cordless drill or hammer shipped right to them.
Not wanting to be left behind, smaller hardware stores, lumber yards and construction suppliers began to follow suit. These smaller chains and industrial wholesalers also began sharing their inventory data between individual stores, and keeping a centralized database of their inventory — "I've got 300 2x6s in my Cincinnati store, and I can have them here in three days. How many do you need?"
Industrial distributors are also beginning to look at options such as drop shipping to construction sites and in-store fulfillment (where a nearby store that has a particular item ships directly from their inventory, rather than from a warehouse hundreds or thousands of miles away).
Some industrial wholesalers and distributors are getting out of the special order business by putting their entire product catalog online. That's because most of these "special orders" were caused by staff not being able to find a particular item in their normal inventory, and placed a special order instead. By putting the entire catalog in the cloud, that made it easier for associates to find the items and include them in normal inventory orders.
Supply chain software even helps reduce ordering errors. By having item information and specs in an online catalog, your sales associates only have to look up an item by inventory number and then input the quantity needed. This is a change from hand entering all the necessary information, but entering something incorrectly.
This ultimately helps your staff look like knowledgeable specialists who can handle projects and bids that the big box stores and e-commerce sites cannot. If you have quicker and easier access to information and products than the competition, your customers will continue to buy from you because your staff has a handle on everything you need.
Of course, industrial wholesalers are facing stiff competition from overseas competitors, as well as e-commerce-only suppliers, not to mention the big box stores. However, there is a little bit of insulations for industrial distributors, because they can still provide expertise and customer service that the competition cannot. And by using a cloud-based EDI solution that keeps track of all your inventory and connects you to every other branch, you can fulfill orders and provide specialty items much faster.
Over the last few years, SPS Commerce has worked with home building, construction and industrial distributors, retailers and manufacturers to streamline their operations, move from paper to online catalogs, cut down on special orders and created a centralized inventory system that every branch and store in the country can access. Some of those companies include building material manufacturer USG, hardware and building material wholesale distributor HDW Inc., industrial tool and equipment retailer Northern Tool + Equipment, tool manufacturer WMH Tool Group, solid wood closet kits manufacturer John Louis Home and home improvement retailer McLendon Hardware to name a few.
Now is the time for lumber yards, hardware chains, and industrial distributors to look at supply chain and EDI software to help them serve their own local contractor base. This will help you not only find new suppliers, but you can manage your inventory, and reduce ordering errors.
From there, you can even start an online ordering system for your contractors to be able to order their items and products, and have them delivered to your store or drop shipped right to their construction site.
To learn more about these software solutions for your store, please visit the SPS Commerce store for more information. You can get a free demonstration or ask to speak to one of our supply chain specialists.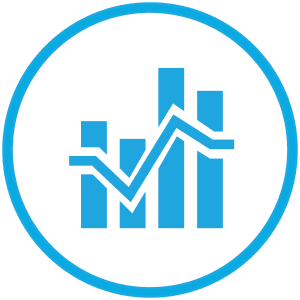 Get products in the hands of more consumers.
Automate processes, integrate systems, manage item info, gain data insights and more with SPS solutions.

Scott Bolduc is a multi-time winner of the Supply & Demand Chain Executive Pros to Know. He has worked with e-commerce retailers on their growth strategies and helped retailers transform their freight spending strategies to maximize efficiencies.

Latest posts by Scott Bolduc (see all)
GET WEEKLY UPDATES DELIVERED TO YOUR INBOX.
Subscribe to our blog to receive retail and supply chain news, valuable resources, expert tips and more.
Watch the EDI 101 Webinar Replay
Learn about EDI and 5 signs your business could benefit from it. Class is in session when you have 23 minutes to watch.
Did you like what you read? Get updates like this delivered directly to your inbox.
Subscribe to our blog to receive weekly retail and supply chain news, valuable resources, expert tips and more.