HR veteran joins SPS Commerce SPS Commerce is thrilled to welcome Mike Carey to the company's leadership team as the VP of Human Resources & Corporate Services. Mike brings critical expertise and experience to SPS building high performing organizations who have built durable, category defining businesses. He has held senior executive roles at American Express Financial Services, Datacard, Korn Ferry and the Chandler Group.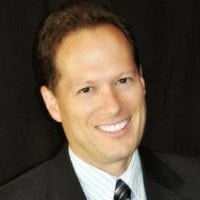 As a global organization, SPS is continuously attracting and developing innovative and high performing retail and cloud computing employees, and Mike will be instrumental in expanding and building programs that help them thrive, ensuring SPS continues to be one of the best work environments across the globe.
On a personal level, Mike enjoys traveling the world both for business and for pleasure. He has been to the heart of Africa, traveled across the Inca Trail and explored some of Europe's best cities. Mike currently lives in Golden Valley, MN and enjoys spending time with his wife and son. For more information on Mike, visit his LinkedIn profile.

Lauren Graf spearheads internal employee engagement events and activities for global team SPS. Her articles provide an inside look into day-to-day life at SPS Commerce.

Latest posts by Lauren Graf (see all)
GET WEEKLY UPDATES DELIVERED TO YOUR INBOX.
Subscribe to our blog to receive retail and supply chain news, valuable resources, expert tips and more.
Evaluating Your EDI options: 7 Building Blocks of Full-Service EDI
Get insights on choosing the right EDI solution for your business and the seven components vital for truly full-service EDI.