How to deal with surprises during the holiday shopping season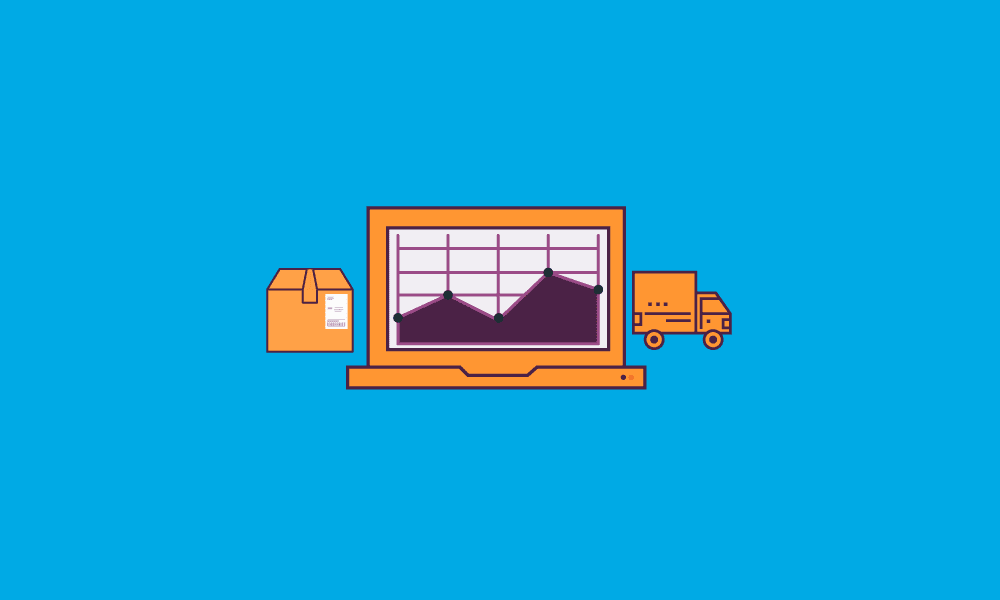 In some industries, surprises are just part of doing business. You never know what's going to happen, so you prepare for everything, and you learn how to deal with uncertainty. In the retail industry and others, truly unexpected surprises can catch you off guard. But that doesn't mean you have to panic.
As part of the retail industry's largest trading community, we've seen all kinds of emergencies, from weather delays to low inventories to port closures to shipping obstacles to labor strikes and more. And we've helped many of our retailer, distributor, supplier and 3PL customers find agile solutions to their planned and unplanned problems. But sometimes, the solutions come from within, so here are three things you can do to better manage any holiday surprises this season.
1. Analyze Inventory & Sales Data Regularly
First and foremost, you can predict a lot of emergencies if you just have a solid handle on your data. That means getting frequent inventory updates from your suppliers, so you know when they're running low on products. Pay attention to point-of-sale (POS) data at your retail outlets to see if you're having a run on a hot-selling product, or worse, if some stores are not moving a certain product.
Work with your tier two suppliers and share sales data with them. While your buyers will undoubtedly focus mostly on tier one suppliers and products, your tier two suppliers can be your extra ears and eyes, and alert you to inventory and sales issues before a tier two emergency threatens to become a tier one headache.
2. Be Flexible
As Mike Tyson once said, "everyone has a plan until they get punched in the mouth." That means that while you need backup and contingency plans, but there's a very good chance your crisis plan isn't going to survive much past the first few hours. So you need to be flexible enough to know when you need to scrap the plan and create a whole new one on the fly, hopefully with a trading partner or two by your side.
Speaking of flying, last year Amazon leased several cargo planes as a way to keep up with its spike in shipping demands exceeded capacity. Their reaction had to happen fairly quickly, which meant they recognized they had a problem (analytics) and they were able to pivot from their typical process of shipping through Fedex and UPS and found a new method of delivering packages. Rather than figuring out how to get more trucks, they stayed flexible and realized that leasing new cargo planes was a better solution. (It was so good, in fact, that they leased 20 more cargo planes this past May for this year's holiday season.)
While your company may not have the assets and budget to hire planes, the SPS Commerce retail community solution can often help you find a way to deal with your surprises. Your peers in the community may actually help you come up with some new ideas, so don't be afraid to reach out to the network for help.
3. Practice on Smaller Emergencies
Some government agencies and first responder organizations, like hospitals, public health departments and homeland security, frequently drill and practice in case of a large scale emergency.
They have drills and simulations where they discuss what to do during an actual emergency, but they also practice on the smaller ones. For example, a state's emergency services department might respond to a minor highway chemical spill and use those lessons learned in case they ever have to deal with a much larger emergency.
This means when you run out of inventory or hit a weather delay in the non-holiday season, pay attention to how you fix inventory issues or engage alternative transportation. Use those best practices to respond when you have a major blizzard a week before Christmas, or another port workers' strike threatens to delay your holiday shipments.
It's not possible to plan for all surprises, but you can prepare yourself and your team. That way, if the unexpected happens, you can take care of it smoothly. After all, the most important thing is to service the customer.
Our retail network can help you find new suppliers and product sources, and be connected and doing business in a matter of days, not weeks and months. And our other cloud-based supply chain products can help you analyze your data, share sales data with suppliers, and even identify new 3PLs and drop shippers.
To learn more about the SPS Commerce retail community and how it can help you deal with life's surprises, please contact SPS Commerce and request more information.

As an expert in retail fulfillment, Tony offers a unique viewpoint on using the latest retail technologies, including the SPS Commerce Retail Network, RFID and more to drive innovation and growth. At SPS, he is responsible for using graph-based architecture to drive meaningful insights and expand the value of the SPS Commerce Platform to customers and partners.

Latest posts by Tony Thrasher (see all)
GET WEEKLY UPDATES DELIVERED TO YOUR INBOX.
Subscribe to our blog to receive retail and supply chain news, valuable resources, expert tips and more.
Evaluating Your EDI options: 7 Building Blocks of Full-Service EDI
Get insights on choosing the right EDI solution for your business and the seven components vital for truly full-service EDI.