How endless are your aisles this holiday season?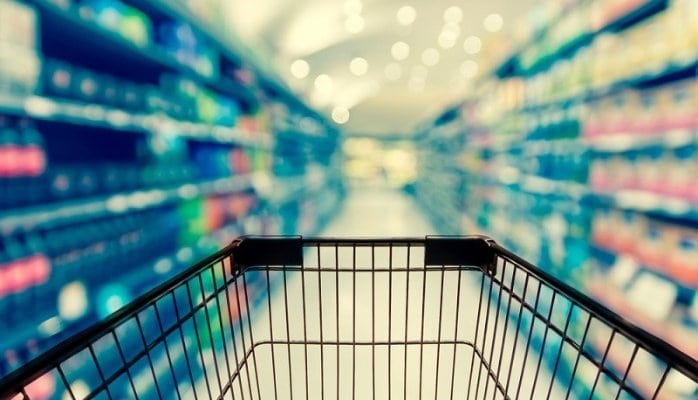 With just a few shopping days left this season, you're waiting for the holidays to be over, and you're already thinking about how to apply the lessons you've learned this year to next year's holidays.
Hopefully one of those lessons will include endless aisles.
The endless aisle — the ability to offer almost any product in almost any variation — is becoming more important to online retail customers, thanks to the success of companies and items like Zappos and their seemingly-infinite number of shoes, Walgreen's 535 candy items, or the 341 different kinds of LED Christmas lights on Target's website.
The benefit of the endless aisle for the retailer is that, while they may have a limited amount of inventory in their stores, the products in the endless aisle are usually available from the supplier. You just know that Walgreen's doesn't carry 535 candy items in the store, and Target doesn't have 341 styles of different Christmas lights, let alone 341 packages. But their suppliers do.
The beauty of the endless aisle is that the supplier lets the retailer and its customers know what's available through their inventory program. That information shows up on the retailer's site, where customers can make their purchase from a laptop, tablet, or even mobile phone.
Once an order has been made, the inventory list is adjusted accordingly, including on the supplier's system. This even means that other retailers' own sites can be affected. Once a certain type of Christmas light is sold out, it's sold out for all retailers, not just Target. Any other retailer selling that light is also out of that item.
Further, the supplier will often drop ship on behalf of the retailer within a specific time requested, and will white label it so it shows the retailer's name, not the supplier's. This protects the retailer's relationship with their customer, as well as continues to promote the retailer's brand.
Ultimately, the retailer doesn't even need to carry product, which means little to no inventory costs — the supplier gets paid when the retailer does. It also means no credit issues, and no worries about back orders, unsold items, shoplifting, or in-store damage.
Endless aisles are not just available to mega retailers with global suppliers anymore. They're available to online retailers of all sizes. Smaller retailers can benefit from the endless aisle, thanks to solid relationships with suppliers, as well as robust e-commerce software that integrates with suppliers.
Given the success of the endless aisle for retailers this season (and throughout the year), I can only wonder how many lights Target will offer next year on-line. Any guesses?

Sara Duane is a content expert for the SPS Commerce marketing team. She provides valuable articles and important information about e-commerce, merchandising strategies, order fulfillment and other topics related to retail supply chain optimization.

Latest posts by Sara Duane (see all)
GET WEEKLY UPDATES DELIVERED TO YOUR INBOX.
Subscribe to our blog to receive retail and supply chain news, valuable resources, expert tips and more.
Evaluating Your EDI options: 7 Building Blocks of Full-Service EDI
Get insights on choosing the right EDI solution for your business and the seven components vital for truly full-service EDI.