Guaranteeing trust in the era of social media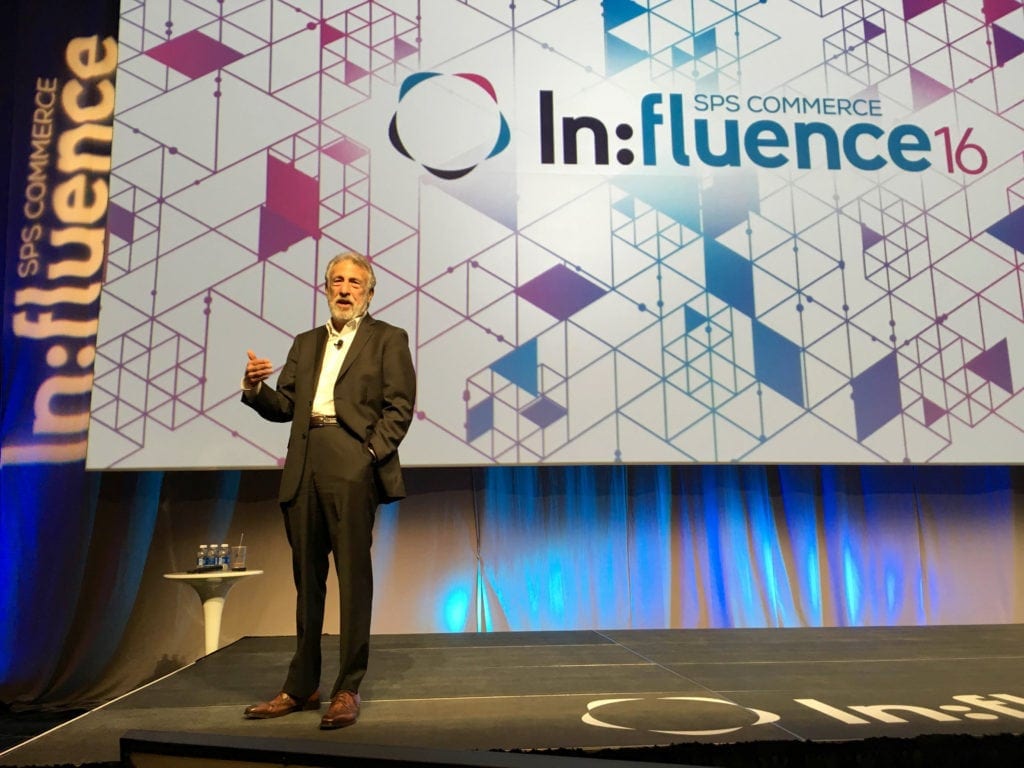 George Zimmer, an icon in the men's clothing and retail industries, is once again revolutionizing the formalwear industry with his two new startups, Generation Tux and zTailors. Zimmer, the former CEO of Men's Warehouse, discussed the future of high-end men's and women's fashion in his keynote presentation entitled "High-Tech, High-Touch Retailing" on the second day of SPS Commerce In:fluence 2016.
After discussing how he was ousted from his position at Men's Warehouse, Zimmer explained his plan to reimagine not only the formalwear industry, but also himself in his "second act" in the apparel business. With his 40 years in the formalwear industry, widespread name recognition and an iconic voice, Zimmer is again guaranteeing you'll love the way you look.
His new business ventures, Generation Tux, a digital platform for suit and tuxedo rentals and zTailors, a service that dispatches tailors to your home or office on demand, are excellent examples of how technology is transforming current business paradigms.
"I saw a chance to build a world-class platform from scratch," Zimmer said. "We think over the next five years, the bulk of the tux rental business will move online."
Not only are GenerationTux and zTailors using the latest technology to bring top-of- the line clothing to consumers, they're also using cutting-edge technology to manage inventory, including RFID (radio-frequency identification) chips.
Zimmer credits building trust with consumers as the secret to his past, current and future success.
"Trust has always mattered, but in the age of social media, it matters more," Zimmer said. "I've been building trust through my guarantee for 40 years. It takes a lifetime to create trust and only a second to destroy it."
For more information on GenerationTux and zTailors, visit their websites here and here. You can also watch the entire presentation above for free.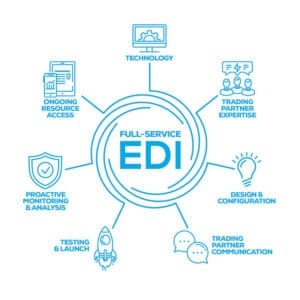 Find the correct EDI solution for your business.
Get more insights on full-service EDI by downloading our white paper.
READ OUR WHITE PAPER

The SPS Commerce Blog Team is your resource for insider knowledge, news, research reports and best practices that will boost your business.

Latest posts by SPS Commerce Blog Team (see all)
GET WEEKLY UPDATES DELIVERED TO YOUR INBOX.
Subscribe to our blog to receive retail and supply chain news, valuable resources, expert tips and more.
Evaluating Your EDI options: 7 Building Blocks of Full-Service EDI
Get insights on choosing the right EDI solution for your business and the seven components vital for truly full-service EDI.