Getting grocery ready for online ordering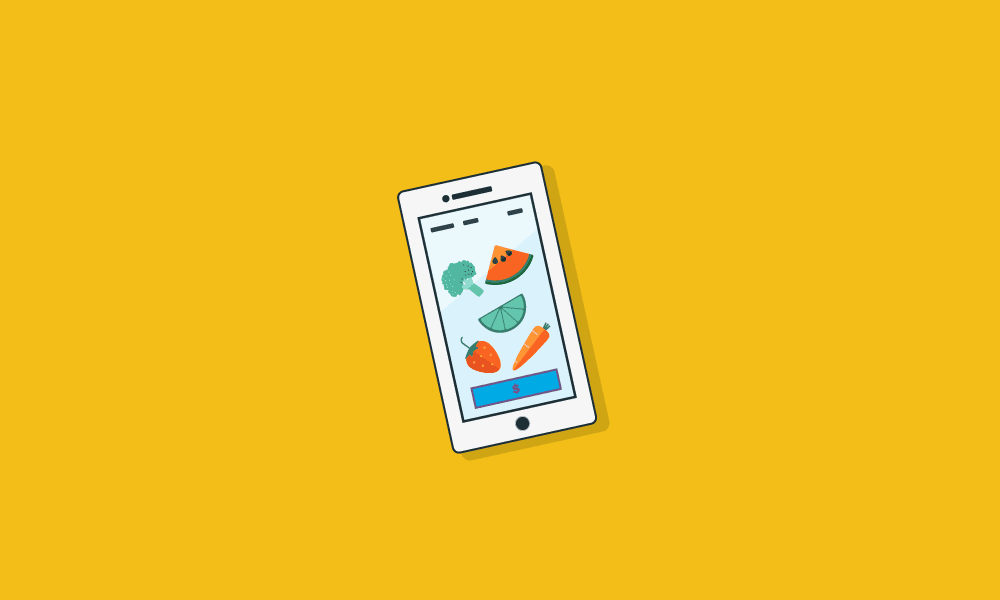 One thing most of us like about shopping at grocery stores – instead of online ordering groceries – is the ability to see, touch and smell the food we are about to buy. We like all the colors of the fresh produce aisle. We want to see the rows and rows of cans and boxes lined up, all the labels facing forward so we can easily identify brands. We want to smell the food in the bakery, or the ready-to-eat meals prepared in the deli. It's a sensory experience.
This has been one of the advantages grocery stores have had over online stores because no one wants to order Bananas – bunch (1), sight unseen. It's perfectly fine for ordering a can of soup — Clam Chowder, Hearty – can (1) — but most people want to see the bananas, melons and meats they are buying to make sure they're getting them in the ripeness and condition they want. But all of that is changing.
Influences on digital grocery
It began long before Amazon bought Whole Foods with Amazon Prime Pantry selling non-perishable food items with free two-day delivery. This trend amplified after they added Dash buttons that allowed Amazon consumers to order some of their most favorite or frequently used items — laundry detergent, paper towels, diapers, etc. — by simply pressing a Wi-Fi-enabled button in the place where you use that product. This automatically placed a refill order based on usage that showed up two days later. As a result, consumer's expectations grew, and the delivery windows shortened, evolving to one-day and even same day delivery of those identical grocery items. A move that signified the grocery wars were officially underway.
Many of the grocery giants responded to this by offering online ordering with things like buy online pickup in-store (BOPIS or BOPUS), curbside pickup or even same-day delivery for all of their grocery items. Customers only need to go online, select the items they want, pay online, and schedule a curbside pickup or delivery time. To compete, smaller grocery stores have also had to get into the online game, trying to figure out what they need to provide a similar online experience to what the bigger chains and Amazon are providing.
Brick-and-mortar retailers have been pushing an omnichannel narrative for their customers, working hard to provide in-store customers with the same seamless in-store experience online, and on mobile apps. As a result, item information, product details and photos have become more critical than ever in creating a rich online experience for consumers, one that lets them get as close to seeing, smelling, and touching as they can without actually being in the store to do it. That means the more information they provide up front, the better.
Product pages for online ordering
Quality product information can make or break a sale. Say you wanted to buy a new pair of shoes online, and all you knew to search for was the term Athletic Shoes (Running), blue – Size 8 (1 pair). You're already taking a risk by not trying them on, but what if you knew how they were constructed, what materials the soles are made of, the weight, or whether they have arch support. These things would all help to influence your buying decision. You wouldn't buy them if you only knew Athletic Shoes (Running), blue – Size 8, would you?
Now, imagine trying to buy a steak, ground beef or produce that same way. Would you do it? Or would you want to at least see what you're getting? If you're buying ground beef, don't you want to know things like whether it's organic, the meat/fat ratio, the nutritional information, and even the source of the product? Wouldn't you like to see a photo of the food before you bought it?
These are the kinds of details retailers have been working hard to provide because consumers are demanding it. And because consumer demand drives everything, you can bet it's driving the online grocery world as well, forcing grocers to follow the online retail model. If you are a grocer who is starting to become more digitally focused and expand your online offerings, there are a few things your customers are going to expect.
Product photos: People are motivated in part by sight when it comes to food – we like what "looks good" – so photos are important. Can you imagine going to an e-commerce site with no photos of its products? You don't need to take photos of every bunch of bananas or bag of apples that comes into your store, but you should at least have a few high-quality photos, so people can easily identify the food when they see it on your website. The more attractive the photo, the more enticing the item.
Product details: This is more than just a description of the product, it's the nutritional information, the flavors, the sizes, weight, the country of origin and so on. Your vendors should be able to provide this information, so it's just a matter of being able to incorporate it into your website.
Inventory and shelf tag data: How many of each item do you have? What's the price? What's the per ounce or unit price? Has the price changed? Is it on sale? Are there limits to the amount you can order? Inventory transparency lets you make this happen.
While these are still early days for online ordering groceries, and it's highly unlikely that the consumer is ready to order a ready-to-eat rotisserie chicken or sub sandwich at the same time they are buying non-perishables – at least not yet –the facts are clear, online grocery consumers are showing up in growing numbers. They want convenience. They want to order canned goods and non-perishables online, and they're starting to look for their fresh produce, meats and dairy there too, which means you'll need to find ways to accommodate their need to purchase them and make available for delivery or curbside pickup of their orders.
Don't be left behind. Learn how to use some of the same techniques and tactics that are driving trends in the grocery retail world today and catch the online grocery wave early. Visit the grocery section of the SPS Commerce website, read about grocers that have achieved more with the help of SPS Commerce and speak with one of our online experts to see a free demonstration of our cloud-based solutions.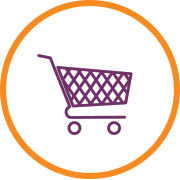 Operating in the grocery and food industry?
Connect to retail's largest network and achieve seamless collaboration with all your trading partners.

Latest posts by Bekki Windsperger
(see all)
GET WEEKLY UPDATES DELIVERED TO YOUR INBOX.
Subscribe to our blog to receive retail and supply chain news, valuable resources, expert tips and more.
Evaluating Your EDI options: 7 Building Blocks of Full-Service EDI
Get insights on choosing the right EDI solution for your business and the seven components vital for truly full-service EDI.