Find new customers and expertise on a retail network Suppliers who are looking to grow their business in the retail market can do so quickly and easily if they join a community of retail organizations, like the 60,000 retail companies in the SPS Commerce Retail Network. With a network like this, you can immediately integrate with your retail customers, now and in the future.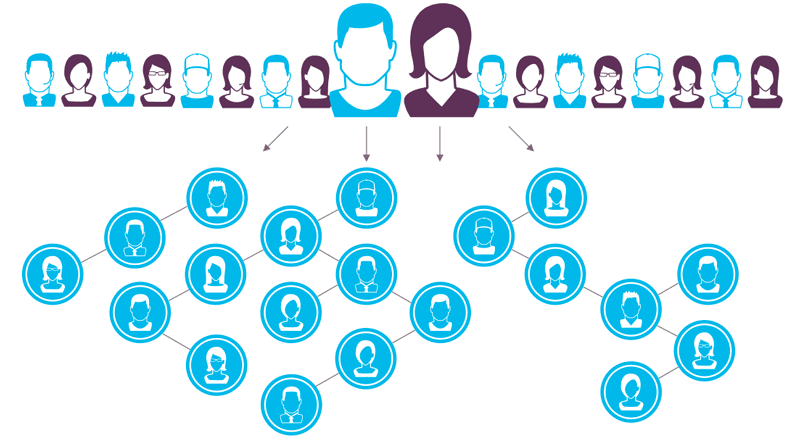 Once you're connected to a retail network, you're able to connect to new partners within hours, not weeks. This means you can add customers quickly, exchange data with them electronically and focus on finding the next customer.
We often hear from our suppliers that they're able to work without worrying about the technology. They don't have to understand the complex trading requirements of each individual retailer, or worry about things breaking down. They can go out and recruit new retail partners, because the network is behind them.
Of course, a good network is not just about technology. It's about having access to expertise, advice and referrals for any supply chain challenges you may have.  A retail network gives you access to a community that can assist you with a variety of retail resources. If you're a supplier, not only do you have access to retailers, you have access to logistics providers, factors and technology partners.
And if your business is expanding, having access to organizations that can help as you grow can be valuable. Then you're working with trusted advisers who can give you the guidance best suited to your particular ERP integration, global strategy or omnichannel challenge. It's more than just technology. It's the vast network of expertise everyone brings to the table.
Members of the retail network are growing their business by using the SPS Commerce Sourcing solution, which means we will introduce you to a variety of business partners in our network that align with your retail category and sales strategy. Because our network is so vast, we introduce retailers looking for new and compelling items to vendors who have innovative products and the latest supply chain capabilities, including drop ship. Or you can use our Retail Universe where retailers and suppliers can do their own research.
If you'd like to learn more about how retailers have launched new vendor relationships and used the retail network to their mutual benefit, you can read case studies about Royce Leather and Bumble Collection.

Latest posts by SPS Commerce Blog Team (see all)
GET WEEKLY UPDATES DELIVERED TO YOUR INBOX.
Subscribe to our blog to receive retail and supply chain news, valuable resources, expert tips and more.
Evaluating Your EDI options: 7 Building Blocks of Full-Service EDI
Get insights on choosing the right EDI solution for your business and the seven components vital for truly full-service EDI.