Educational bingo game kicks off SPS Commerce United Way Week 2016!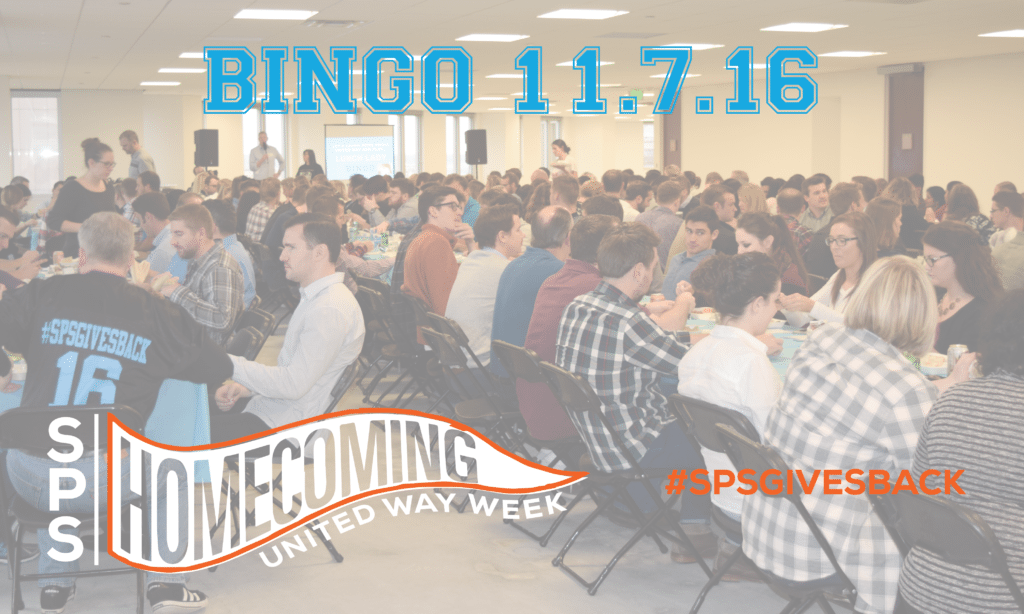 As we dive head first into the 2016 United Way campaign, we have our eyes set high – on our goal of raising $85,000 for United Way! To kick off the week, SPS Minneapolis, SPS Little Falls and SPS Toronto each hosted an educational bingo event over the lunch hour where all employees were invited to learn more about United Way in a creative and fun way. Impactful for both SPS employees that have donated in past years and for new SPS Commerce employees, this event always draws a crowd!
In the spirit of our High School Homecoming themed campaign it seemed only fitting that 'school lunch' was also served, complete with lunch lady hair nets, Italian dunkers, pudding cups, cartons of milk and more. Only 2 days into campaign, we've already raised over $33,000! Momentum is high – keep it up team SPS!
Want to stay up to date on the progress of SPS Commerce United Way week? Follow us on Instagram at @spscommerce_careers and check out our hashtag #SPSGIVESBACK on Instagram, Twitter and Facebook.

Lauren Graf spearheads internal employee engagement events and activities for global team SPS. Her articles provide an inside look into day-to-day life at SPS Commerce.

Latest posts by Lauren Graf (see all)
GET WEEKLY UPDATES DELIVERED TO YOUR INBOX.
Subscribe to our blog to receive retail and supply chain news, valuable resources, expert tips and more.
Evaluating Your EDI options: 7 Building Blocks of Full-Service EDI
Get insights on choosing the right EDI solution for your business and the seven components vital for truly full-service EDI.