Special considerations for e-commerce-only retailers, suppliers
When it comes to comparing brick-and-mortar retailers to their e-commerce-only competitors, each group has some advantages and disadvantages. Right off the bat, brick-and-mortar companies typically have higher overhead (as opposed to an e-commerce-only retailer), but they have a distinct location people can visit, see and touch the items they want to buy, and they have a way to build trust and relationships with the store staff.
On the other hand, while e-commerce-only tends to operate at a lower margin, these retailers can reach people anywhere at any time of day, can be discovered on laptops and mobile devices, and can compete on price because they don't have the same kind of overhead that physical stores do.
But they have some downsides or at least some hurdles they'll have to overcome if they want to be able to have the same level of success as the well-established retail stores.
E-commerce only retail considerations
For one thing, they'll need to have good drop ship-capable suppliers. Unless an e-commerce operation either has access to a warehouse or distribution center, they need to find suppliers who can do the drop shipping for them. Especially when it comes to small e-commerce retailers (i.e. people starting businesses out of their homes), they probably don't want to get into debt carrying a lot of inventory or want to store everything in their garages, so this is an important question to answer
Instead, a drop shipping supplier will hold all the inventory, let you use their product information on your own website (EDI can help you with this part), and then they'll manage all the actual picking, packing, and shipping on your behalf. You only pay for what you sell, and you can pay it quickly rather than letting the invoices and interest build up — once you get paid, you pay them.
Additionally, many smaller companies sign on with third-party logistics service providers (3PLs) for their drop shipping services, in which case the 3PL collaborates with a supplier to carry out the fulfillment and shipping, instead of the supplier doing all the work.
You'll also need to manage your returns process. Who's going to receive any returned items from online orders? You? The drop shipper? Who's going to pay for it, you or the customer? (Hint: You.) If you receive all the returns yourself, how will you get them back to the supplier? What will you do about broken or defective items versus resellable items? You need to figure all of this out before you ever process your first order.
Not only do you need a return system in place to create an optimized supply chain, but your suppliers and 3PLs need to be reliable partners, especially when it comes to inventory visibility. You know you need to be able to count on them in current operations, but you also need to know what's possibly coming down the pike. Many of the big retailers use SPS Commerce's EDI system for inventory transparency. This lets them see how many units of a particular item a supplier has on hand, and they can even set up alerts to tell them when the supplier might be running low.
Can your suppliers share detailed product data and information? Remember, your customers can't see, touch, or experience the items you're selling. They can't go to your location and get an idea of the kind of stock you carry. So online customers often rely on the product information and want as much as they can get. This can include pictures, sizes, colors, materials, calories, side effects, speed, gear ratio, and so on. You need suppliers that can provide this information in a way that matches your online system.
Sharing this detailed information is important for all e-commerce orders, but it's particularly essential for products that fall under a drop ship service agreement. With drop shipping, you're relying on a supplier or 3PL to represent your brand. How they perform is a reflection on you. If something goes wrong, the customer will take it out on you, not your supplier.
Be confident in suppliers' execution on item data, product content, packaging and delivery by learning about their systems and processes, and then back it up by tracking their performance through key performance indicators. We have a few tips on how you can evaluate your drop ship vendors and suppliers, how to rectify the situation when something goes wrong and how to find new suppliers if remedial intervention doesn't work.
Finally, are you going to create a multi-channel or omnichannel operation? How can your suppliers fit into that? Multi-channel means you have many sales channels (e-commerce, social, marketplaces, etc.) with some or all of them siloed from each other, making it hard to identify trends and prevent overselling. Further, that trend can continue to important businesses processes, where purchasing doesn't talk to shipping who doesn't talk to marketing who won't have anything to do with corporate sales. An omnichannel operation is made up of many channels and processes that generally communicate with each other so you can create a better customer experience that acknowledges the right inventory level and content, while not overselling your inventory.  E-commerce retailers need to work with suppliers, and an EDI system, that will let the channels communicate, share data and information, and easily see what's happening with all of your products, their availability, and pending orders.
SPS Commerce can help you with all of this and more. To learn how an e-commerce-only retailer can use our cloud-based solutions to help you compete with the brick-and-mortar stores, please visit the SPS website or ask to speak to one of our e-commerce experts.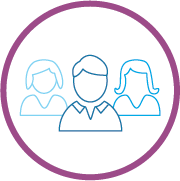 Connect to your partners and streamline your supply chain.
Automate your process through the retail industry's largest network with EDI.
Contact SPS

Latest posts by Brandon Pierre
(see all)