Cross-channel inventory and fulfillment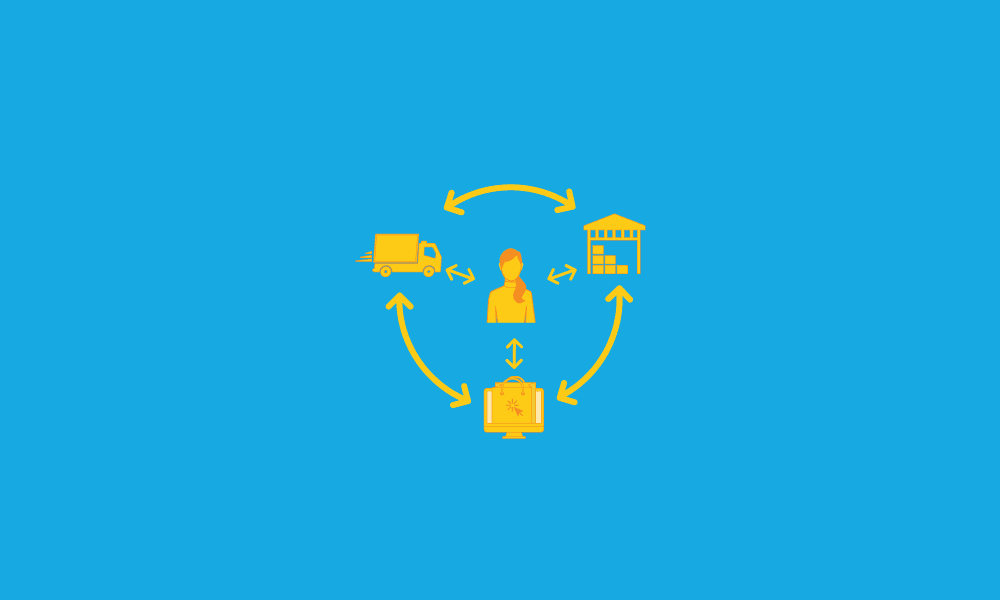 "Listen up, retailers: if it's not already on your radar, cross-channel inventory management needs to be in 2013. Surprisingly, very few retailers have successfully implemented an integrated strategy," comments David Verette, vice president of Partner Sales at SPS Commerce.
"Less than 10% of all e-commerce purchases leverage a retailer's multi-channel distribution inventory, including that inventory held in the vendor warehouse, or 3PL. The majority of all e-commerce purchases are still being shipped out of the retailer's distribution center today,'' he says. "That's how e-commerce has been fulfilled for years and years."
There are a few different ways to define cross-channel inventory: it could be the inventory a retailer has in its distribution center that it either drop ships from there or fulfills from its store directly to the consumer. It could also be inventory coming from a vendor's warehouse to the consumer or from the vendor to the store or from a 3PL the vendor or retailer uses – basically,"anywhere the inventory could reside that could be used as fulfillment. The question then becomes whether the retailer's systems are intelligent enough to know which of those options are the most financially attractive for shipping based on where the item resides and needs to be shipped to," Verette says.
Only a small percentage of orders get shipped out of a store to the consumer; more likely they are coming from the retailer's distribution center, or in some cases directly from the vendor. The Amazons of the world supplement their core product offerings with partners who can drop ship to the customer in order to increase the occurrence of a consumer landing on their website so they can get a piece of the action, Verette notes. "In that instance they're adding partners and product assortment in the hopes of growing an ongoing customer following, but even they try very, very hard to provide an Amazon branded and customized experience." The experience the consumer has when he receives something directly from a vendor is frequently going to look different than if it came directly from Amazon, he adds, since it will likely have the vendor's own label, packing slip, etc. in and on the shipment. Amazon is able to control both the branded as well as overall customer experience as the majority of their shipments are fulfilled out of their massive distribution centers.
As retailers consider embracing a true multi-channel distribution strategy, and the necessary systems required to support the model evolve, it presents the retailer with what Verette calls an "omnichannel opportunity"– how the retailer can promote as many products as possible to the consumer and fulfill those orders where that inventory resides in the most cost-effective way possible.
While this is nothing new, he says retailers need to get a better handle on costs associated with shipping. "Shipping and transportation are monstrous costs,'' and the retailer doesn't always have the visibility to determine that it might actually cost less to ship from a fulfillment location closer to the end customer, he adds.
A true multi-channel or omnichannel fulfillment strategy has its obstacles. With many retailers having stores placed across the country, it would appear obvious to consider having the store closest to the end customer fulfill an e-commerce order if the goods were in its inventory. The reality is most stores are not set up to do shipping. As retailers try to figure out the shipping costs for e-commerce orders, they also need to determine:
can we efficiently have all of our inventory levels synchronized;
can we efficiently ship to a consumer from any of fulfillment location, including directly from the vendor;
can we do that in a way that will take a big bite out of our logistics costs?
"That's not a simple question, nor are retailers rapidly deploying an approach that looks widely different than the 90 percent of all e-commerce purchases coming out of distribution centers and the remaining 10 percent coming directly from the vendor," he says. "Those retailers that are, are indeed finding they can reduce their inventory and logistics costs by using any inventory location, including the store, as their fulfillment point."
Need some help with your cross-channel inventory tracking and fulfillment? Omnichannel experts at SPS Commerce can help. Contact an SPS representative to see how our solutions could help your bottom line.

Sara Duane is a content expert for the SPS Commerce marketing team. She provides valuable articles and important information about e-commerce, merchandising strategies, order fulfillment and other topics related to retail supply chain optimization.

Latest posts by Sara Duane (see all)
GET WEEKLY UPDATES DELIVERED TO YOUR INBOX.
Subscribe to our blog to receive retail and supply chain news, valuable resources, expert tips and more.
Watch the EDI 101 Webinar Replay
Learn about EDI and 5 signs your business could benefit from it. Class is in session when you have 23 minutes to watch.
Did you like what you read? Get updates like this delivered directly to your inbox.
Subscribe to our blog to receive weekly retail and supply chain news, valuable resources, expert tips and more.