Collaboration with expert partners adds value almost instantly
Collaboration and teamwork have become a theme in our everyday lives. Musicians collaborate on songs we hear, brands collaborate with artists for create new fashions and collectors' items. Public-private partnerships between government and companies or charities take care of people.
More so than ever before, retailers need to collaborate with their vendors and even other retailers to remain viable in the omnichannel era. JCPenney partners with Sephora pop-up shops for makeup, skincare products and expertise. Amazon and the United States Postal Service work together to get e-commerce orders delivered.
Meanwhile, in the workplace more and more companies require teamwork between employees. Schools increasingly ask students to work on projects in groups beyond the usual team sports. Technology and speed of change is making collaboration with expert partners the way of the world because we can do so much more together than we could on our own.
Why collaborate?
There's a value that comes from bringing varied skills together in collaboration that is extremely hard, if not impossible, to reach individually without teamwork. It's difficult to be an expert at everything, but entering into a collaborative partnership can extend expertise instantly so you actually can "do it all". When each of the parties in the effort are trusted to do their best in their own areas of specialization, it can produce much stronger results than one person or one organization trying to be the jack of all trades to everyone.
For instance, building and supporting an e-commerce website requires many elements to create a whole. A good visual design on the front end, technical expertise for order process management on the backend, creative copywriting to appeal to both people and search engines, data analysis to track and tweak performance, etc. Sure, one person could do some of all of those things, but likely wouldn't be strong in all of them – they could know a lot about design but very little about copywriting, for example. The overall performance and experience of the website would be much better if a copywriter, web designer, analytics expert and IT cooperate together to create the website, each contributing their area of expertise to create a better whole.
Benefits of collaboration with expert partners
Teamwork and collaboration can instantly add and extend services and resources, in a fraction of the time and assets it would take to add those services from scratch. For example, Instacart's partnership with Costco and other grocers is a win-win collaborative effort that instantly allows grocers to include delivery as a service, without having to put their own delivery vehicles out on the road. Other examples include when a retailer and a vendor partner up for a drop shipping program or when a vendor and a third-party logistics company work together to get deliveries done faster and more efficiently.
Sometimes close collaboration with expert partners leads to consolidation. Witness Target's very recent $550 million cash acquisition of Shipt for same-day delivery. Shipt will continue to operate independently under CEO Bill Smith as a wholly owned Target subsidiary; the plan is to continue to build upon Shipt's network of retailers, so a bit of a new "coopetition" model within retail inspired to combat the Amazon effect.
Collaboration between businesses can satisfy customers faster. To illustrate, in the face of Amazon's speed and variety, retailers are tightening up their relationships with vendors and brands in order to increase product variety, gain access to more promotions, get great inventory visibility and deliver goods quicker. This teamwork along the supply chain can get positive outcomes much faster than if the retailer on their own expended the time and resources required to make all the infrastructure and capacity improvements to accomplish similar results. Savvy retailers are discovering they can speed up their supply chain by outsourcing and partnering to get leading technologies and methodologies.
Partnerships with SPS Commerce
At SPS Commerce, we've seen the value of collaboration up close and personal, both in the relationship between SPS and our customers, and collaboration of our customers among themselves through our network. When it makes sense, SPS can hit the ground running by working with partners that have already solved the problem, instead of taking the time and resources to recreate the wheel. That also enables us to focus our energies on solutions for problems that haven't been solved.
For our customers' technical needs, SPS works in collaboration with a wide range and variety of business partners. For example, we work with SAP on pre-built integrations from our network via IDoc and other methodologies; most recently building an API connection to SAP S/4 HANA Public Cloud. Earlier this year, SPS Commerce announced our partnership with VersaPay, a leading provider of invoice-to-cash tools, to give our customers more options for payment.
Companies that encourage collaboration, both within their organizations and with close trading partners, are far more common than they used to be. It can make businesses are stronger for it, too. By working together, businesses that enter into collaborative partnerships are fortifying themselves to thrive in the new, transparent, instant-gratification economy.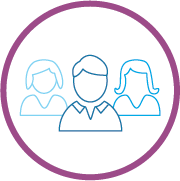 Connect to your partners and streamline your supply chain.
Automate your process through the retail industry's largest network with EDI.
Contact SPS

Latest posts by Rob Wilson
(see all)