Pre-holiday season checklist for better online shopping experiences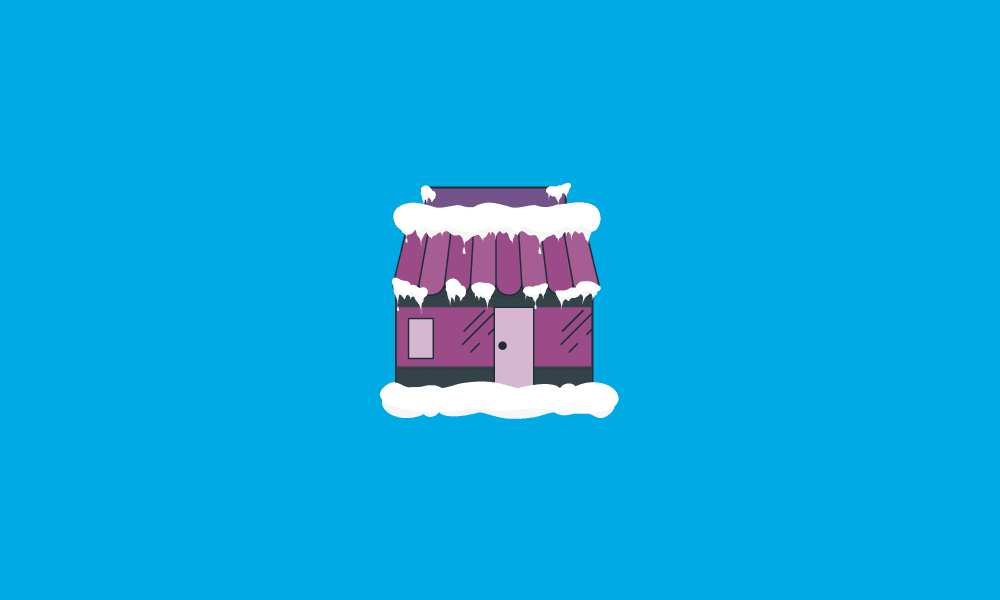 Last year's holiday shopping season was a time for major growth — and growing pains — as new technologies, new companies, and an improving economy all led to bigger and more retail buying. In fact, 2016 saw more online spending on Cyber Monday ($63.1 billion) than ever before, and this year's holiday shopping season it's expected to be even bigger.
Needless to say, not all online shopping experiences were created equal. With that much growth, many customers felt the brunt of the growing pains. Not all issues were the retailers fault, though, as UPS and FedEx struggled to keep up with deliveries thanks in large part to the influx of e-commerce. Sometimes customers would complain to retailers loudly, sometimes they just walked away from the seller, vowing never to return again.
Retailers listened to the complaints, and even before the last holiday shopping season was over, retailers were already making plans to make the 2017 shopping season better, addressing their customer satisfaction issues while trying to avoid creating new ones. One of the themes this year was on the importance of addressing elevated consumer expectations for online shopping experiences.
Now that we're in the last mile to the holiday retail shopping season, here's a checklist of some of the solutions that retailers have been pursuing all year to resolve holiday shopping season pain points.
1.  Increased catalog/assortment. Hopefully you've been paying attention to what your customers want by analyzing their shopping habits as well as their search patterns. With point-of-sale analytics, you should be able to see what sold the most, what sold the quickest, and what ran out first. Were these seasonal trends and consumer fads, or did you run out of some of the perpetual favorites? And what are people looking for throughout the year? Maybe there are some complimentary items or even new suppliers you can add to your assortment of products, as you stretch toward having an endless aisle of products.
2.  Great product content. Online commerce asks for a lot of trust from customers. We like to pick up an item, see it, hold it, feel it in the store, maybe even try it on, test it out, and see how it looks and works. In an online setting, we're asking the customer to forgo all that and to trust us. This is where thorough item descriptions and information-rich product pages can make all the difference in more positive online shopping experiences. These product descriptions can also have an effect on the search results, whether a customer is searching Google and Bing, an online retail marketplace, or even just an e-commerce site. The more descriptive text and important keywords you can use (without going overboard), the better your results will be.
3.  Automated inventory updates. According to customers, the worst thing a retailer can do during the holidays is to send a "sorry, we ran out!" email after a customer has already placed an order. They would rather know in advance that something is out, or know how many items are remaining. Amazon has gotten pretty good at this, letting shoppers know when there are only a few items remaining in their warehouses (or their suppliers'). Better inventory management and visibility across sales all channels can help other retailers show their customers what's available on their websites and even in the stores, which can help save the sale.
4.  Great communication about orders. When you order something from Amazon, you get three notifications: when the order was placed, when it left the warehouse, and when it gets left at your front door. Do you provide that kind of order communication to your customers? Retail buyers love to get purchase order acknowledgements and advanced shipping notifications, and so do your customers. Order tracking is a must to keep them content during the time the package is in transit. Your customer-facing staff should also have access to this kind of information so they can share it with customers who call or email about the status of their order.
5.  Order fulfillment accuracy. There's a long chain of information stretching from the supplier to the retailer to the shopper, back to the retailer and the warehouse and fulfillment, and then back to the shopper. Having a reliable chain of information that transfers an order through the system, putting the right information in the right hands, and then confirming that everything is happening properly along the way is one of the keys to avoiding unhappy customers due to mistaken shipments.
6.  Fast delivery times. Amazon has spoiled us with free 2-day shipping, but not everyone can do that. Look for ways your company can offer similar shipping services, cheap/free shipping for higher dollar orders, or even options for intra-store delivery and buy online pickup in store (BOPIS).
7.  On-time shipping. Few things will infuriate a shopper more than an order arriving after their holiday celebration. With automated EDI, inventory visibility, optimized processes and streamlined order management, it's possible for e-commerce orders to be fulfilled faster than they were just a few years ago. That means they can be shipped faster, and that means they'll arrive on time. It's important to not only make sure your fulfillment is streamlined, but that you're either working with competent drop-ship capable vendors or that your logistics partners can deliver packages on time.
8.  Good packaging and packing. Branded packaging is going to be your best bet in reinforcing your store brand after the sale. You can do it with branded boxes, branded packing slips and return labels. And best of all, you can even ask your drop-shipping suppliers to print branded packing slips for you. Another thing to ensure is that you've selected the best packaging and packing methods, as well as trained pickers and packers thoroughly. One friend ordered several lotions, soaps and oils that weren't packaged appropriately, even though it's the retailer's specialty and they should have known better – one bottle broke, but that was all it took to ruin everything inside the box. Another friend ordered groceries that were packed either by a novice order packer or by a poorly programmed picking machine, because the canned goods were placed on top of the potato chips and bread.
9.  Items arriving as planned. A good order management process includes great communication about orders, capacity for order volume spikes, as well as carrier integration and alerts the keep orders moving along so they can be delivered as expected. Sometimes problems arise, but as long as your internal communication systems are working, you can avoid disaster. Being alerted to problems with a delivery lets you decide how to proceed to ensure the customer is happy.
10.  Generous and easy return process. Returns are one of the big hurdles retailers have yet to clear. The easier returns are, the better. Amazon and Zappos have returns down: every shipment gets a return label and free shipping. Refunds show up as either a gift card or the amount is refunded to your credit card. And some brick-and-mortar retailers will gladly accept online orders in their stores. Returns are still part of the shopping experience and problems here can lose customers forever. Even if you lose money on returns and exchanges, that can be made up in customer loyalty as their "customer lifetime value" goes up.
We're in the last week before the biggest pain points for this year's holiday online shopping experiences are known. This is the time to batten down the hatches, and make sure everything is ship shape, allowing you to execute as fantastic of a holiday season as possible. And if you didn't have time to address some of these issues this year, be sure to watch where they pop up so you can place a quick Band-Aid over the problem with a workaround until you can fix it properly once the dust settles in the new year.
How do you think these points are going to go during the shopping season? Which ones do you want to focus on in 2018?
Find out how our EDI, sourcing, assortment, analytics or other retail technology solutions can help your business stay competitive: Contact an SPS representative today.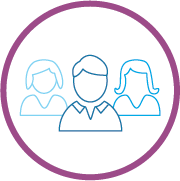 Connect to your partners and streamline your supply chain.
Automate your process through the retail industry's largest network with EDI.
Contact SPS

Senior Director for Customer Success - Community & Analytics at SPS Commerce
at
SPS Commerce
As a Senior Director for Customer Success at SPS, Brandon Pierre's team works alongside many retailers and suppliers to develop strategies that involve technology along with the people and process around it to address their merchandising and supply chain business objectives. With more than 15 years in the buying organizations including large and small, he has experienced first-hand the opportunities of the digital era and how technology can transform the consumer experience through improved retailer and supplier connections.

Latest posts by Brandon Pierre (see all)
GET WEEKLY UPDATES DELIVERED TO YOUR INBOX.
Subscribe to our blog to receive retail and supply chain news, valuable resources, expert tips and more.
Evaluating Your EDI options: 7 Building Blocks of Full-Service EDI
Get insights on choosing the right EDI solution for your business and the seven components vital for truly full-service EDI.