Analytics do's and don'ts from leading retail companies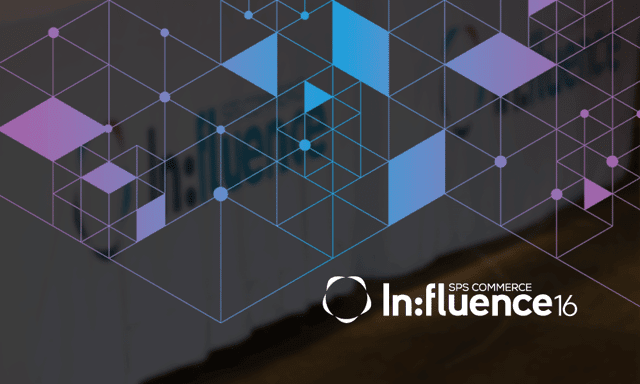 We always enjoy hearing our customers share their experience at the In:fluence conference. This year was no different. We had several speakers share the stage, talk about their experiences with our analytics products to help them manage their inventory and improve total sales. These are some of the highlights from their talks.
Michele McGriff, Oakley
For Oakley, sometimes a few poor performing products can cut into the performance of an entire line. Accepting the data on the surface doesn't always paint a complete picture. Michelle told us about one buyer from a major store who had called to make a $125,000 return of their order.
Michelle and her team dug into the data and realized that eight or nine items were dragging down the entire line of items the store had purchased. After discovering several top selling products were out of stock, they were able to show the buyer where the problem was. Rather than make the return, the buyer ended up purchasing an additional $75,000 in products to bring up the rest of the line.
Another example: snow goggles have a very short life cycle. Oakley had put together a two-month end cap program at select retailers. When it was time for one particular retailer to renew, the buyer said the program didn't work very well, because the sell-through wasn't great.
After exploring the data, Oakley discovered that several stores had sold out of the goggles within the first week, while other stores sold hardly any products and just sat. So they re-strategized how and where they would distribute that product, and turned it into a double-digit growth program the following year.
Lesson learned? Never accept the data on face value. Always dig in and discover the "why."
Casey Daker, Crocs North America
One of the questions Crocs, a billion dollar business, deals with is how they assess and potentially react to in-season trends. For example, if their men's line is down, they can either assume it's a seasonal problem or a change in product trends.
Or they can explore the data further to see that not only is one particular product having a problem, it's actually one particular retailer and one specific store. They're able to call, find the problem, and fix it, restoring the product sales to their previous levels without mistakenly revamping their product lines.
Crocs North America uses their analytics data to not only help with short range planning — inventory, customer management, and profitability — as they did in this case, but they use it for mid-range planning — assortment planning and supply planning — as well as long range planning — developing a strategic plan and brand strategy.
Michelle Landis, 2XU
2XU is an Australian sporting apparel business, with offices in Melbourne, Australia; Carlsbad, CA; Toronto; and London. Product creation used to be based on information they received in a very controlled environment — they put out products and their distributors would place orders based on what they were required to buy to remain distributors. They didn't understand what the customer actually wanted, and they weren't aware of how the consumer needs and associated demand differed in a particular market.
But when it comes to 2XU's different products, assortments are often based on color preferences for a particular region, as well as seasonal differences (i.e. when it's summer in the US, it's winter in Australia). But the home office in Australia often assumed everyone everywhere would like what they would like, usually resulting in low performance. To overcome these problems, 2XU started examining the point of sale & inventory analytics from SPS Commerce, rather than relying on anecdotal reports from their distributors, which made all the difference.
A few years ago, they introduced a running singlet for men with a very wide neck. American men typically don't buy wide necked t-shirts, wide enough to show off their collarbones. But the Melbourne office believed the shirt would be a big hit in the US because it was a big hit in Australia. They even sent colors the Aussie men liked, such as maroon.
The singlet was met with a less-than-enthusiastic response by the US staff, but they weren't able to prove their point, so they turned to the POS analysis. Normally, a new clothing product like this enjoys a 50 – 80% sell-through rate.
The Aussie-style maroon running singlet? A 1% sell-through rate per week. Even if they saw a 1% non-discounted sell-through, it would take a year before they reached 50% sales. They were able to convince Melbourne that this particular product wasn't going to find a home in the US market.
But by making changes to the cut of the singlet, and the color palette (American men typically like black, white, and gray in their running apparel), they increased sales from 9% to 25%.
Watching your POS analysis and other sales indicators is a great way for retailers and suppliers to understand what's happening in their stores, their regions, and along their product lines. If you'd like to learn how SPS Commerce's analytics products can help you discover problem areas or ways to improve your profitability, visit the SPS Commerce website and request a free demo.

As senior director of product management for SPS Commerce, Rob is responsible for managing the company's cloud based Analytics product line including product requirements, roadmap, marketing and GTM activities. Before joining SPS Commerce in 2014, Rob was the director of business intelligence product management at Oracle. He has also held positions with Siebel Systems, AT&T Worldnet and internet startup Quixi. Rob has a bachelor of science degree from the University of Rhode Island.

Latest posts by Rob Davis (see all)
GET WEEKLY UPDATES DELIVERED TO YOUR INBOX.
Subscribe to our blog to receive retail and supply chain news, valuable resources, expert tips and more.
Evaluating Your EDI options: 7 Building Blocks of Full-Service EDI
Get insights on choosing the right EDI solution for your business and the seven components vital for truly full-service EDI.