Amazon going after non-produce grocery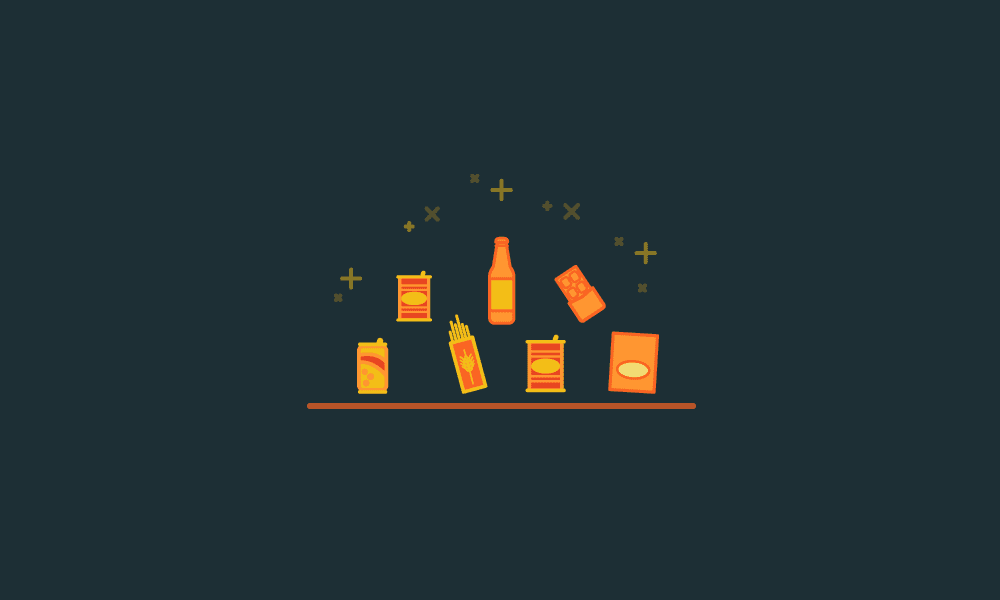 After Amazon purchased Whole Foods, many people who aren't in the retail sector were left scratching their heads about why Jeff Bezos had made the grocery chain purchase (including several jokes about Bezos telling his Alexa device to order something from Whole Foods but accidentally buying the entire chain).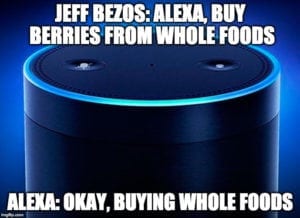 But retail industry experts could see exactly what's going on. As Archie Black put it last year,
"Amazon has jumped from the online pond to the retail store ocean and with so many stores, its already bound to be a whale."
Amazon has made some great inroads with its Prime Pantry, as well as one-day delivery, same-day delivery, and Amazon Pickup Points. In fact, Amazon has been putting Pickup lockers in several Whole Foods stores as well. And the movement toward in-store fulfillment — fulfilling orders directly from retail outlets instead of distribution centers — only points to Amazon's next logical steps of going after non-perishable grocery as hard as it can.
We've already discussed the difficulties facing a food-based supply chain, particularly for produce and perishable goods, but consumer packaged goods are a different ballgame. CPGs are not perishable and don't require refrigeration, so they can keep these things in their warehouse for months without worrying about spoilage. This is why Amazon's Prime Pantry has been shipping CPGs to Amazon Prime customers for a few years, and why many of us around the office have ordered coffee refills and personal care products from Amazon. They have an amazing supply chain in place, sourcing CPGs from around the world, offering consumers access to more variety than every before.
Amazon also has its line of over 1,500 Amazon Basics products — charging cords, power strips, batteries, luggage, pet supplies, and even home goods — that they only have to whip Whole Foods' supply chain efficiency into place, and it could lower Whole Foods' high prices even further.
After its first week after the acquisition, Whole Foods' branded sales reached $500,000 after Amazon placed nearly 2,000 items from their 365 Everyday Value brand on its site. There's even talk of robots and other automation technologies to make some of these efficiencies possible.
Not to mention, Amazon has a powerful data analytics machine that could help direct the flow of goods to where they're needed the most. Surprisingly, before the acquisition, Whole Foods had no customer database. But Amazon can now track their Whole Foods customers and use that information to better stock the items customers want, where they want them. It can also help Whole Foods learn how consumers behave in physical stores, so Amazon can use it to build better stores like the new one they recently opened in Seattle.
By finding more efficiencies in sourcing their non-perishable goods, and working on a drop ship basis or even in-store fulfillment, Amazon can maximize its encroachment into the grocery space. As it gets the hang of differences between grocery and retail, it may just be able to crack the code of same-day fresh food delivery in cities that Amazon and Whole Foods already serves.
Of course, as we've discussed before, grocery stores can benefit from some of the same lessons Amazon is learning with Whole Foods. Grocers that want to stay competitive in the evolving grocery retail landscape could bring these lessons to bear onto their own e-commerce, in-store fulfillment, curbside delivery and even home delivery services.
Follow SPS Commerce on Facebook, LinkedIn and Twitter. You can also get retail and supply chain news, resources, expert tips and other valuable updates delivered directly to your inbox weekly for free by subscribing to the SPS blog.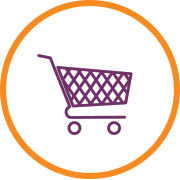 Operating in the grocery and food industry?
Connect to retail's largest network and achieve seamless collaboration with all your trading partners.

Latest posts by Gene Schneider (see all)
GET WEEKLY UPDATES DELIVERED TO YOUR INBOX.
Subscribe to our blog to receive retail and supply chain news, valuable resources, expert tips and more.
Evaluating Your EDI options: 7 Building Blocks of Full-Service EDI
Get insights on choosing the right EDI solution for your business and the seven components vital for truly full-service EDI.