Amazon Marketplace Integration with SPS Commerce
Introducing the SPS Commerce connection to Amazon Marketplace EDI, an e-commerce platform that enables third-party sellers to sell new and used offerings on Amazon.com's fixed-price online marketplace. The SPS solution helps your organization increase their efficiencies to sell more product and track inventory, while turning the data into actionable insights.
As a leader in the retail industry, SPS Commerce employs next generation technology to drive the retail solutions of the future. More and more businesses are utilizing Amazon Marketplace EDI, whether as a primary channel for sales or as a supportive channel. The Marketplace is used by more than two million retailers and is available on Amazon sites in over 60 countries. SPS Commerce can now address the needs of those retailers, brands and suppliers that rely on Amazon.
With full-service EDI for Amazon Marketplace, users will experience:
Efficient collaboration between trading partners;
At-a-glance visibility into all orders;
Rapidly scale as sales increase;
Workflow automation;
Turnkey EDI services;
And much, much more.
Get more details on with Amazon Marketplace EDI by contacting SPS Commerce today.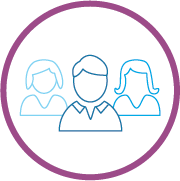 Connect to your partners and streamline your supply chain.
Automate your process through the retail industry's largest network with EDI.
Contact SPS

Latest posts by Trent Riter
(see all)