System Integrations: Microsoft Dynamics NAV.
Gain efficiency and scale with Microsoft Dynamics NAV fulfilment EDI integration.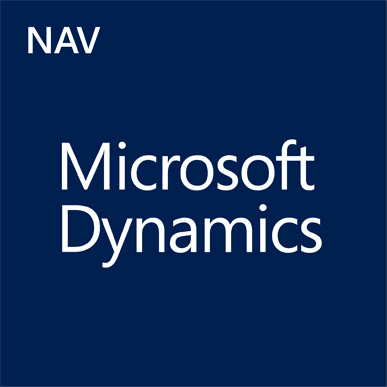 Integrated Fulfilment EDI for Microsoft Dynamics NAV
Connect to the world's largest trading network, and automate your order fulfilment.  SPS Commerce's adaptor for Microsoft Dynamics NAV lets you leave the complexity of legacy EDI systems behind with our pre-built integration solution. Our cloud-based solution delivers seamless access to the retail industry's largest network of trading partners, with tools that make collaboration more efficient and cost-effective. One connection to the SPS Commerce network gives you the power to do more business, without the instability and complexity of legacy systems.
Industry-Leading Functionality,
Seamless Integration
Our fulfilment service for Microsoft Dynamics NAV is powered by bcEDI, an industry-leading integrated EDI solution for Microsoft Dynamics NAV built on nearly two decades of experience.
This service amplifies your NAV solution, providing access to the latest fulfilment EDI technology and pre-built maps to all of your retail trading partners. With bcEDI, you can integrate important order and invoice information from trading partners, while eliminating costly and time-consuming keystrokes and manual errors. Our world-class retail cloud services are continuously improving to match the speed of your business, giving you the ability to quickly add trading partners using pre-built EDI maps and easily scale for the growth of your business.
"As a company, THE ICONIC is customer- centric, technology driven, and constantly rede ning the future of retail. Building on these strengths, the SPS project was central to our strategic vision."
Patrick Schmidt
Key Product Features
Our fulfilment EDI solution for Microsoft Dynamics NAV provides:
Seamless data interchange for Microsoft Dynamics NAV
Established connections to your trading partners using pre-built maps
Ability to add EDI trading partners with ease and confidence
Enhanced data accuracy through automation
A single XML mapping per document type
Rapid and reliable deployment
XML and Flat File data interchange
Data translation for any NAV data table
Direct file transportation and FTP

Supported EDI Documents
Maintain relationships with all your trading partners seamlessly and consistently with the latest EDI technology and document standards for exchanging data. Supported Fulfilment EDI documents include:
Customer integration
Purchase Order (850/875)
Invoice (810/880)
Purchase Order Acknowledgment (855)
Inventory Enquiry/Advice (846)
Ship Notice/Manifest, Advance Ship Notice (ASN, 856)
Order Status Report (870)
Organisational Relationships (816)
Supplier integration
Purchase Order (850/875)
Invoice (810/880)
Purchase Order Acknowledgment (855)
Ship Notice/Manifest, Advance Ship Notice (ASN, 856)
Logistics & 3PL integration
Warehouse Shipping Order (940)
Warehouse Shipping Advice (945)
Warehouse Stock Transfer Shipment Advice (943)
Stock Transfer Receipt Advice (944)
Warehouse Inventory Adjustment Advice (947)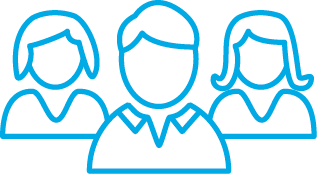 Dedicated to your success
Our team of system integration experts is on hand to support the implementation and maintenance of your system. Discover how one connection to the SPS network can help you do more business with more trading partners.
Get started with Microsoft Dynamics NAV Fulfilment EDI