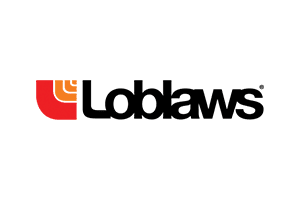 Loblaws Inc EDI services.
Gain EDI compliance with Loblaws Inc through our Retail Network, the broadest trading community in the retail industry.
Get Started
Connect to Loblaws
Loblaws Inc is the largest food distributer in Canada with over 2,300 stores spanning six divisions that include services in the food, pharmaceutical, banking, fashion and family apparel industry. With a strong focus on the digital grocery shopper, Loblaws Inc is committed to providing its customers with a personalized and consistent shopping experience across all sales channels.
Connecting to Loblaws Inc couldn't be easier, with plug-in, pre-wired integrations from SPS Commerce.
Power your network
Join SPS Commerce's expansive network and quickly gain compliance with all of your trading partners' requirements. Instantly exchange purchase orders, invoices, advance ship notices and other documents via our cloud-based solution. Stay current in your processes with EDI spec changes and updates whenever they happen.
Contact SPS Commerce today to connect to Lowlaws and other retailers, brands, grocers, 3PLs and more.
Join the network
Add connections easily.
Connect once to the largest retail network in the industry and achieve seamless collaboration with Loblaws Inc and all the other trading partners you do business with, now and into the future.

"Our decision to partner with SPS Commerce has resulted in elimination of our EDI backlog, reduced IT costs and increased efficiencies."
Start trading electronic data.
Our supply chain experts will help you connect, comply and exchange data with Loblaws Inc, as well as all your retailers and trading partners. Get set up today and start trading these common EDI documents:

Purchase order (ORDERS, 850)
Invoice (INVOIC, 810)
Advance shipping notice (DESADV, 856)
Product activity data (SLSRPT, 852)
Purchase order acknowledgement (ORDRSP, 855)
And many more!
EDI and supply chain solutions for Loblaws Inc

Fulfillment (EDI)
Manage orders, shipments, payments and returns from one easy-to-use web dashboard. EDI compliance plus complete visibility into order and shipment status, real-time audits and built-in collaboration tools.

Barcode Label Services
Meet your retailer's requirements for EDI 001 UCC-128 labels, branded packing slips, gift messaging, returns and more with SPS's EDI Label Service.

EDI and ERP Integration
We can integrate your EDI operations with your ERP or other business system. Eliminate manual data entry, reduce errors and decrease order processing time.

Additional supply chain services
Go beyond EDI. Talk with our retail experts about solutions for managing item information, analyzing POS data, sourcing new retailer relationships and more.